Unfortunately, it is not possible to delete profiles out of CRM (available with Built-in CRM plug-in installed) because it might cause data consistency issues. Moreover, deleting profiles from CRM is pretty much meaningless because Linked Helper adds every profile into the CRM during the collecting process.
However, you can mark such contacts with a "deleted" tag and then use built-in filters to sort them out:
Go to the Plug-in store and install Tagging system plug-in.
Find profiles you'd like to hide from the view and tag them with "deleted" tag - How to use tags in Linked Helper?
By setting up the "Without Tags" filter as per the screenshot below you will not see manually "deleted" profiles: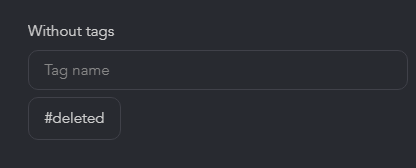 Also, you can use this tag later to add profiles to Exclude list (available with Exclude list plug-in installed) of your campaigns: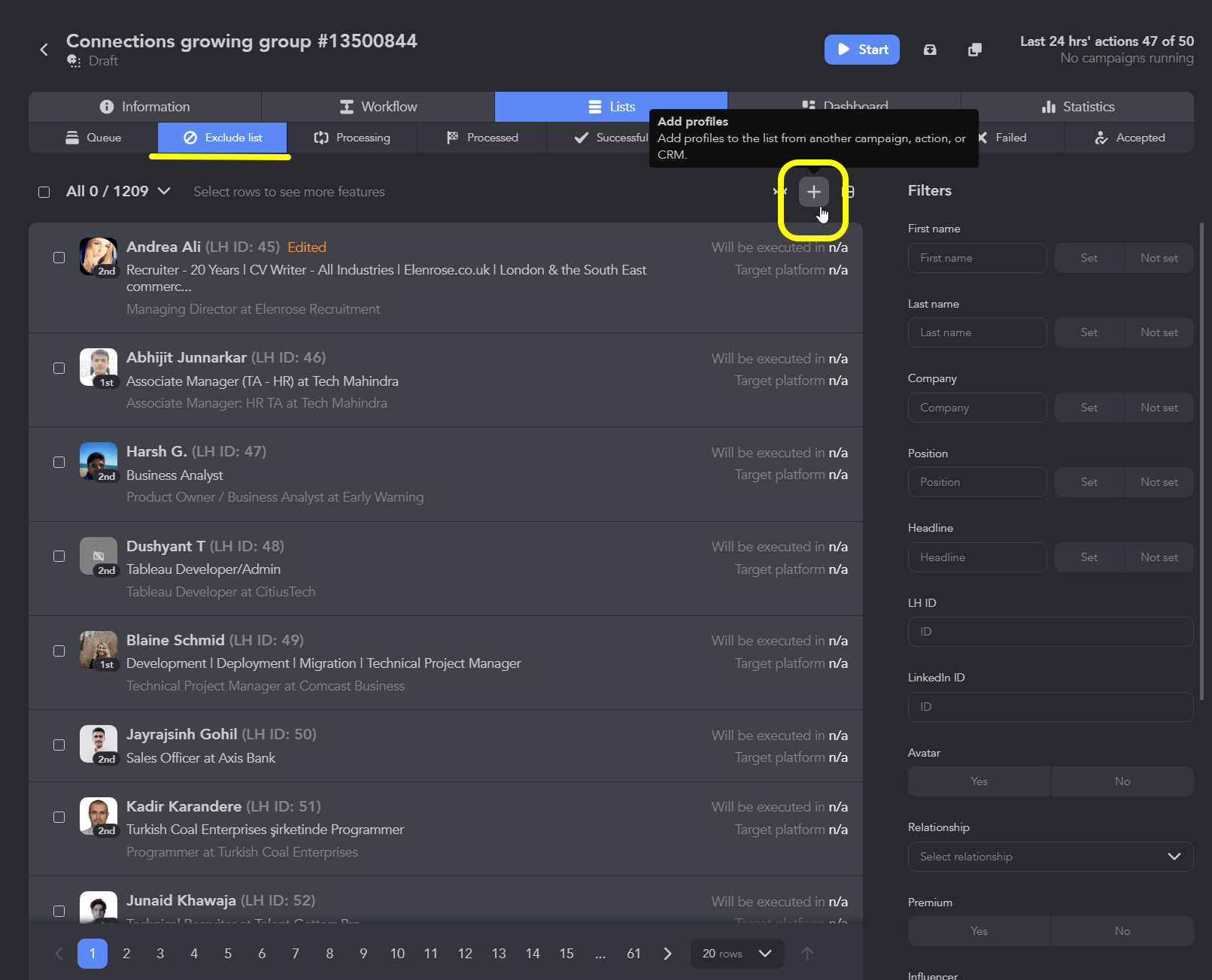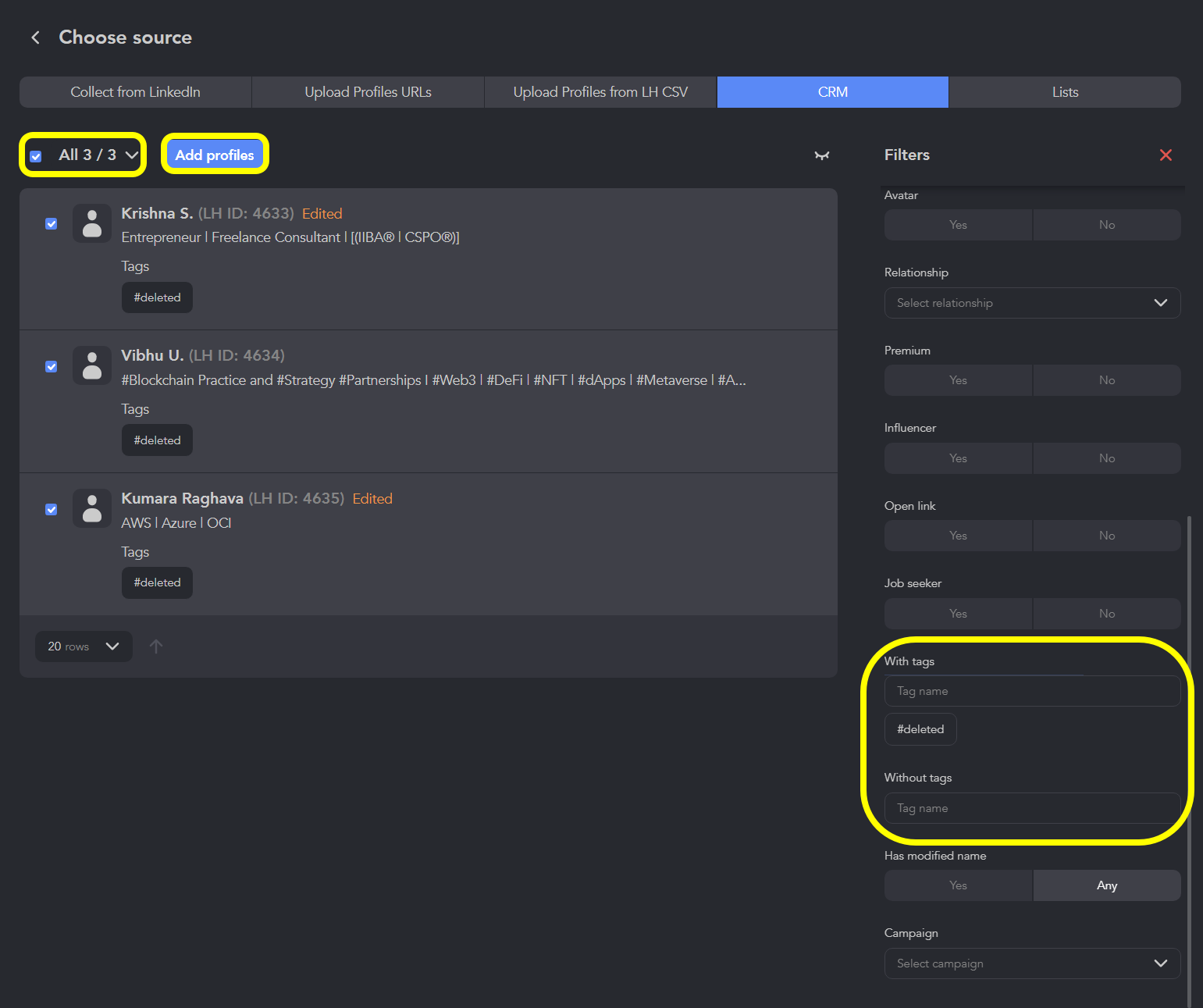 ___________________________________________________________________________________
You can try the software for free during 14 days - download it and activate a free trial.
Official website Our blog YouTube Facebook Instagram WhatsApp Email: info@linkedhelper.com