There are two most common roots of the issue:
1. You are not logged in to your LinkedIn account: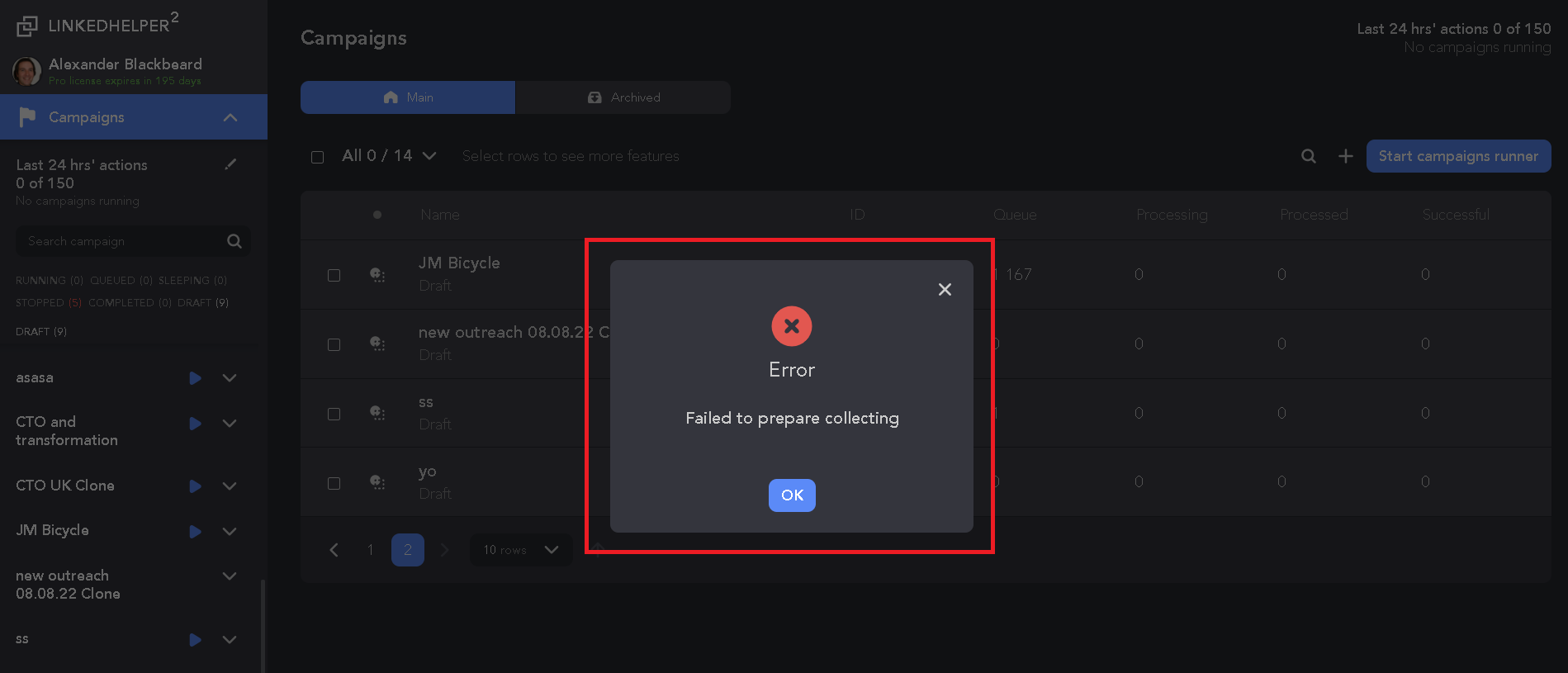 Solution
Make sure you are logged in to the LinkedIn account.
Let Linked Helper to automatically log you in in case you saved the password of the account: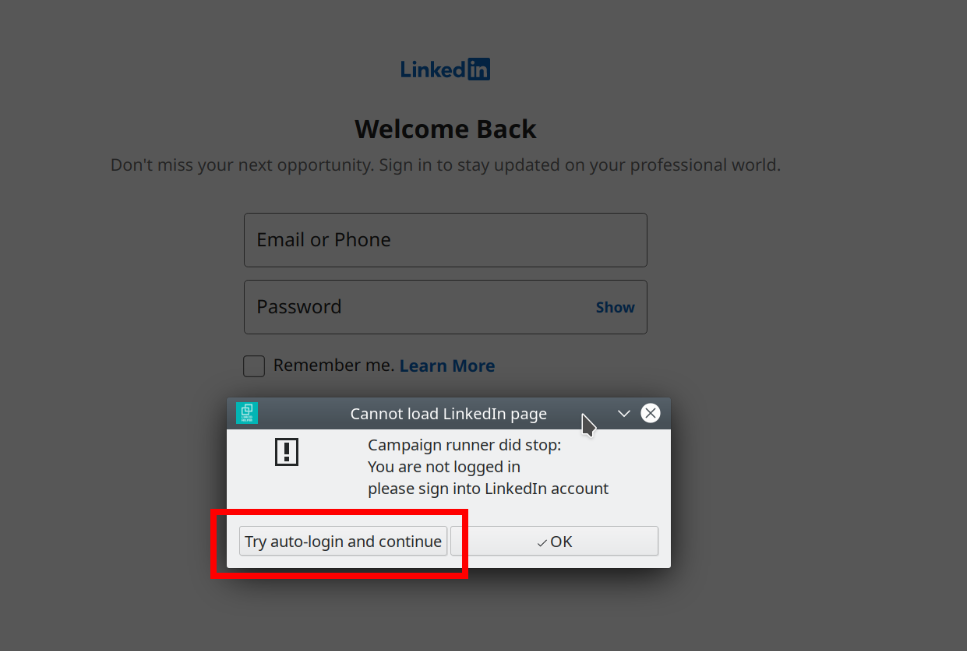 Or navigate to the LinkedIn menu in the left panel and log in manually: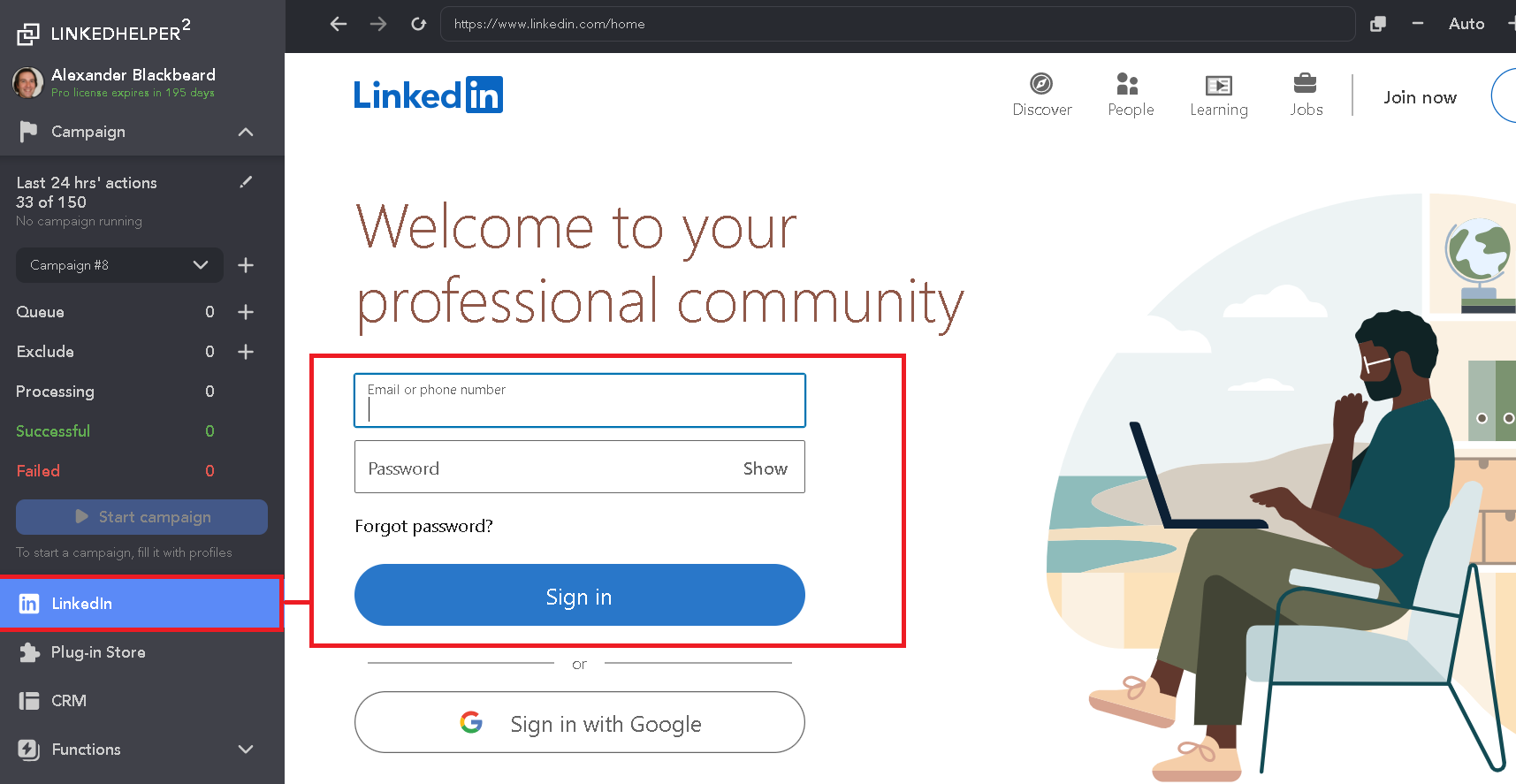 2. LinkedIn glitch
A faulty JavaScript code was cached and results cannot be fetched, the search page is constantly loading. This is not a Linked Helper issue since it can occur while browsing LinkedIn via Chrome: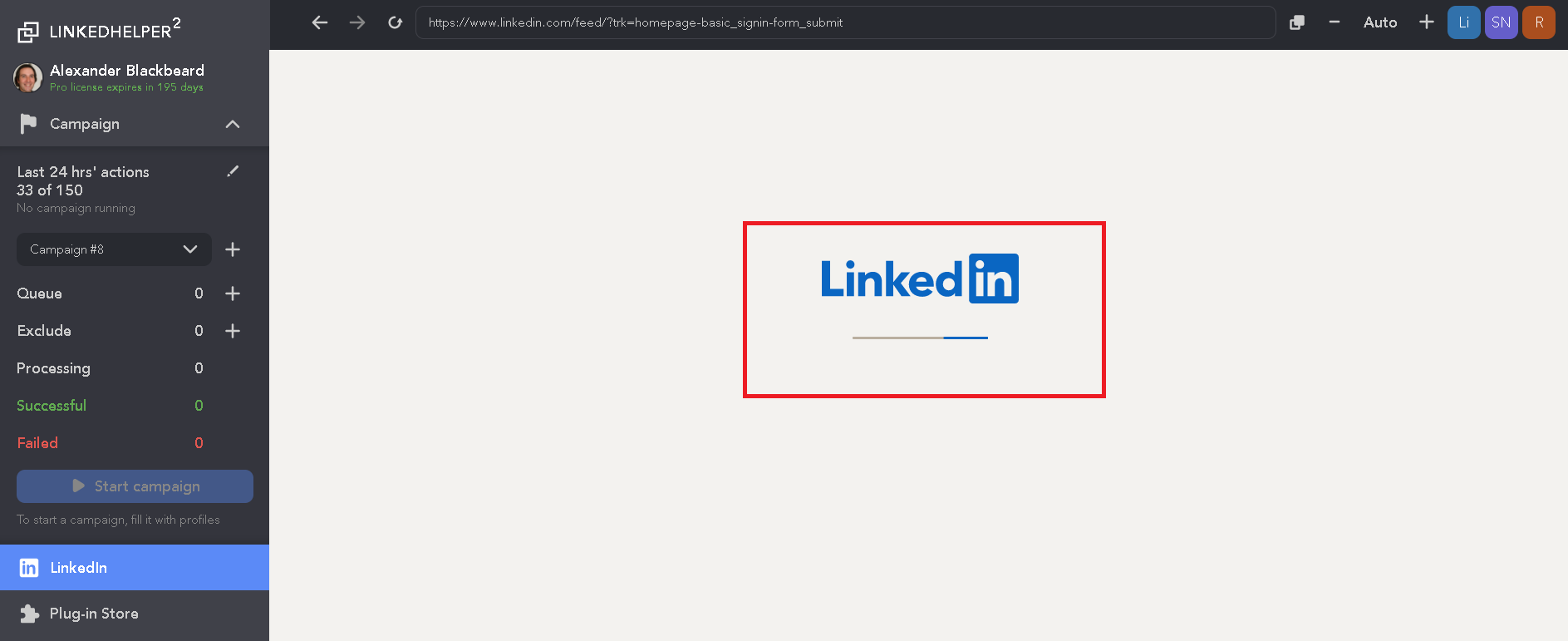 Solution:
Make a right-click on the LinkedIn web page (make sure Campaigns runner is stopped).

Choose the "Reload (and clear cache option)" and try again: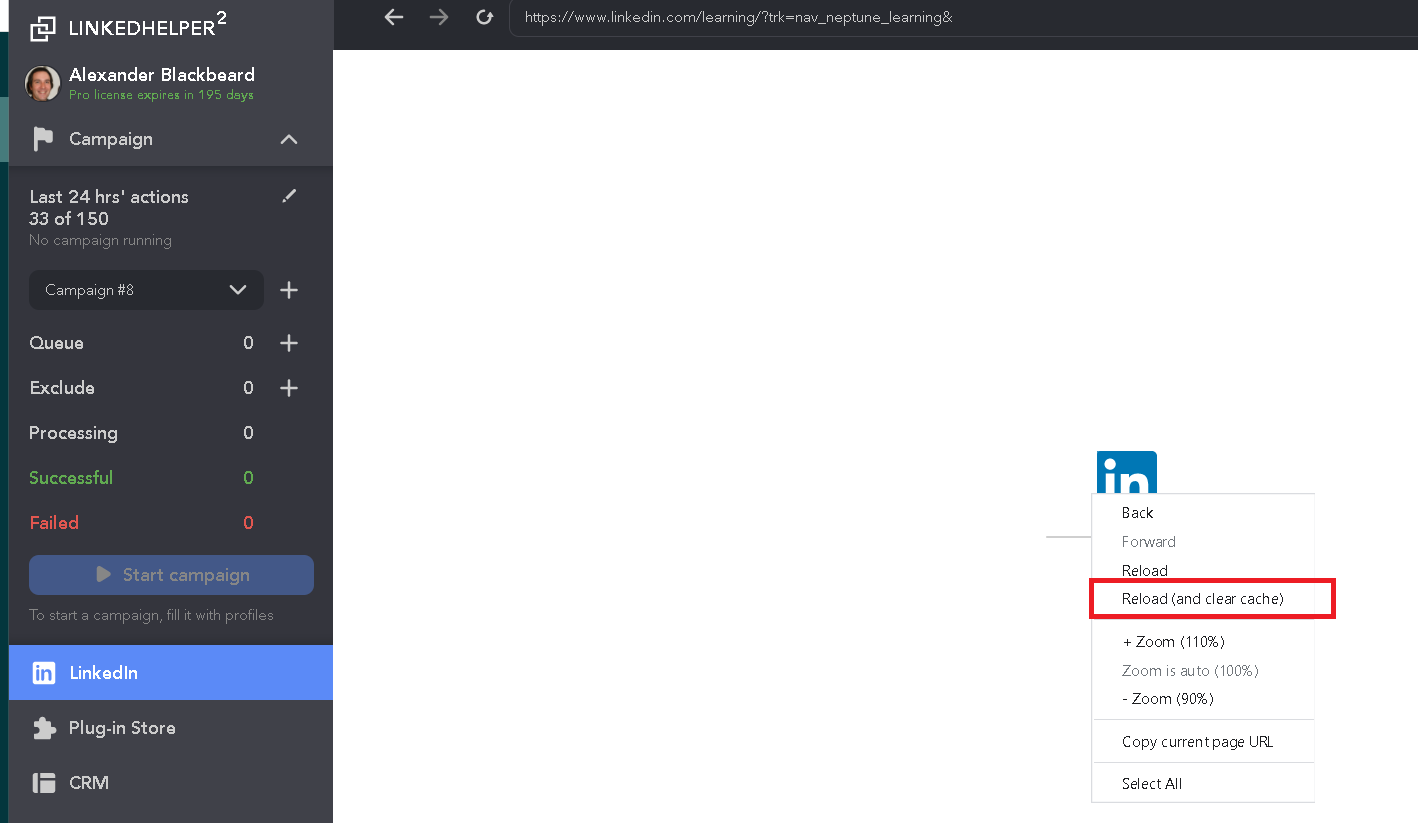 Please, let us know if the above solutions did not help and the problem persists by contacting us at info@linkedhelper.com.

You can try the software for free during 14 days - download it and activate a free trial.
Official website Our blog YouTube Facebook Instagram WhatsApp Email: info@linkedhelper.com