In many cases messaging campaign consists of several follow-up messages, usually, there are 3 - 5 of them. It could happen that certain leads have already been messaged by you manually and received the first message from the same campaign. The most logical move here would be to add such profiles into the second Action Queue (if you have Multi-campaigns runner plug-in installed) so their route in the campaign started not from the beginning.
However, there is a chance that those profiles will be accidentally added into the beginning of the campaign and, since profiles were not processed via the first action, they will be added into the first Action Queue and receive a duplicate of the first message which was already sent by you manually.
You cannot add the profile to the Exclude (available with Exclude list plug-in installed) list because it will be excluded from every Action of the Campaign.
To avoid an unpleasant situation, you can skip profiles from being processed by the first several Actions. In order to do that, need to: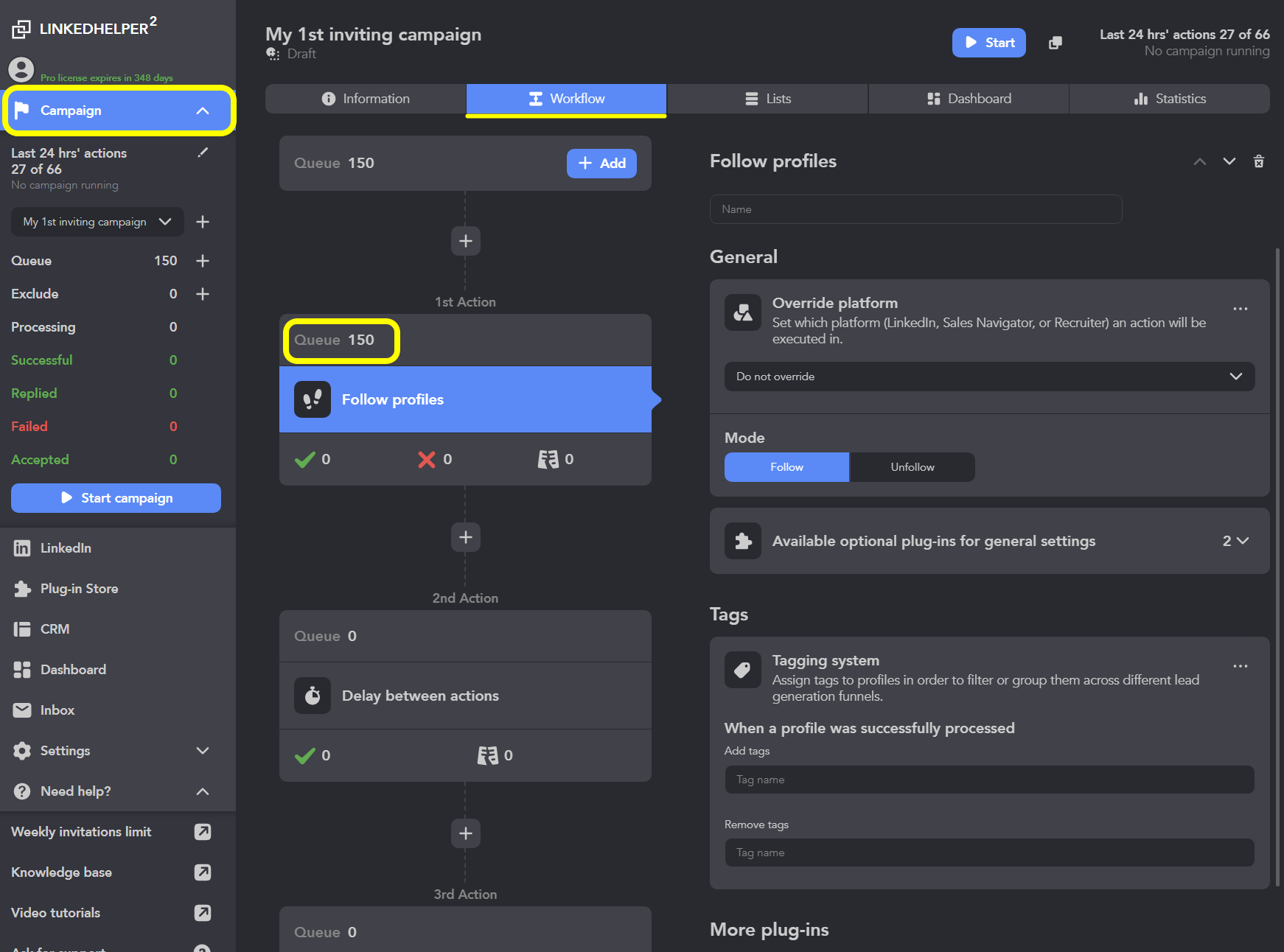 Click More and then Move to the next action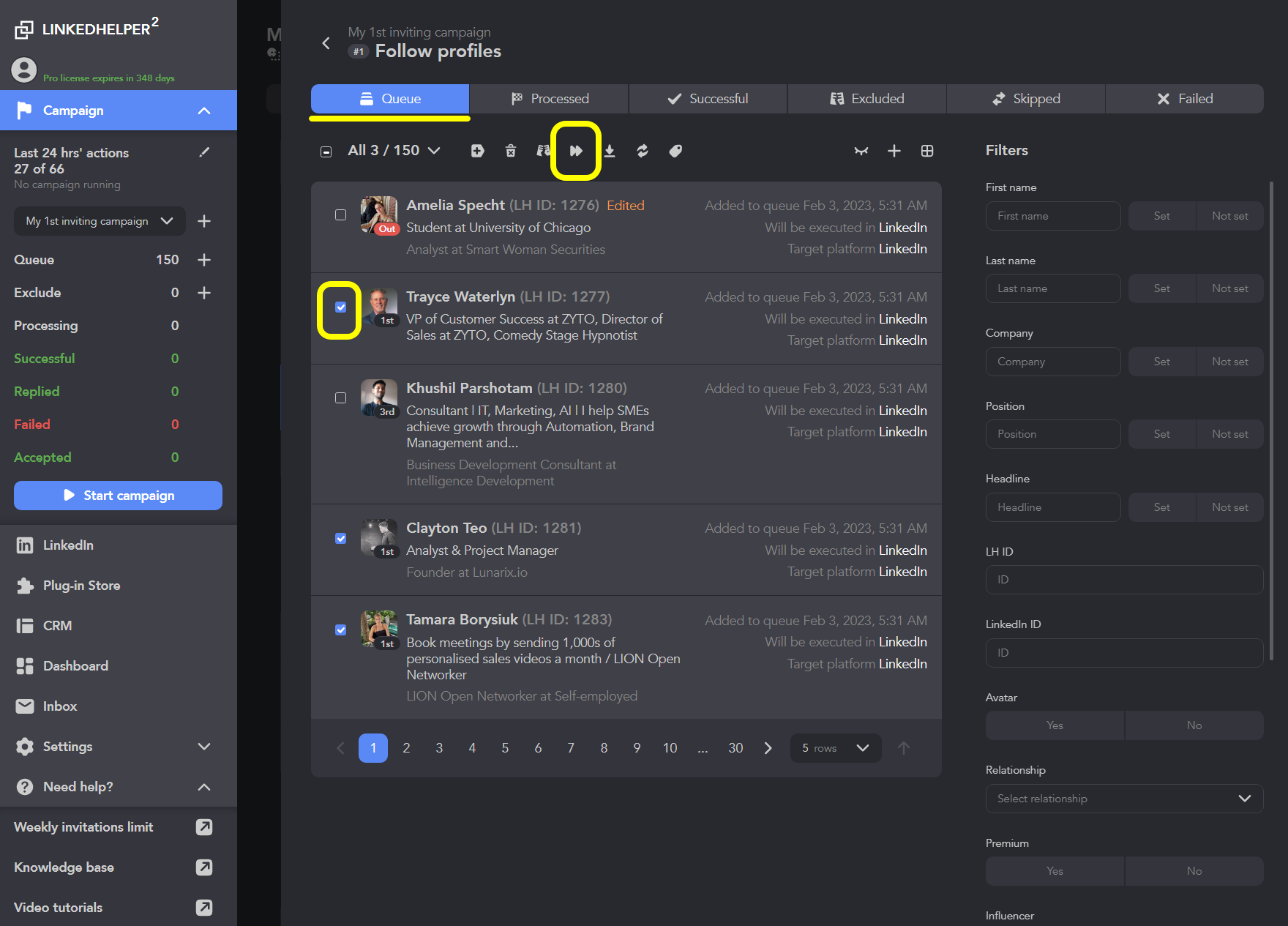 Repeat the steps above for the rest of the Actions where the profile should not be processed.
As a result of this manipulation, the profile will be moved to the current Action Skipped sub-list of the Processed list and appear in the Queue of the next Action.
___________________________________________________________________________________
You can try the software for free during 14 days - download it and activate a free trial.
Official website Our blog YouTube Facebook Instagram WhatsApp Email: info@linkedhelper.com