You can use one and the same Linked Helper 2 on several machines, just download Linked Helper 2 and log into your account on another PC. You should know that all Linked Helper 2 data is stored locally, so if you are planning to switch PC and continue your work with Linked Helper 2, you should move your data to another PC via backups.
Please note that Linked Helper is built in a way so you can open several LinkedIn accounts simultaneously from the "LinkedIn accounts" menu on one PC: How to manage multiple LinkedIn accounts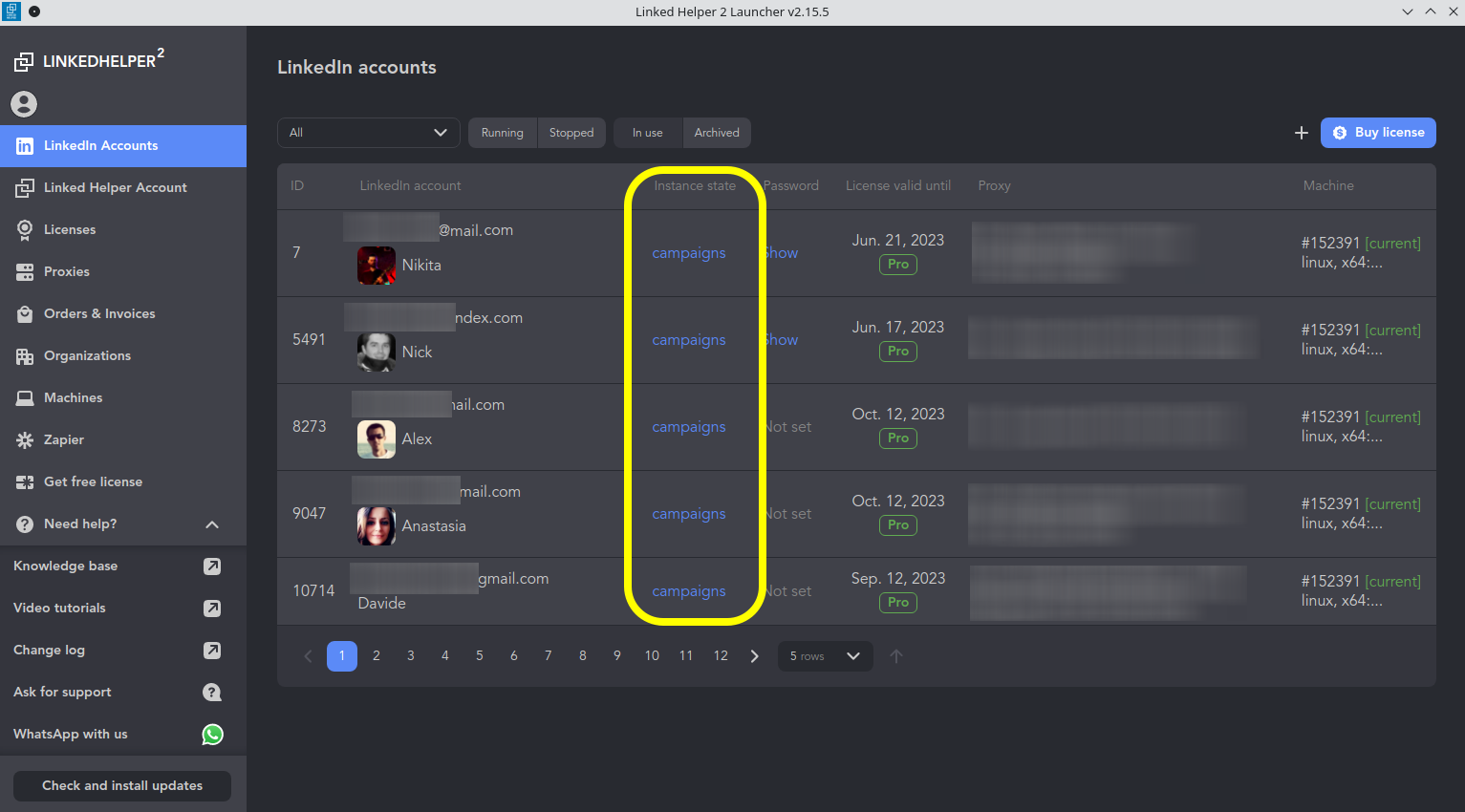 You don't need to (and won't be able to) start several Linked Helper launchers (and hence run several Linked Helper accounts) at the same time at the same PC.

Few things you should know about running LinkedIn / Linked Helper 2 accounts on different machines:
You won't be able to open several "Launchers" at the same time but you can log out of one Linked Helper 2 account and login to another Linked Helper 2 account if needed (each Linked Helper account has its own set of LinkedIn accounts and databases), because, as mentioned above, you already can run several LinkedIn accounts from one launcher.
You won't be able to open the same LinkedIn account under one and the same Linked Helper account from several machines simultaneously. LinkedIn monitors your activity, performing actions on several PCs at the same time looks suspicious.
We strongly do not recommend using the same LinkedIn accounts under different Linked Helper accounts from several machines at the same time. LinkedIn doesn't endorse sharing your account with someone else, and running the same account from several machines at the same time may look suspicious and lead to that account restriction/ban - Linkedin User Agreement - "Dos and Don'ts":
__________________________________________________________________________________
You can try the software for free during 14 days - download it and activate a free trial.
Official website Our blog YouTube Facebook Instagram WhatsApp Email: info@linkedhelper.com