Linked Helper 2 can be used to easily manage multiple LinkedIn accounts, which is a perfect way for marketers to increase their outreach.
Running multiple LinkedIn accounts at the same time requires multiple licenses, one per LinkedIn account, but if you don't want to buy several licenses and there is no need to use multiple accounts simultaneously, then you can use one license for managing several LinkedIn account by simply reassigning a license from one LinkedIn account to another.
Let's imaging you have two LinkedIn accounts but one Linked Helper license as per the screenshot below: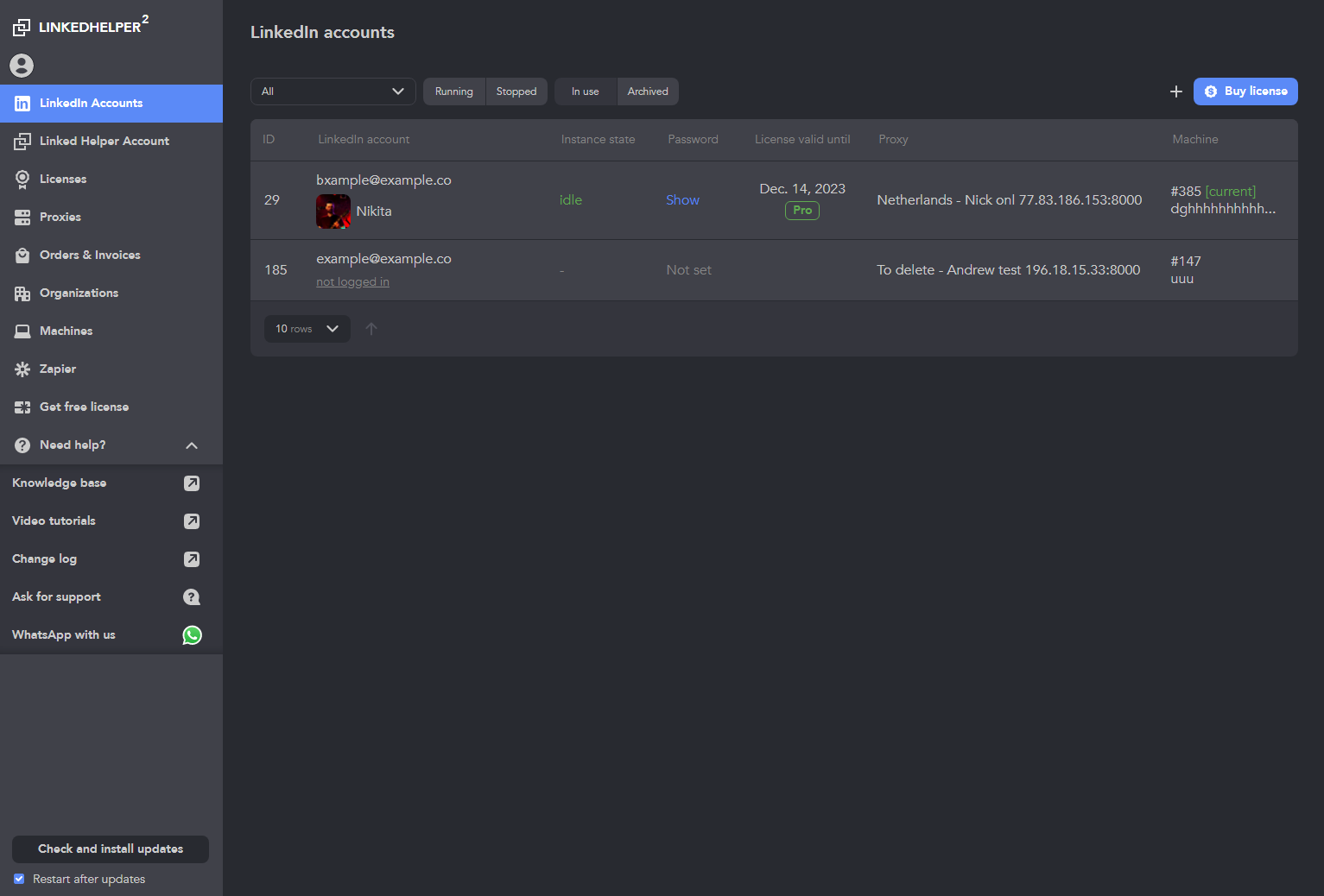 If you want to transfer an active license from one account to another, here is what you need to do:
1. Click "Choose" near your accounts password field or select your account and press "Assign License" to open the licenses window.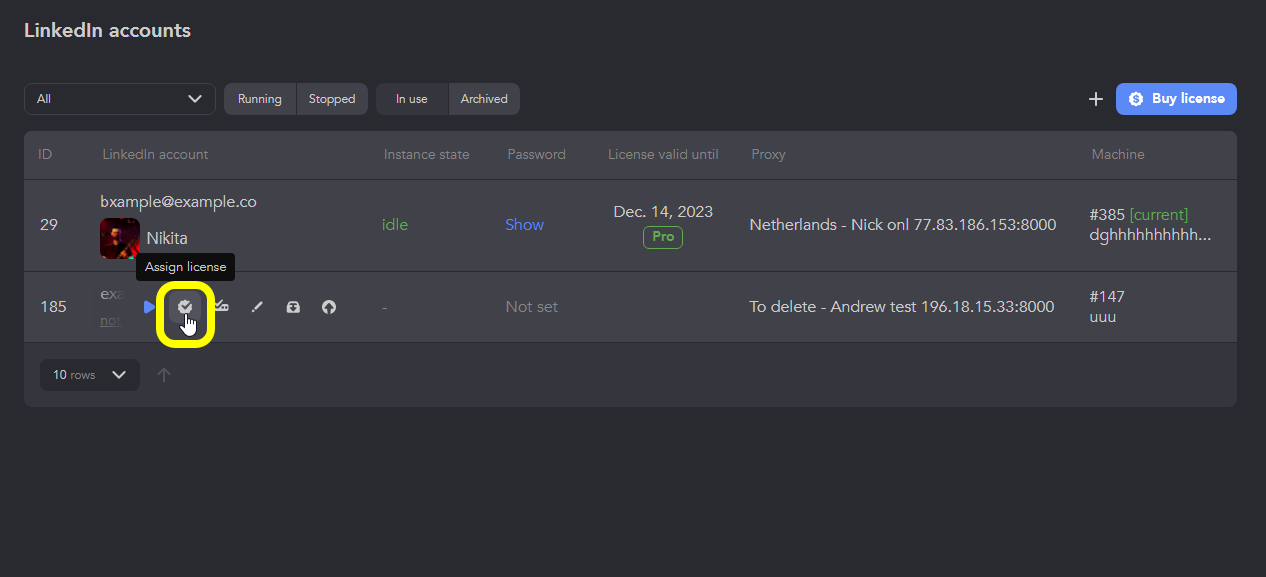 2. Filter the licenses in the pop-up window.
By default, only free licenses are shown. If there is no free license, then nothing will be shown. Check the three sets of filters below.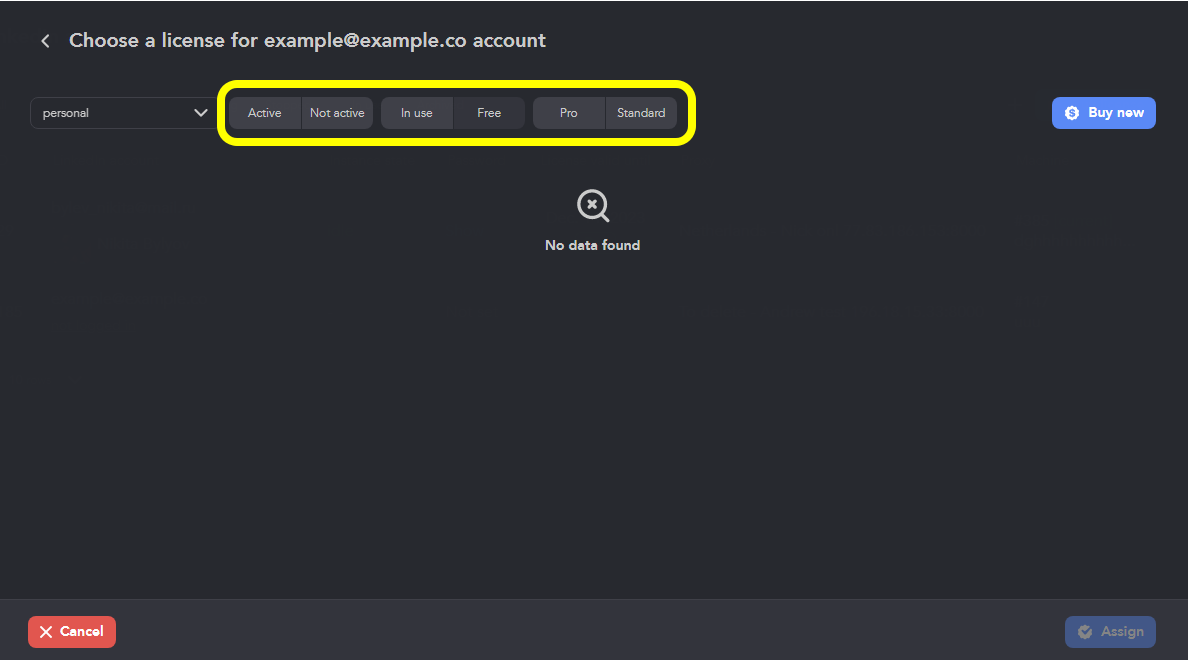 The first set is used to show active or not active licenses (active ones are licenses that were previously used by any LinkedIn accounts and have an expiration date). A license becomes activated once you'll launch your first campaign. By default, Linked Helper shows only free licenses that are not assigned to any LinkedIn account.
The second set is used to show Used or free licenses. If you want to see those licenses that assigned to other LinkedIn accounts, you need to click "Free" button to make it inactive.
The third set is used to show license type. By default, Linked Helper shows all license types.
3. In order to transfer the license that is already in use, you need to click "Free" button to make filter inactive. The LinkedIn account to which the license is currently attached will be shown. You need to select that license via the radio button and press "Assign":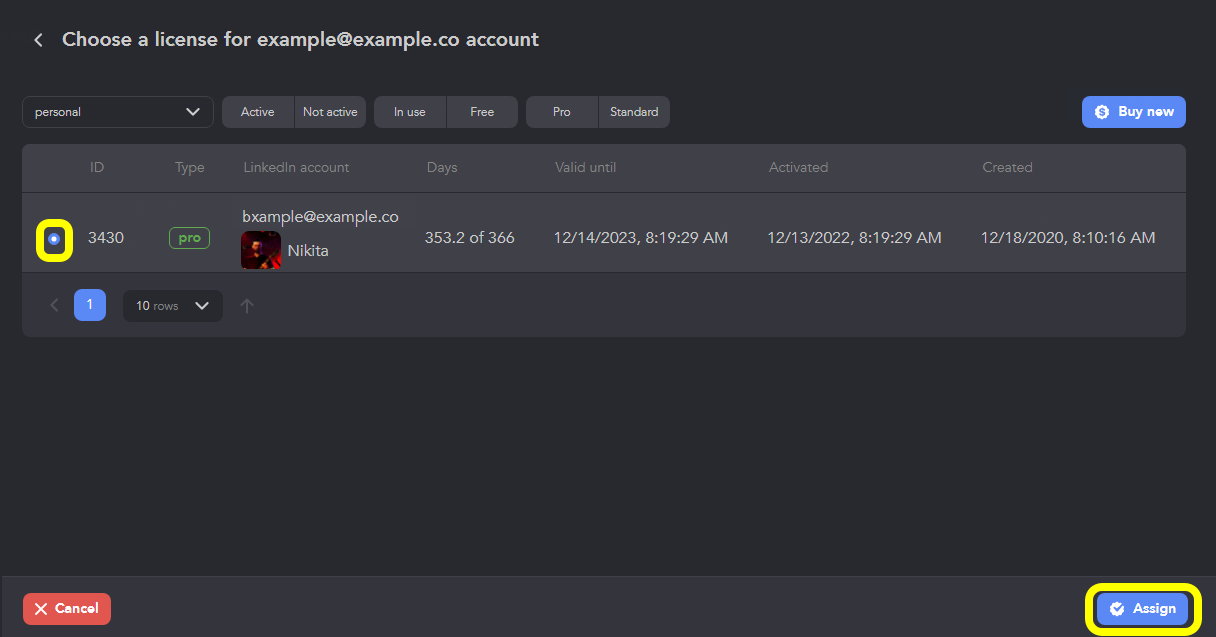 If you want to select a license from your organization, you can do that by opening the drop-down menu in the "Choose license" window and repeat steps 2 and 3 from above.
​
Only free licenses and licenses, that are assigned to you are shown. You won't be able to see licenses that are assigned to other Linked Helper 2 accounts even if you are the owner of that organization. You can find the full licenses list for the selected organization in the organization tab - How to switch the license between your employees.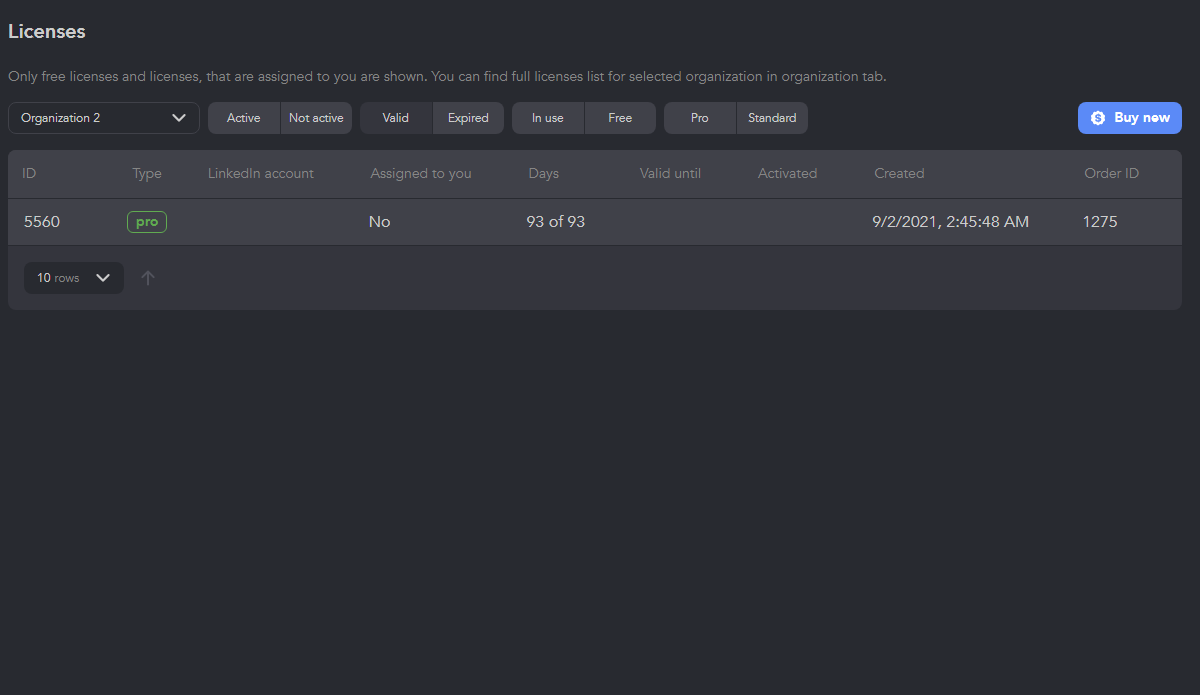 You can try the software for free during 14 days - download it and activate a free trial.
Official website Our blog YouTube Facebook Instagram WhatsApp Email: info@linkedhelper.com