General information
In some cases, for example, when you have zero acceptance rate for your sent connection requests, LinkedIn Support Team suggest withdrawing most of them because if you have too many sent pending invites, your LinkedIn account may get a shadow ban from LinkedIn, and invites will be sent with "Your invitation to _____ could not be sent" error, which has nothing to do with Linked Helper: LinkedIn Invitation Restrictions.
Please, note that:
Withdrawing an invitation will stop the recipient from receiving any further reminder emails to accept the invitation.
If you withdraw an invitation, the recipient won't be notified.
After you withdraw an invitation, you won't be able to resend an invite to the same recipient for up to three weeks.
You can learn more from this LinkedIn article: Withdraw an Invitation
We recommend having no more than 1500 pending invites, so it is better to withdraw most of them and leave only 500 - 1000 pending invites.
Sent invites canceller is now available in the Workflow as a part of Filter contacts out of my network (keep 1st level only) action, please, check the Process pending invites tab. To use it, you need to install Automatic sent invites canceller for Filter contacts out of my network (keep 1st level only) plugin and enable this option: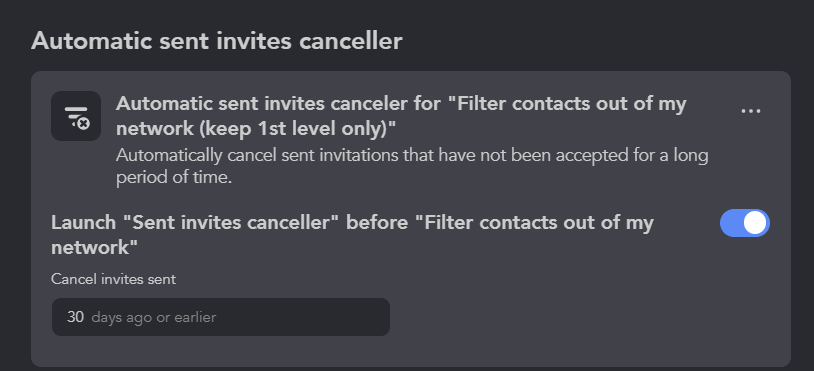 How to cancel sent pending invites
Install Sent invites canceller plugin
Click Functions in the left rail menu.
Click Sent invites canceller function.
Choose the date. Linked Helper will cancel all invites sent before that date.
Click Start withdrawing button.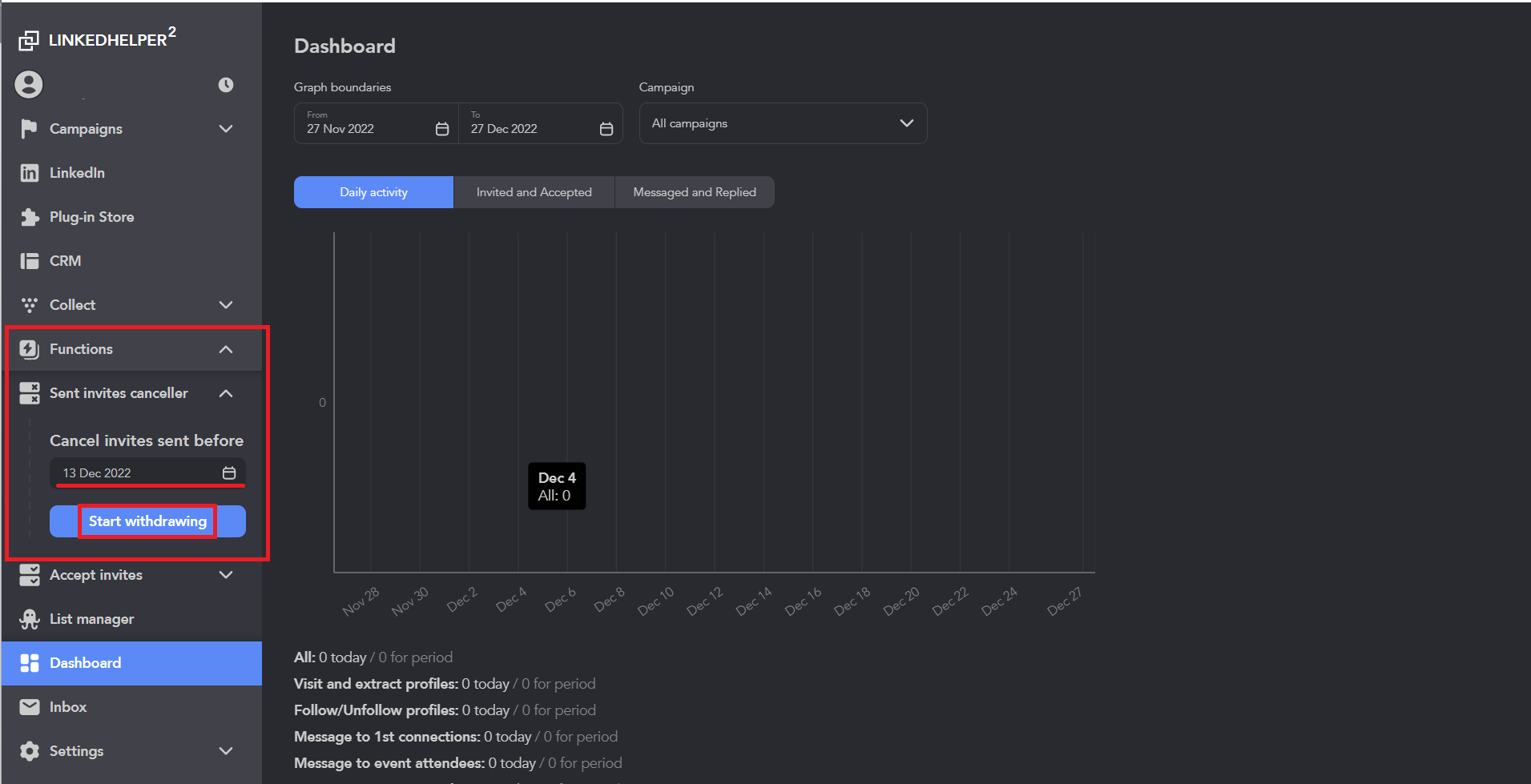 Here is the short video on how to do that:
Thank you very much for your attention. We hope that these tips helped you! Here are some more useful articles from our blog:
You can try the software for free during 14 days - download it and activate a free trial.
Official website Our blog YouTube Facebook Instagram WhatsApp Email: info@linkedhelper.com