If you have more than 1000 contacts in LinkedIn search results, you should split your search into several iterations by additional filters because LinkedIn shows less than 1000 contacts in search results LinkedIn Search Results for Free and Premium Members.
For example, by industry (Recruitment, then Private Equity). Another useful filter is the Location filter. Our goal is to get less than 1000 results in search. For example:
Set location = London
Then collect profiles
Then set location = Manchester
Then collect profiles again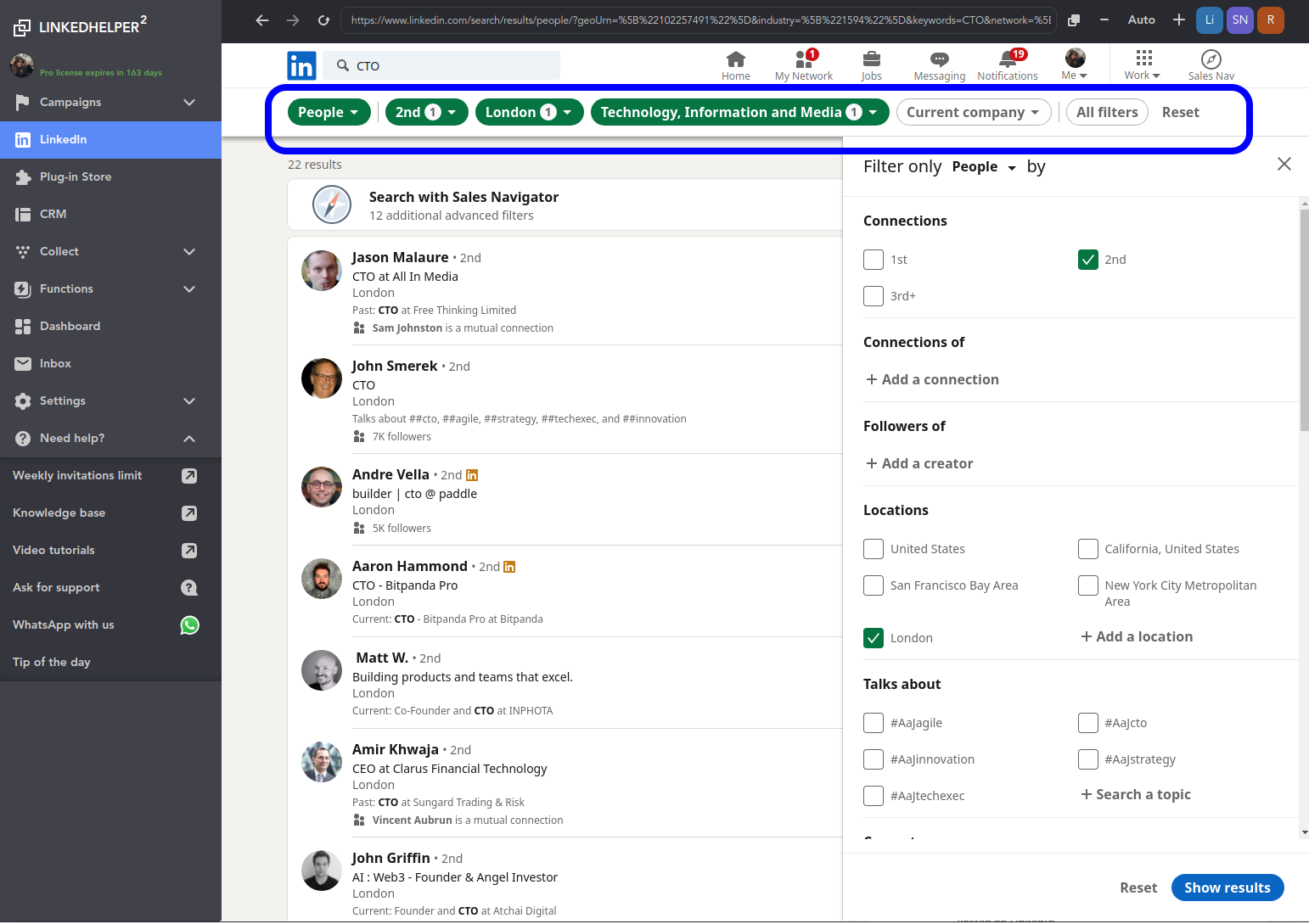 When using Sales Navigator, however, it is possible to exclude already viewed, contacted, or saved leads, which makes it easier to collect contacts without duplicates - Advanced Search Filters - Sales Navigator: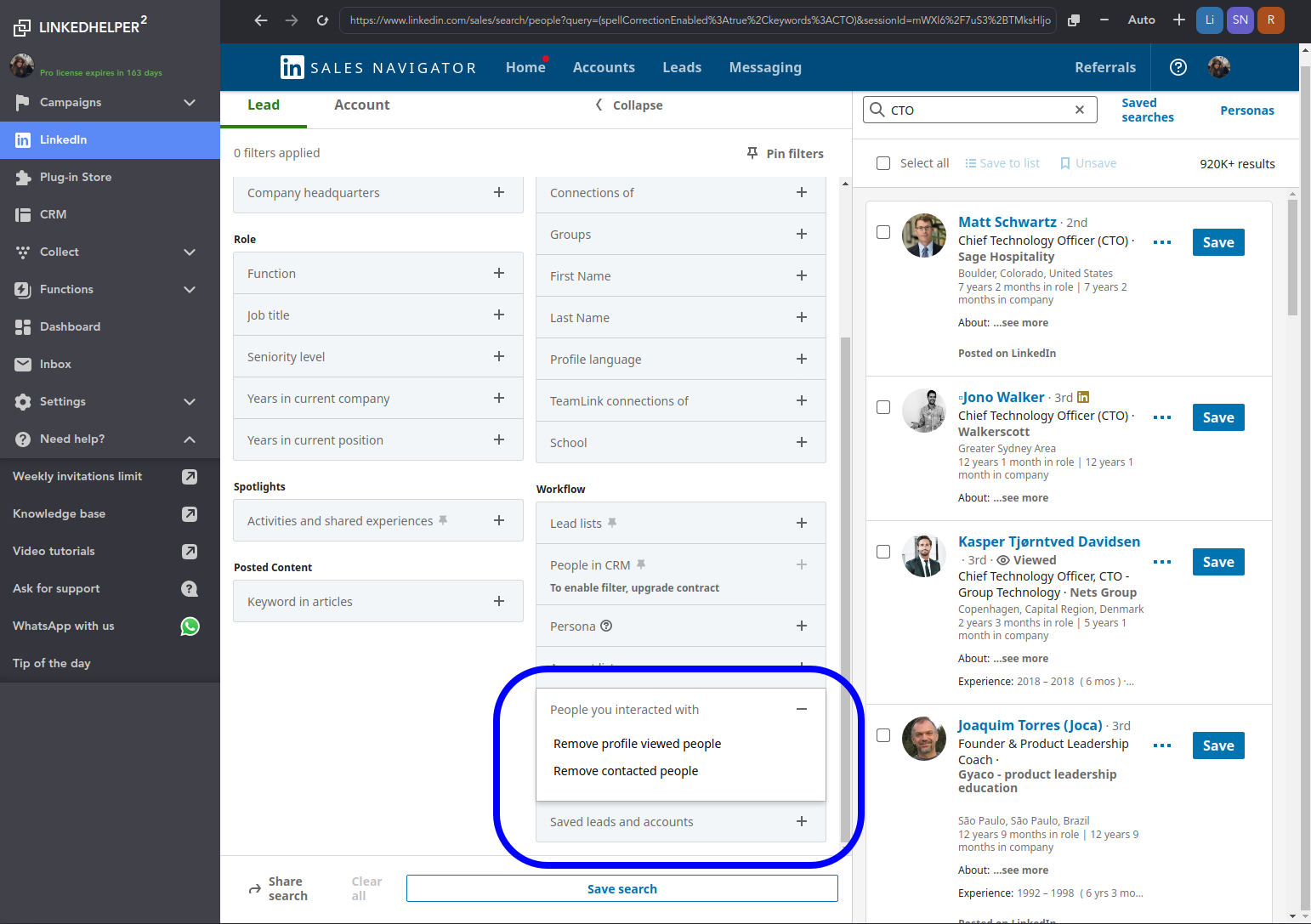 The above mentioned does not necessarily mean you need to buy LinkedIn Sales Navigator subscription. Linked Helper can work with both free and paid subscriptions: Do I need a paid LinkedIn subscription to use your service?
Thank you very much for your attention. We hope that these tips helped you! Here are some more useful articles from our blog:
You can try the software for free during 14 days - download it and activate a free trial.
Official website Our blog YouTube Facebook Instagram WhatsApp Email: info@linkedhelper.com