This workaround is exactly what's needed for marketers to increase their network and expand as fast as possible.
At the moment, Linked Helper does not have a filtering option for the number of connections, but there is a workaround: when Linked Helper visits the profile page, it collects information about the profile's number of first connections and/or followers count which are provided by LinkedIn: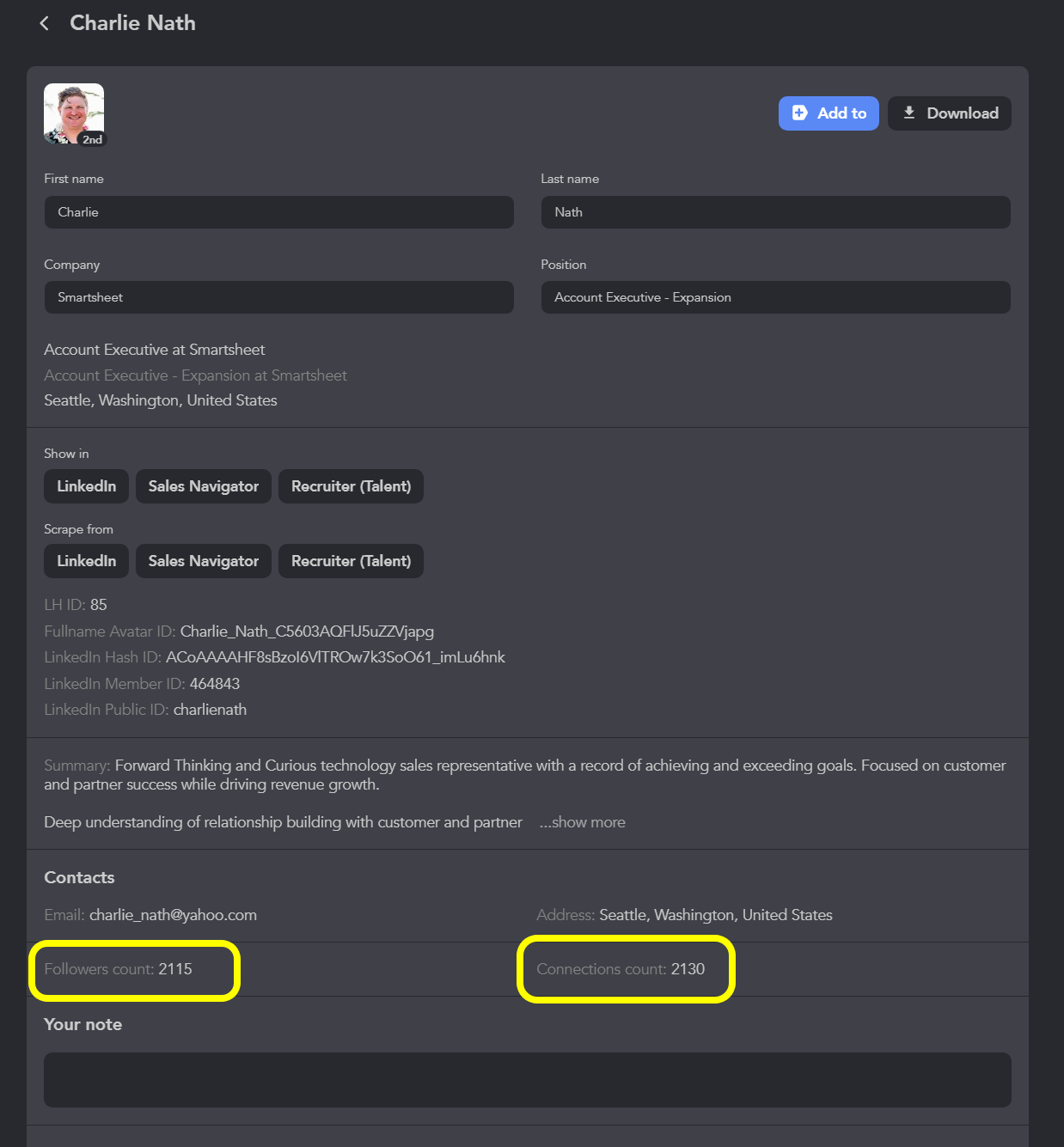 So what we need to do is:
1. Collect and extract your 2nd or 3rd connections.
2. Open in MS Excel and filter those, who have more than 500 connections (network_info_connection_count column) and delete the others:
Note: in most cases number of followers is pretty close to the number of 1st degree connections, so you can use followers as well for sorting.
3. Upload edited CSV file to Invite 2nd & 3rd connections action.
___________________________________________________________________________________
You can try the software for free during 14 days - download it and activate a free trial.
Official website Our blog YouTube Facebook Instagram WhatsApp Email: info@linkedhelper.com