Linked Helper is not a cloud solution, it works and stores all the data locally on your machine. For more information please refer to this article. Like any other piece of software, Linked Helper needs to be updated from time to time. You can find the current version number either in the Instance or Launcher title bar: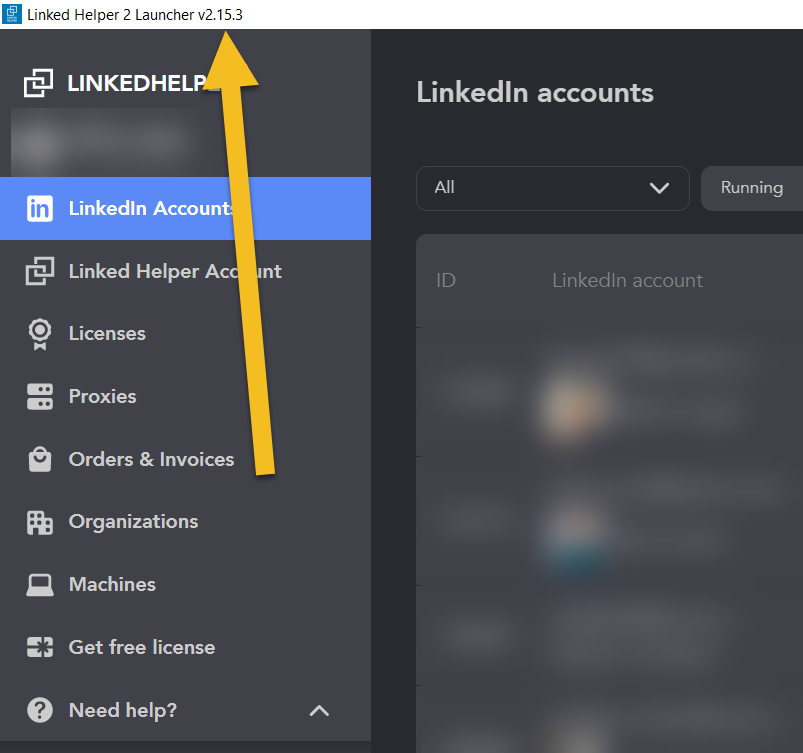 Or in the Instance title bar: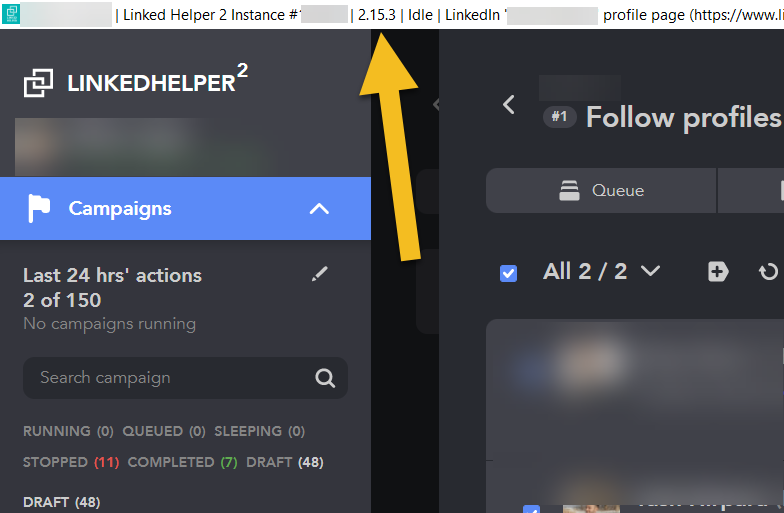 You can check for updates to the latest Linked Helper 2 version through the "Check and install updates" tab of your launcher. Linked Helper automatically checks for updates every hour and notifies in case a new version is available: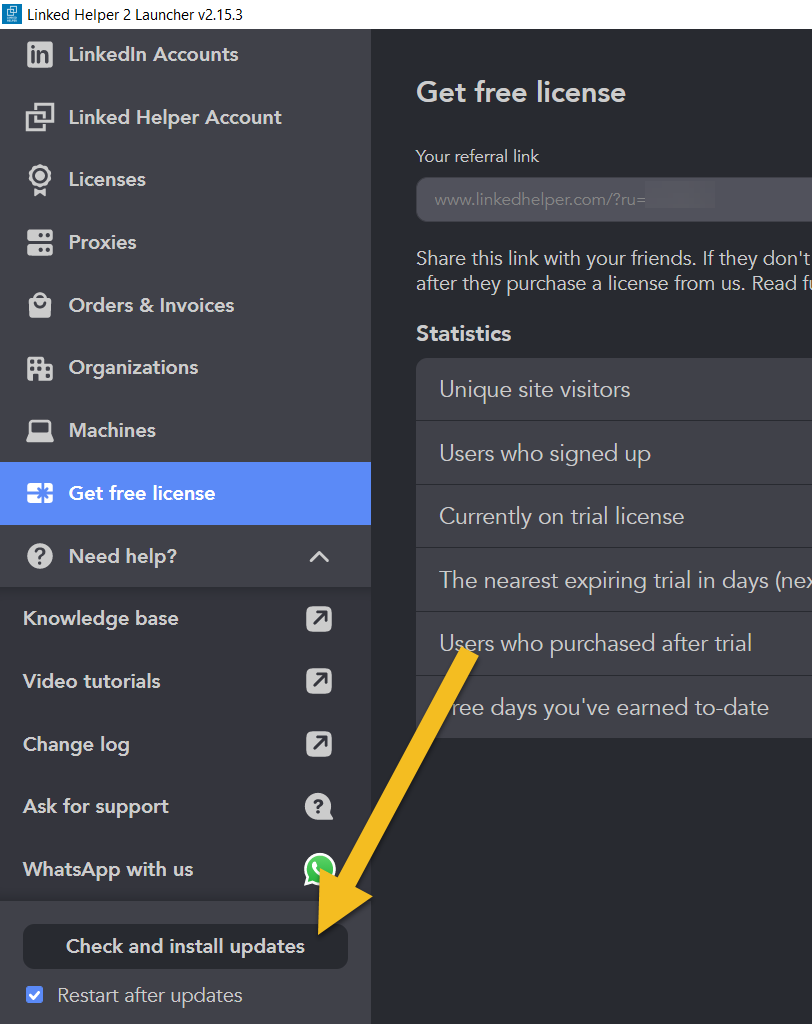 It doesn't mean you need to update and restart immediately - Linked Helper will keep working until you accept to update and restart the app - but we strongly recommend using up to date version. Here are several reasons why you need to keep Linked Helper updated:
Linked Helper is a tool that works with LinkedIn, so any changes from the LinkedIn side (like changes in LinkedIn interface or features) may affect Linked Helper's work. We usually adapt Linked Helper to such changes in a few hours but to receive the update, Linked Helper needs to be updated and restarted
We are always working on improving the product, so we also release "patches" that may introduce new features or make changes to existing ones or just improve the performance. So, please, make sure to use the latest Linked Helper version not to miss any new features or improvements.
In order to update Linked Helper, please:
open Linked Helper Launcher
go to the left menu
click "Check and install updates" button
make sure Linked Helper Launcher is restarted after the update is downloaded and installed:
​​
You can enable the "Restart after updates" option for Linked Helper to restart automatically each time after the update. In this case, if the app was restarted while you had a campaign running, Linked Helper will restore your campaign to the same state it was before the restart;

In case there is an issue with updating, then most likely your version is too outdated. Please, download the latest version from our web site and install it manually: https://linkedhelper.com/downloads.html
___________________________________________________________________________________
You can try the software for free during 14 days - download it and activate a free trial.
Official website Our blog YouTube Facebook Instagram WhatsApp Email: info@linkedhelper.com