In this article, you will learn how to generate receipts for your paid Linked Helper 2 personal or organizational licenses. This article can be useful for sellers whose Linked Helper license is bought by the company, hence the invoice for the purchase is needed.
All the information needed for your Accounting Department can be filled in on the Linked Helper web site or Launcher.
Fill in the information for invoices purchased from your personal account
Go to the Linked Helper Account section and select the Billing info for personal licenses tab
Fill in all the needed information:
Fill in the billing information for invoices purchased from the account of your organization
Go to the Organizations section in the Linked Helper 2 Launcher, select the account of your organization, and click Open:
In the Information tab fill in all the needed info:
Download invoices for Linked Helper 2 purchases.
Go to the Orders & Invoices section in the Linked Helper Launcher.
Choose the license owner, it can be either person or organization you bought license for.
Click Paid to filter successfully paid invoices.
Hover the mouse over the needed record
Click Receipt.
Select the folder on your computer to save the receipt.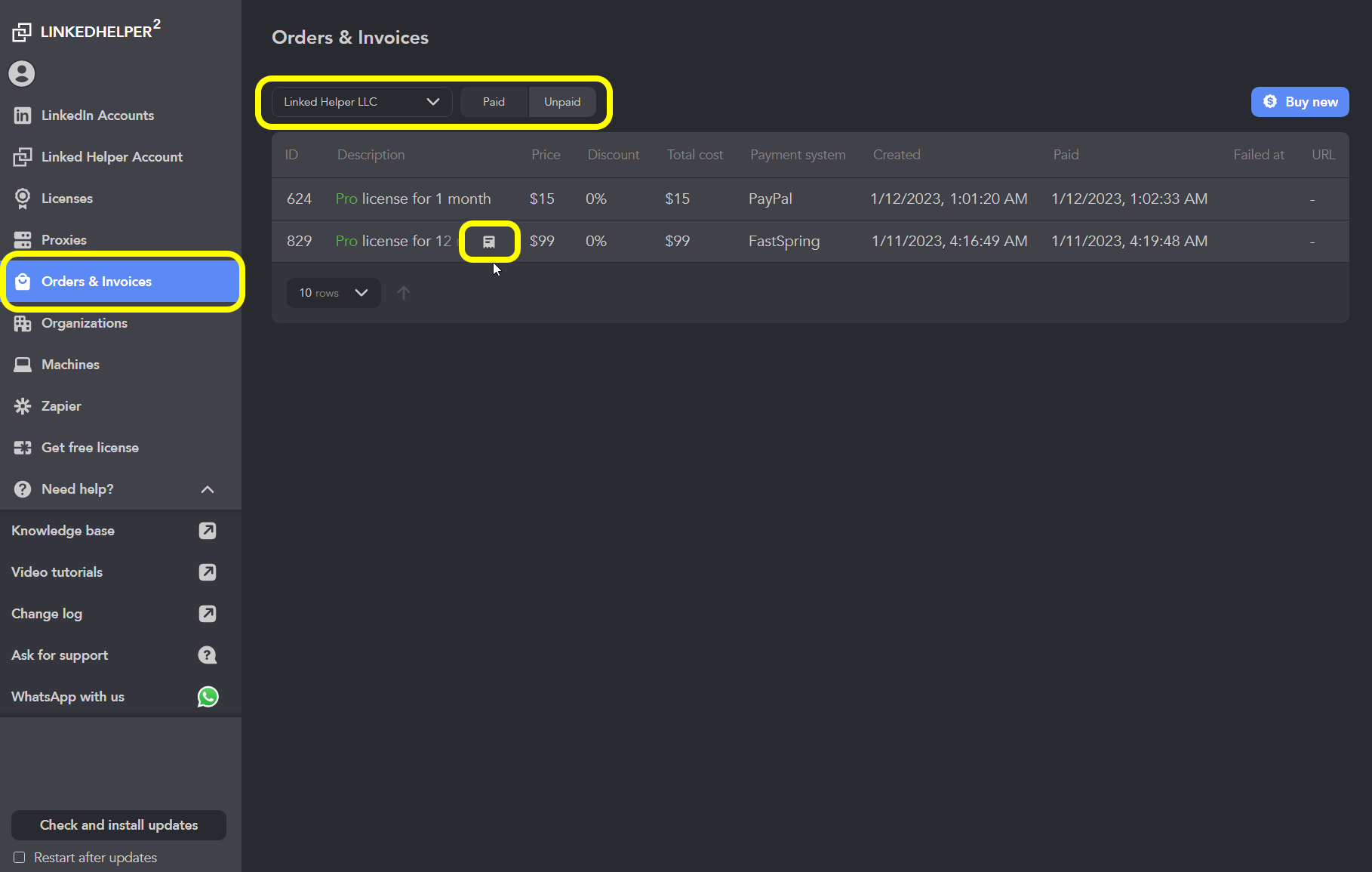 Where can I change my account details and taxpayer identification number?
For orders via FastSpring:
All your orders are tied to a billing email address and can be checked here - https://linkedhelper.onfastspring.com/account.
To change the account details, you need to open the Account Details and Payment Methods tab and press Edit: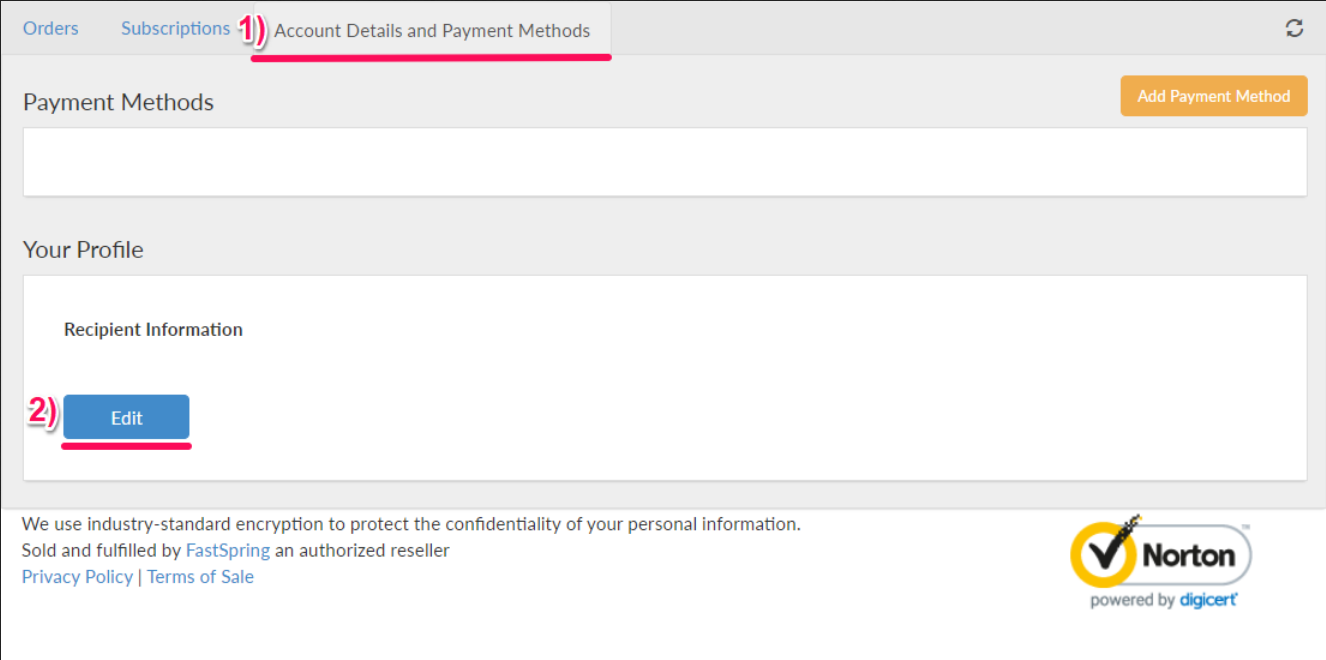 The taxpayer identification number has to be entered at the checkout before purchase: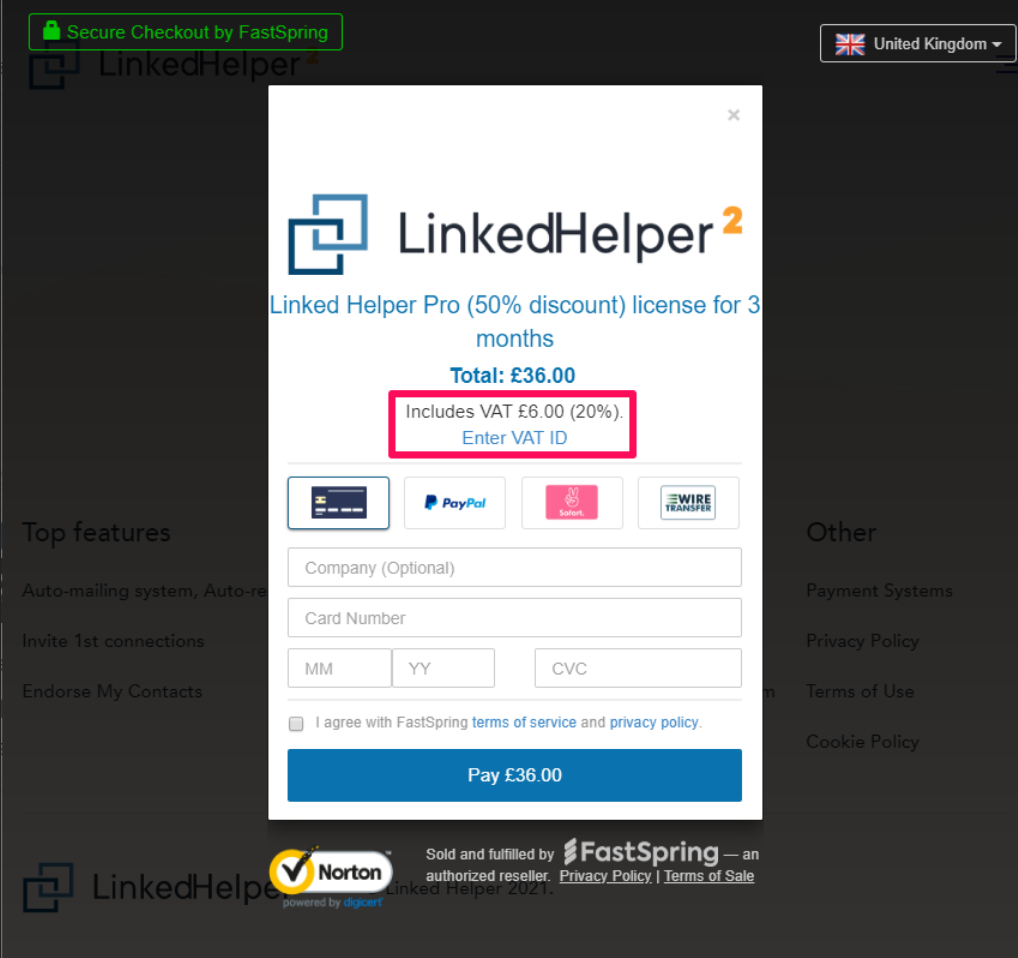 Tax ID for paid licenses can be changed only by FastSpring support - https://fastspring.com/consumer-support-form.
For orders made via PayPro Global:
Tax ID and other invoice information can be changed in your PayPro Account here - https://cc.payproglobal.com/Customer/Account/Login
____________________________________________________________________________________
You can try the software for free during 14 days - download it and activate a free trial.
Official website Our blog YouTube Facebook Instagram WhatsApp Email: info@linkedhelper.com