Many our customers, especially recruiters, create lots of campaigns in Linked Helper, one per project. And some of those campaigns need to be deleted after they are completed.
Unfortunately, it is not possible to delete a campaign from the Linked Helper 2 Instance as it may cause consistency issues in the database. However, you can archive unnecessary campaigns.
Note: You can archive / unarchive campaigns only after installing Multi-campaigns runner plug-in
How to archive a campaign
Please, do the following: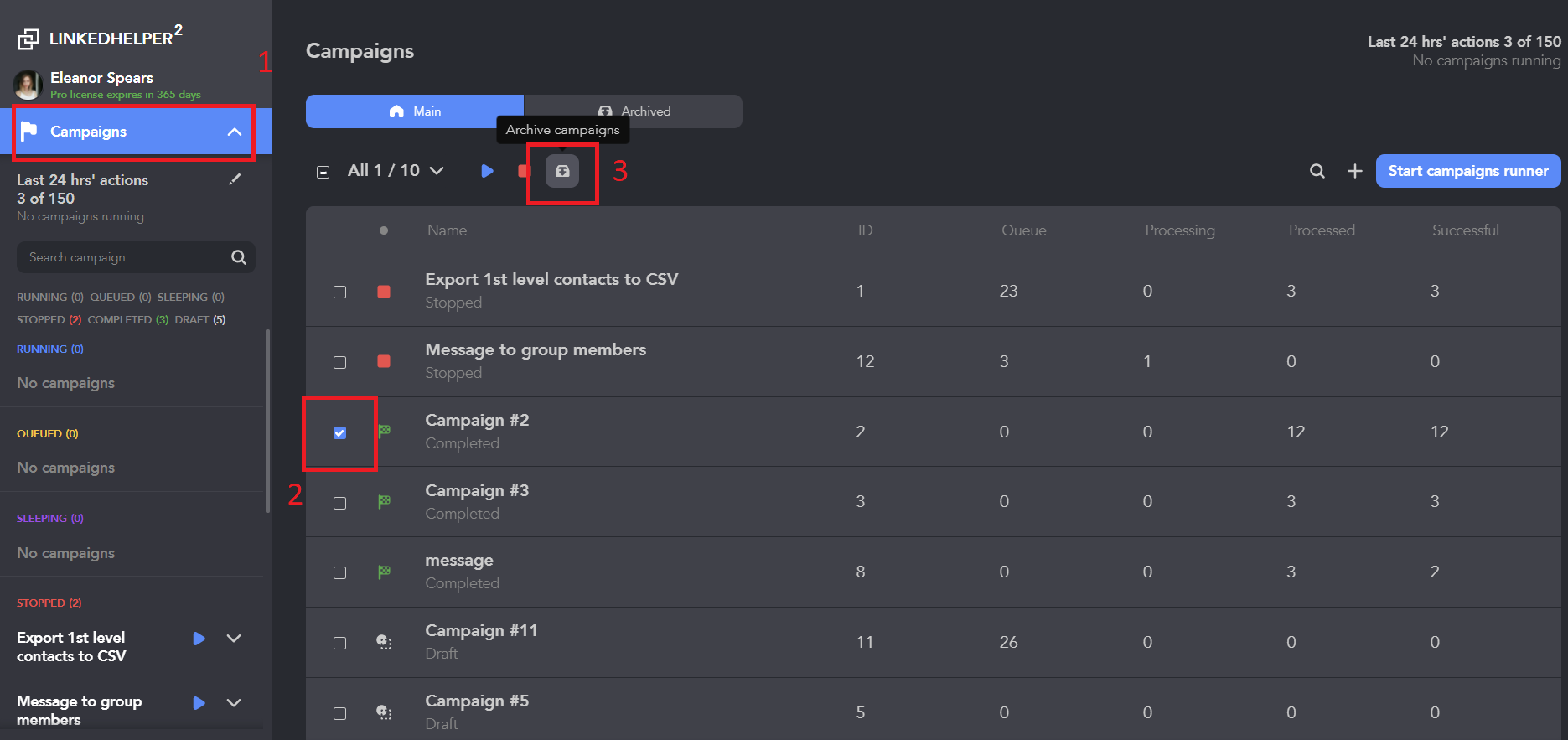 How to unarchive a campaign
Please, do the following:
Select a campaign that you want to unarchive.
Click the Unarchived button: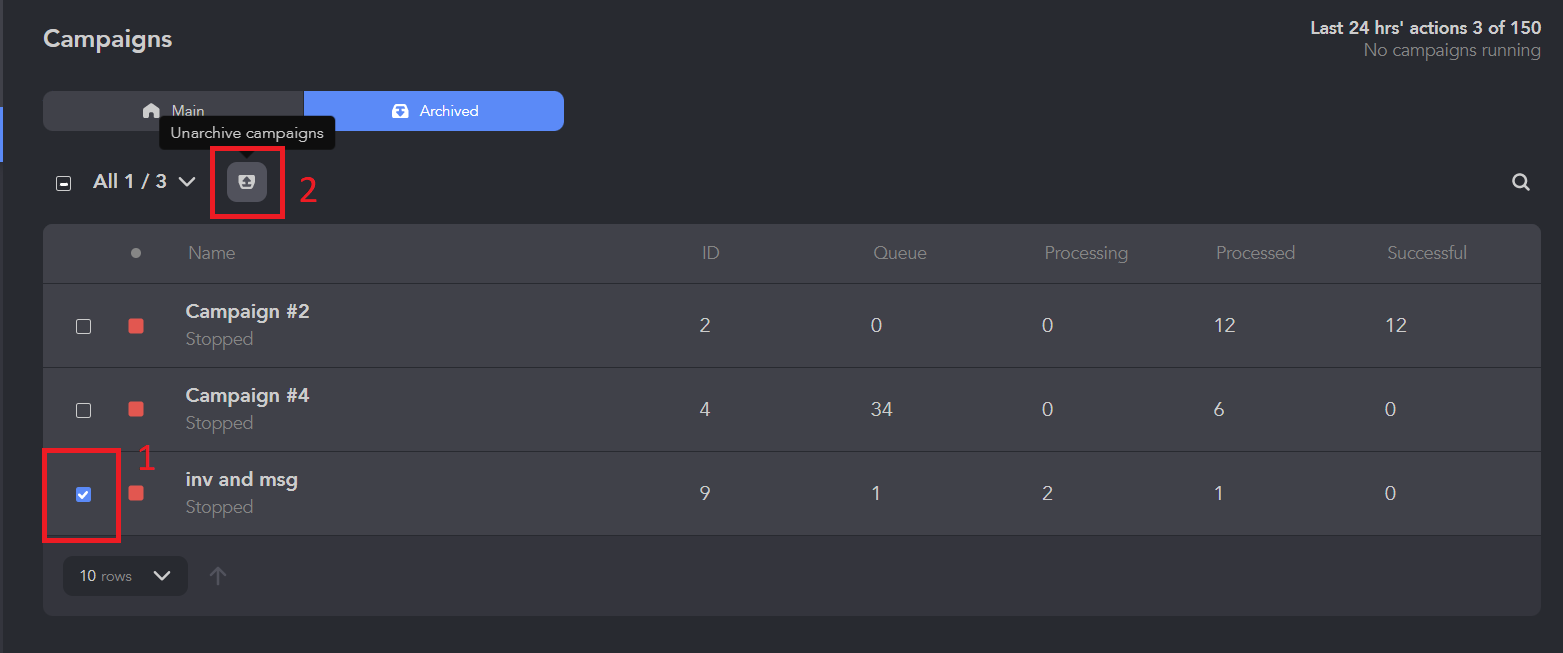 Select the Main filter back and check the unarchived campaign.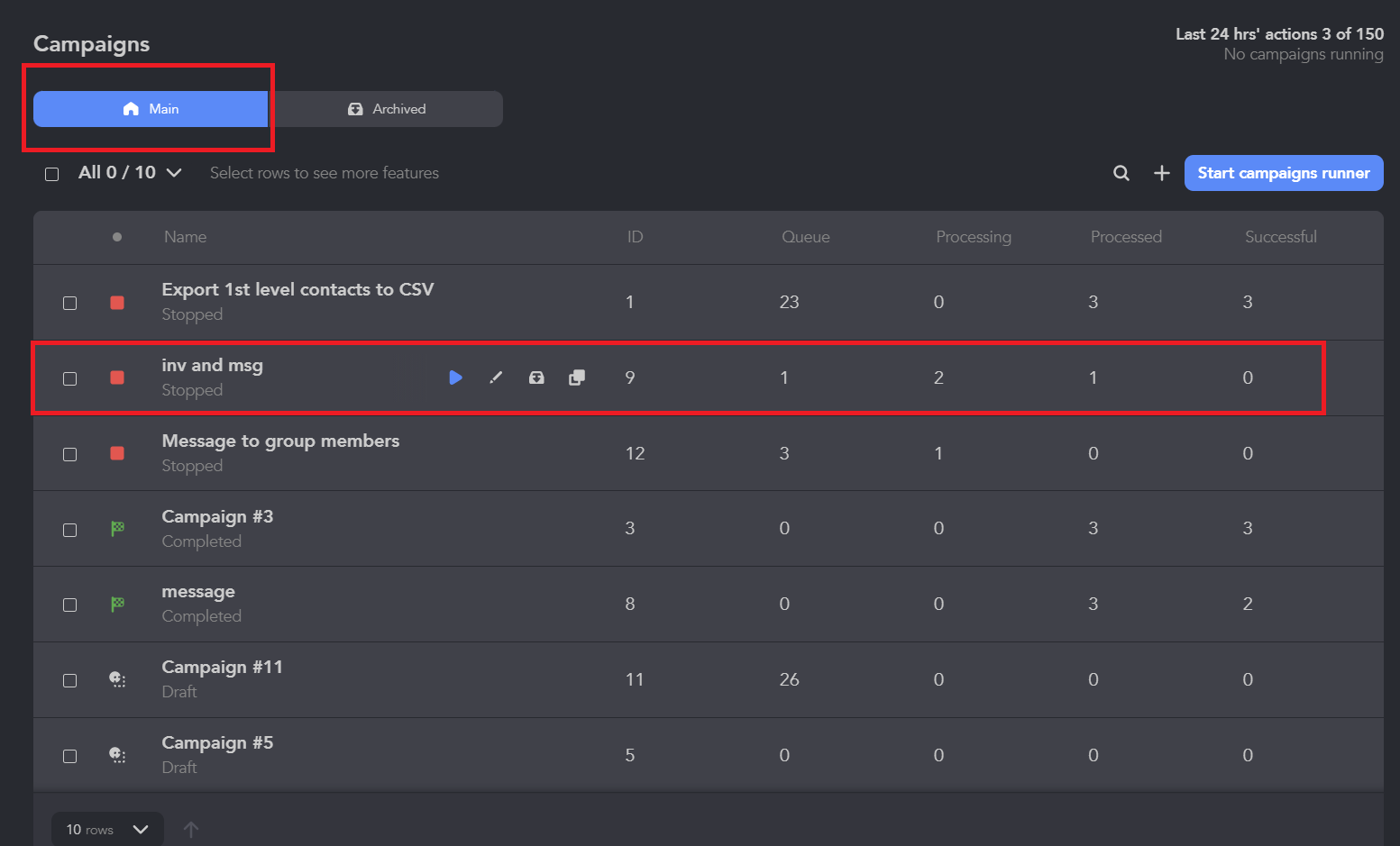 Thank you very much for your attention. We hope that these tips helped you! Here are some more useful articles from our blog:
____________________________________________________________________________________
You can try the software for free during 14 days - download it and activate a free trial.
Official website Our blog YouTube Facebook Instagram WhatsApp Email: info@linkedhelper.com