This template creates a simple campaign of two actions that will be searching leads emails and sending them into a Snov.io campaign.
Create and review new campaign
Click Create new campaign button in the Campaign menu, give your campaign a name, choose "Send person to Snov.io campaign" template, and click Create: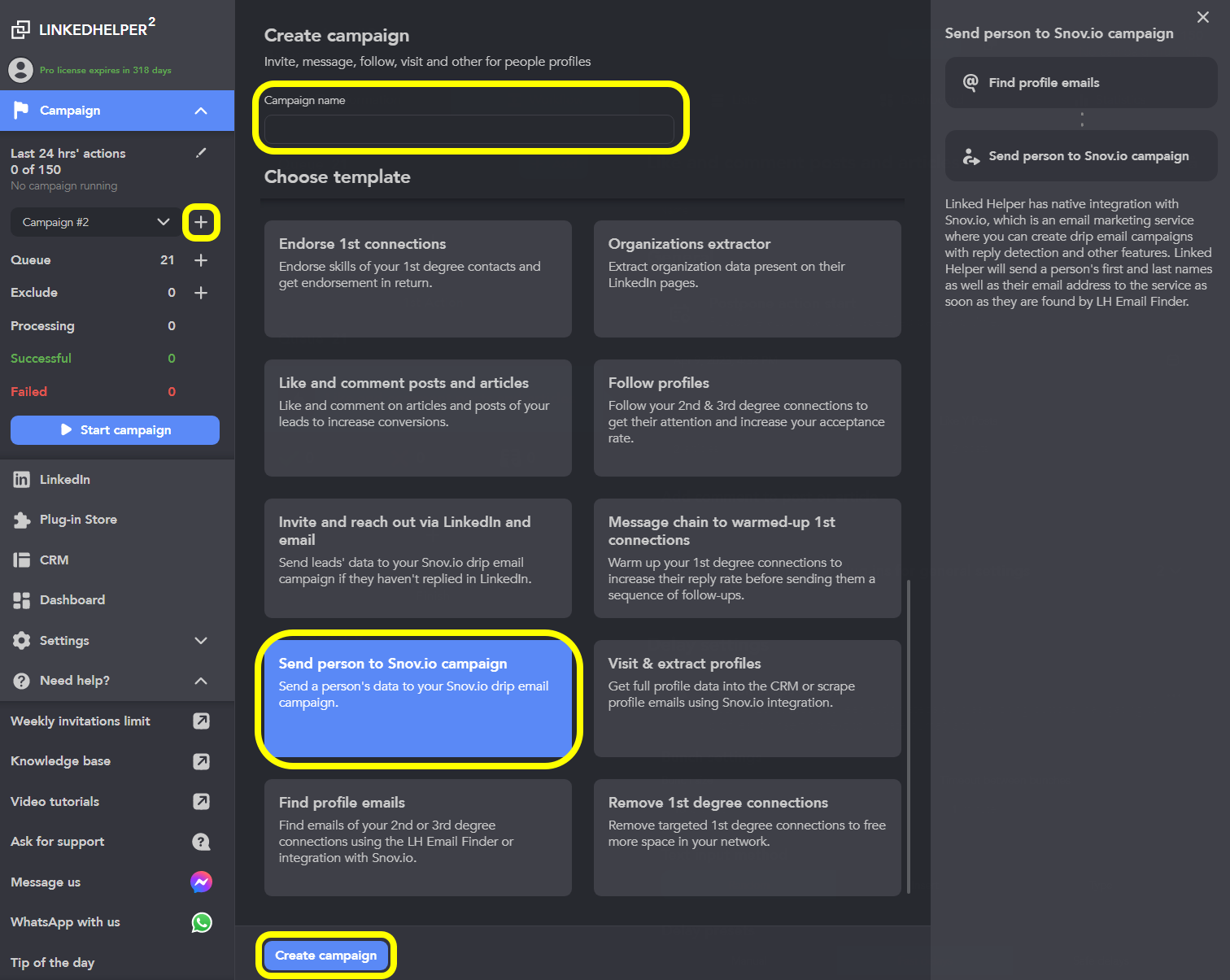 A simple campaign with two actions is created. However, you can any other action above or below it. Here is the link to instruction on managing the workflow of your campaign: Workflow. Every action can be enhanced with plugins providing extra functionality - Plugin Store.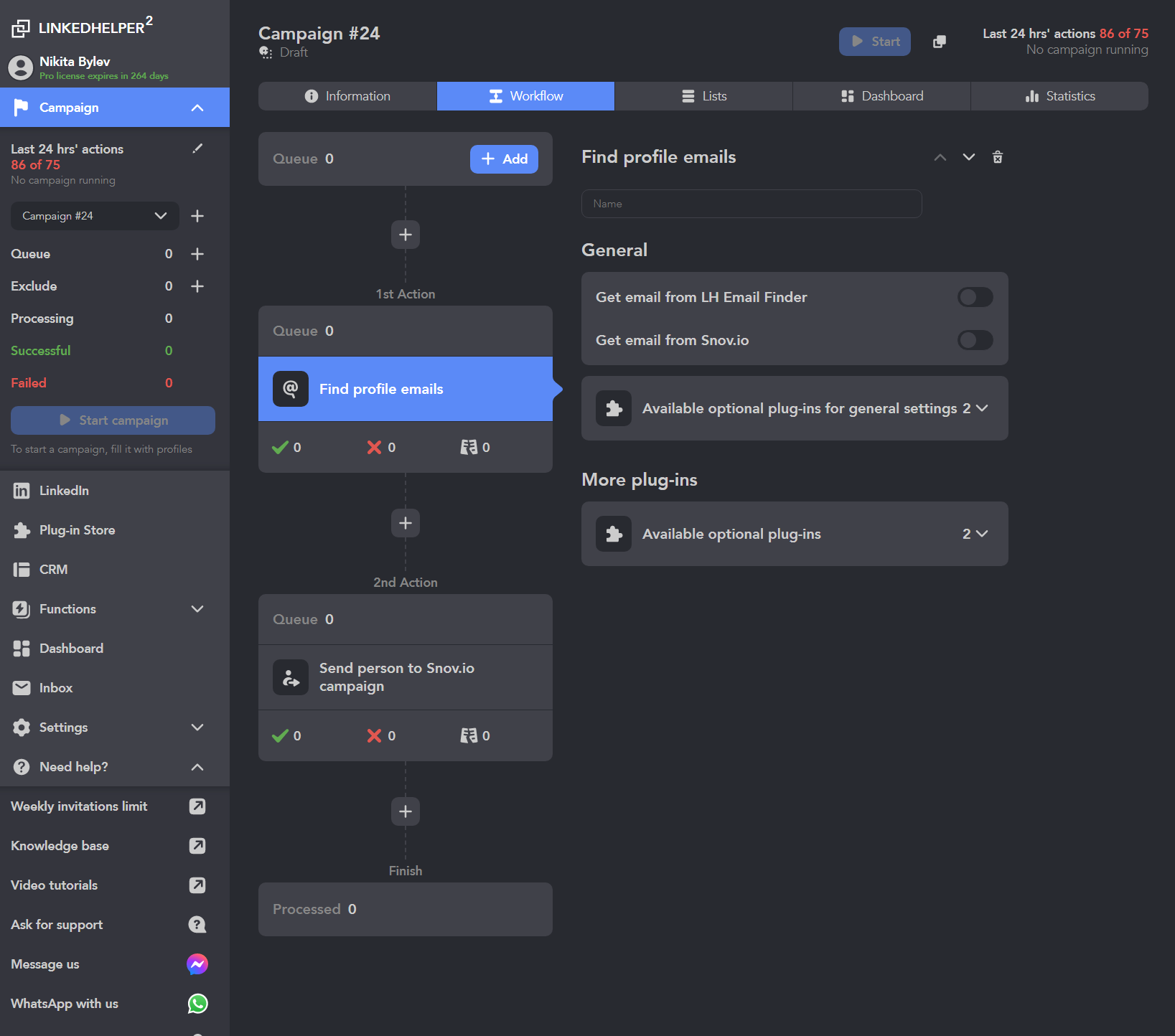 Find Profile Emails searches profile emails. In order to get emails, you need to enable either LH Email finder or integration with Snov.io (see instructions below) or both features at the same time: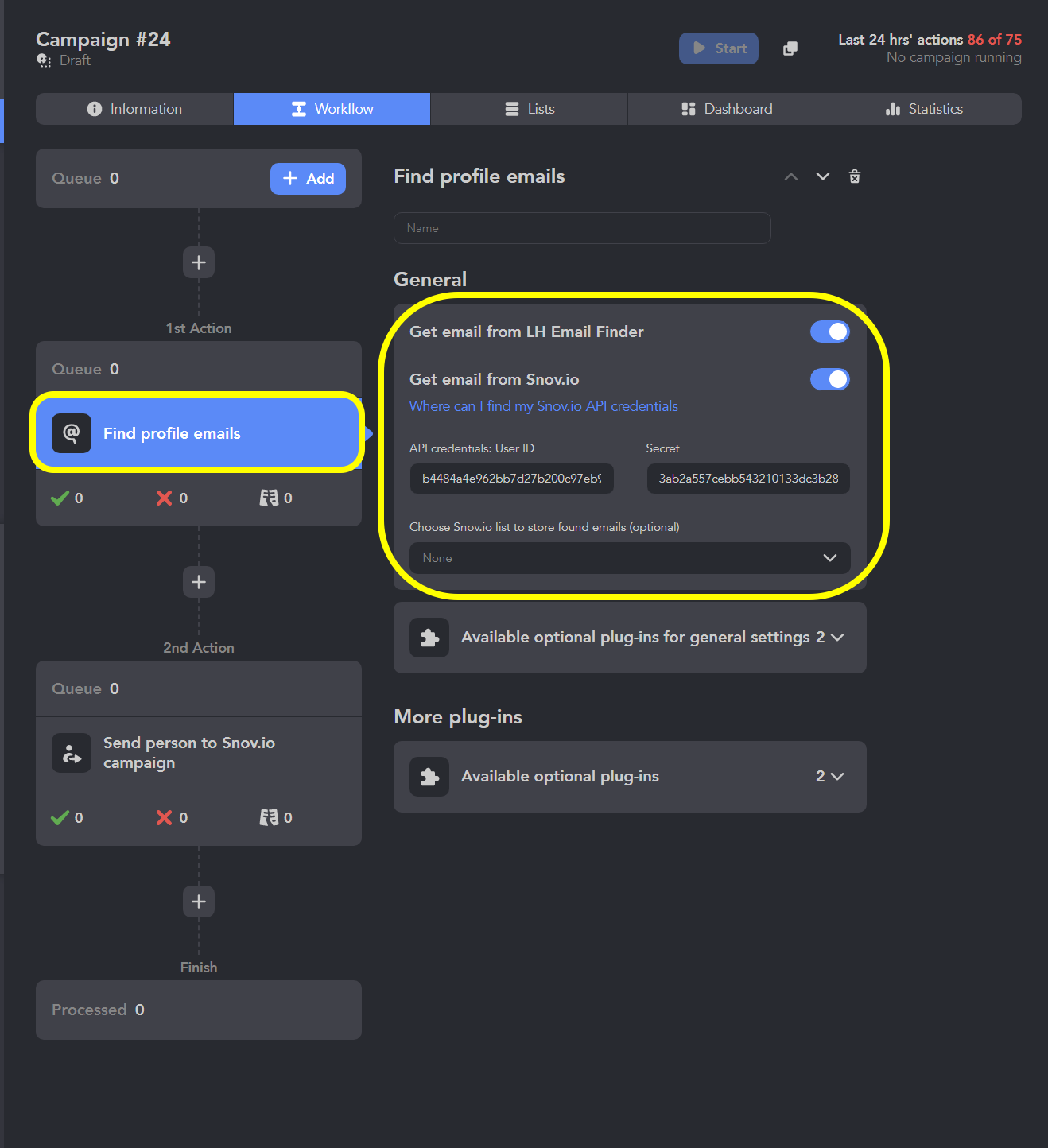 Send person to Snov.io campaign send profile's first and last name, first email address found, LinkedIn URL, industry if applicable, company and position.
To get Snov.io API keys, please click on "Where can I find my Snov.io API credentials" to get redirected to your Snov.io API credentials (you may need to create an account and log in if not already):

In case you are not logged in Snov.io or don't have an account yet, create an account or log in:

After that, please:

Copy and paste those credentials into the Send person to Snov.io campaign action in Linked Helper: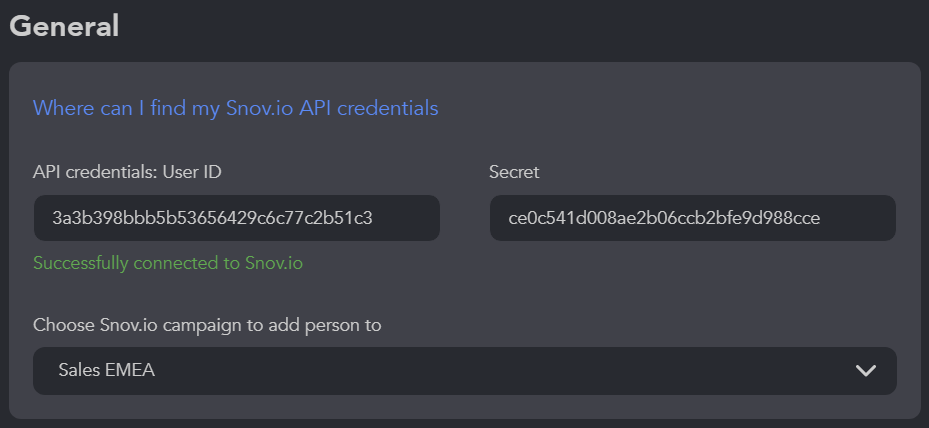 Filter and collect leads
Once campaign is created and set up, you need to collect leads in the Queue:
Click on the LinkedIn menu and navigate to LinkedIn search.
Once you are in the search page, apply all the needed filters. In this case, we will use Connections (2nd degree), Locations (United States), and Title (CEO) filters. After click 'Collect' button, and then - 'From current page':
Once collecting is over, you can review collected profiles and the workflow or start your campaign:
Review profiles
You can check the collected contacts in the Queue list. There you can:
Check this article for more info: Managing profiles in Linked Helper 2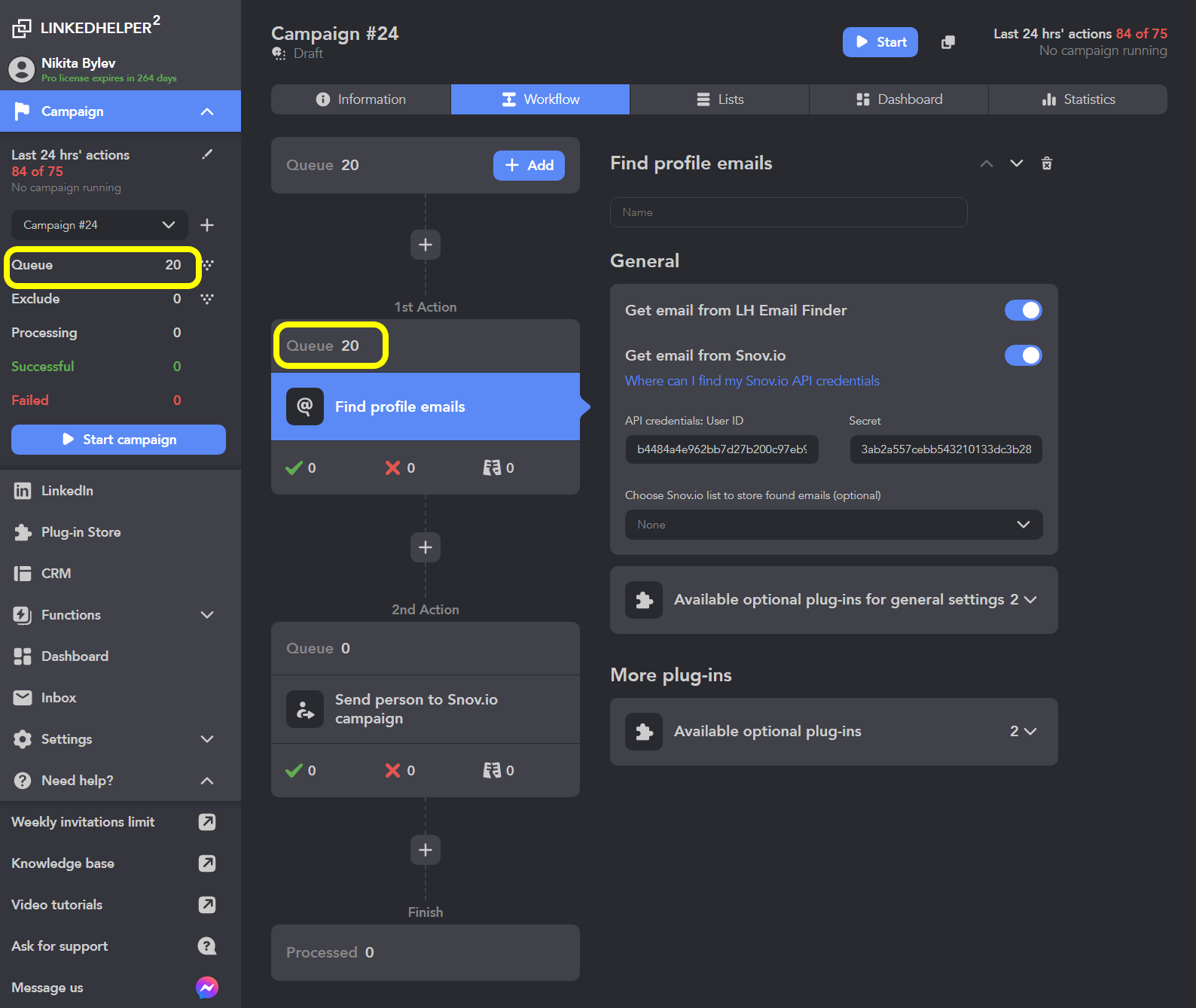 Start the campaign
After you set up everything according to your needs, you can start your campaign by clicking the Start button.
Note: campaigns are programmed in a way to get your contacts through the funnel as quickly as possible so the actions are performed from the bottom to the top going from the latest action if there`s anything in the queue to the earliest.
Later, you can export information for successfully processed contacts as a CSV file:
Unfortunately, MS Excel doesn't support CSV files in the same way as .xslx files. But I still able to open any CSV file with MS Excel:
_____________________________________________________________________________________
Thank you very much for your attention. We hope that these tips helped you! Here are some more useful articles from our blog:
You can try the software for free during 14 days - download it and activate a free trial.
Official website Our blog YouTube Facebook Instagram WhatsApp Email: info@linkedhelper.com