After being a member of LinkedIn for a while, you might find yourself in a situation when you want to remove a certain group of your 1st level contacts. It could be that you wish to keep only relevant connections from your current field of work, maybe the 30 000 limit is reached (Network Size Limit), or you simply do not want to be connected with some of them any longer.
Here is what we need to do:
Note: when you remove a connection, they won't be notified. However, you should bear in mind that any recommendations or endorsements between you and that person will be withdrawn. They will not be restored if the connection is re-established.
1. Create a new campaign using a template
Navigate to the "Campaigns" menu and click on the "+" button: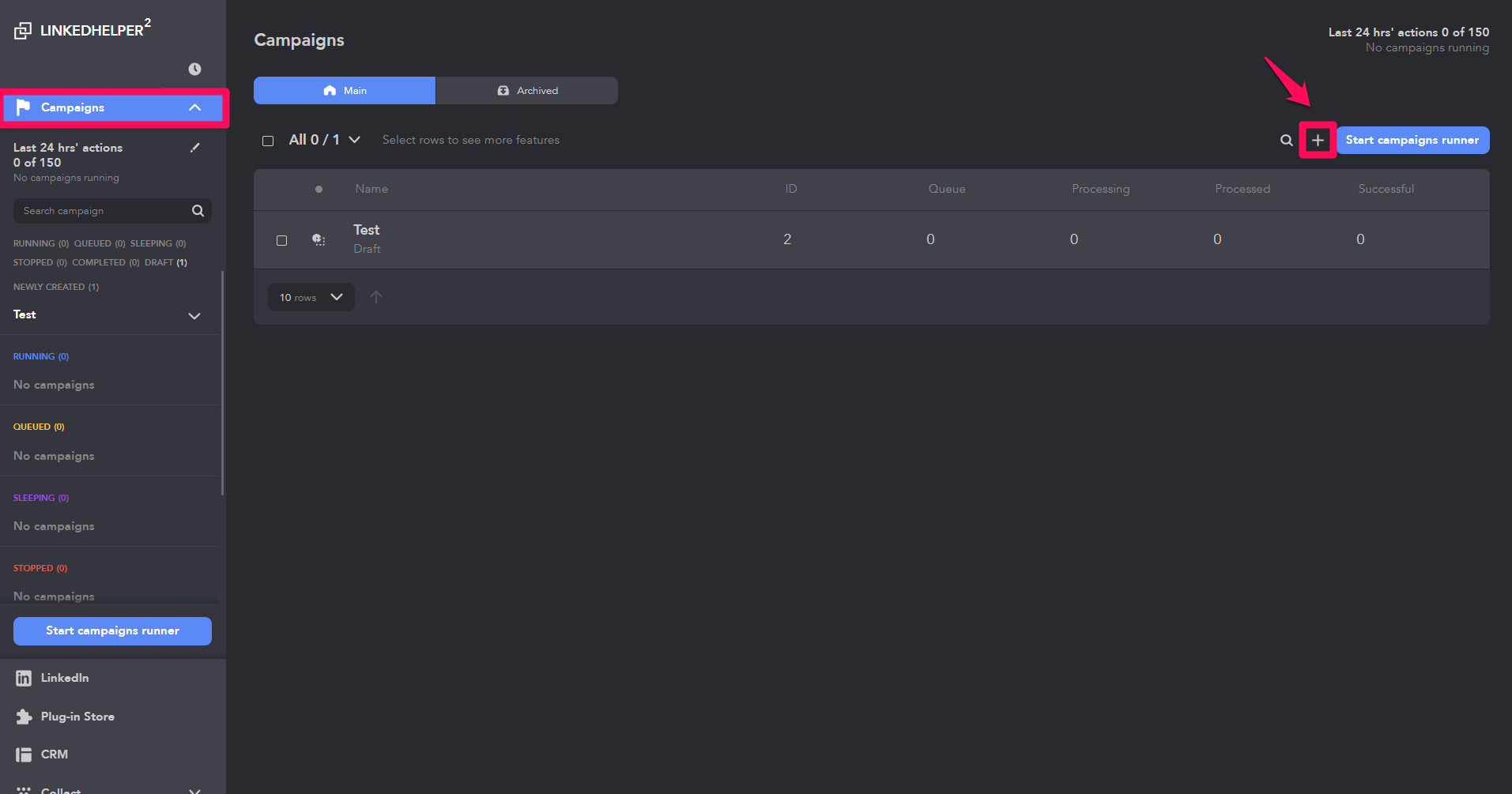 In the pop-up window, name your campaign (1), select the needed template - "Remove 1st degree connections" (2), and press "Create campaign" (3):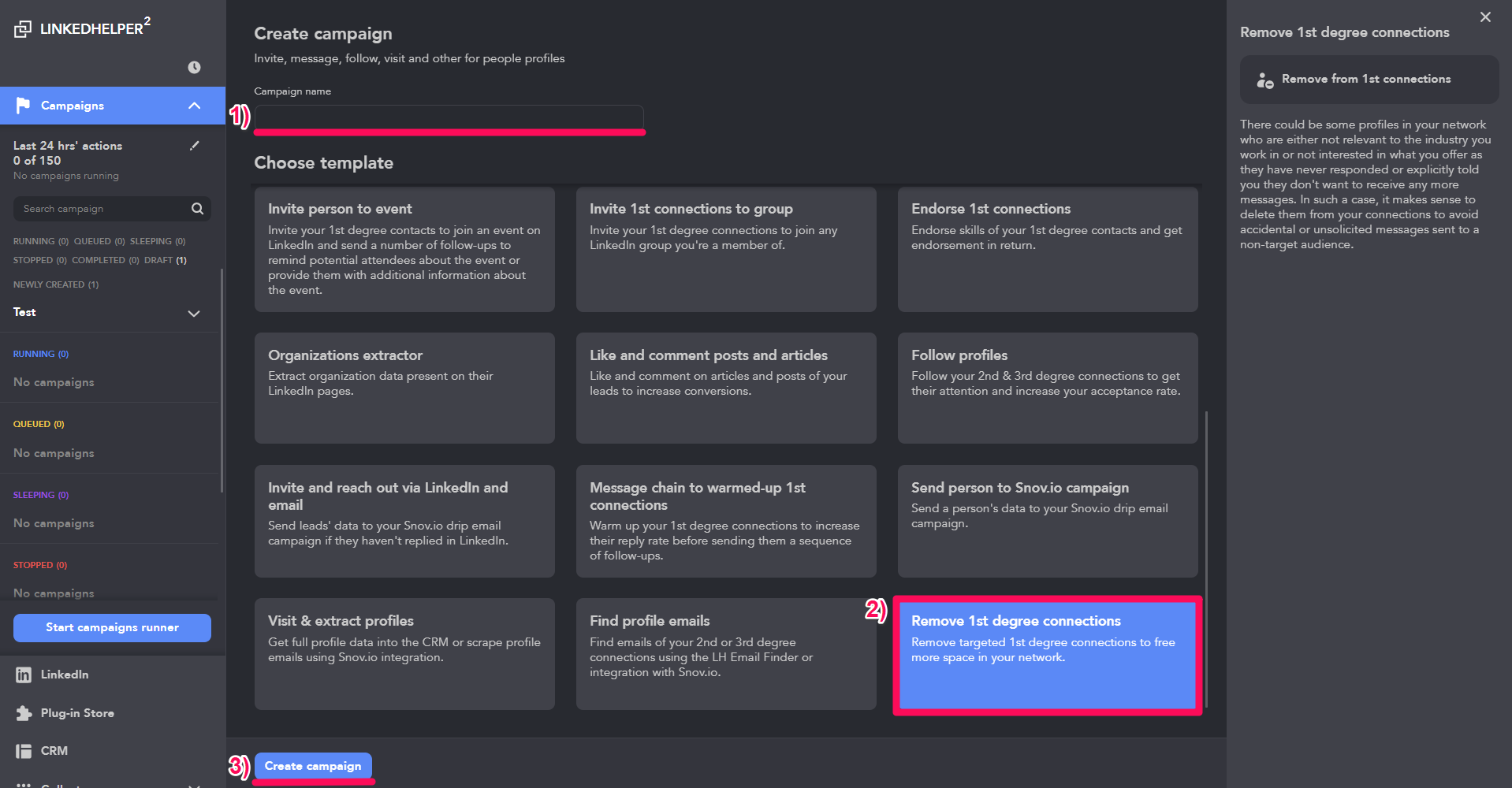 You will get a campaign consisting of only one action, "Remove from 1st connections", but you can adjust the Workflow by adding extra ones if needed.
2. Collect profiles into your campaign
Click on the "+" button near the campaign's "Queue"
Choose a source from where profiles need to be added (for example, "My Network" page, LinkedIn / Sales Navigator search, CRM, etc.)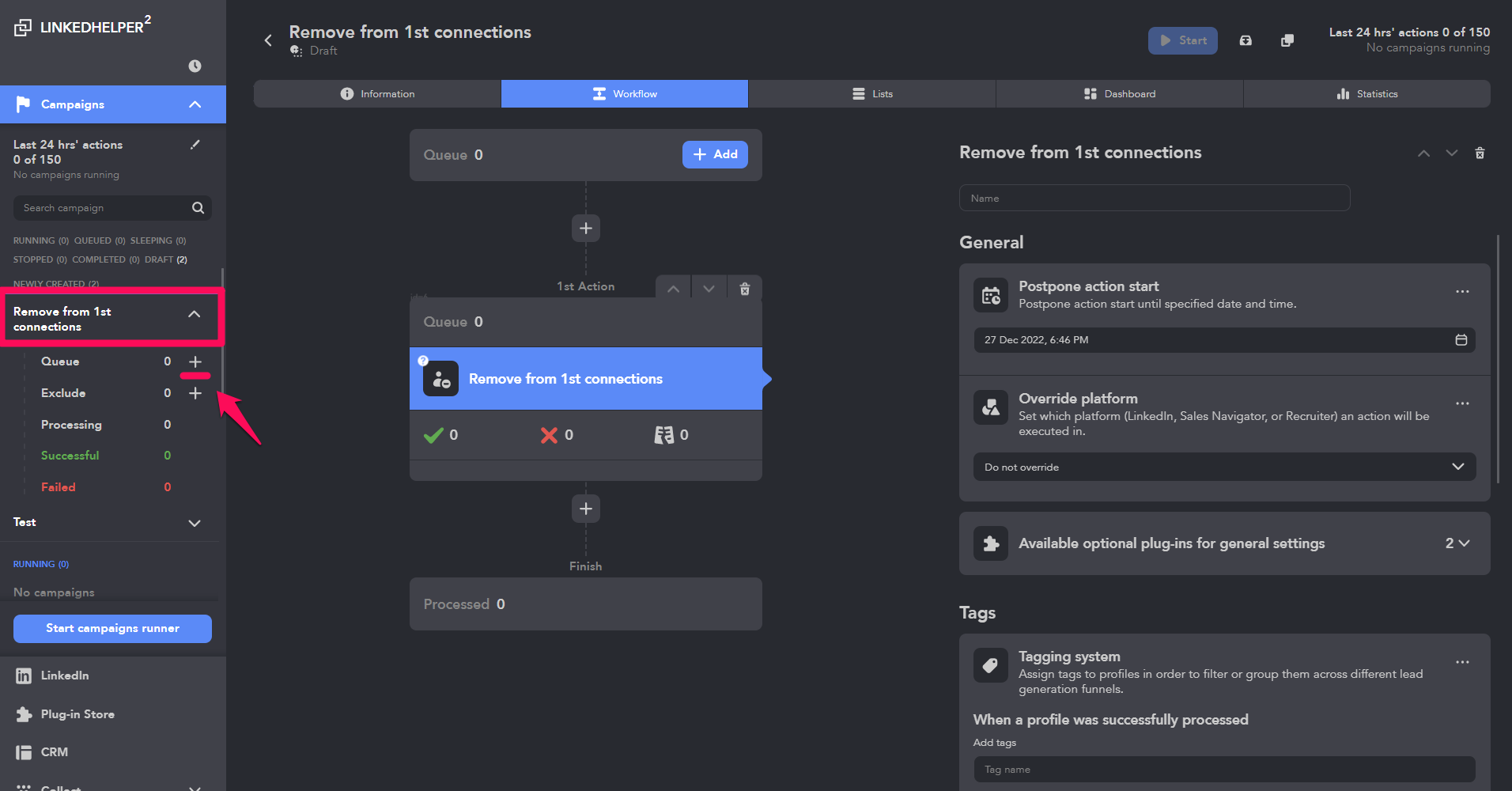 Please refer to this detailed instruction: How to add profiles to a campaign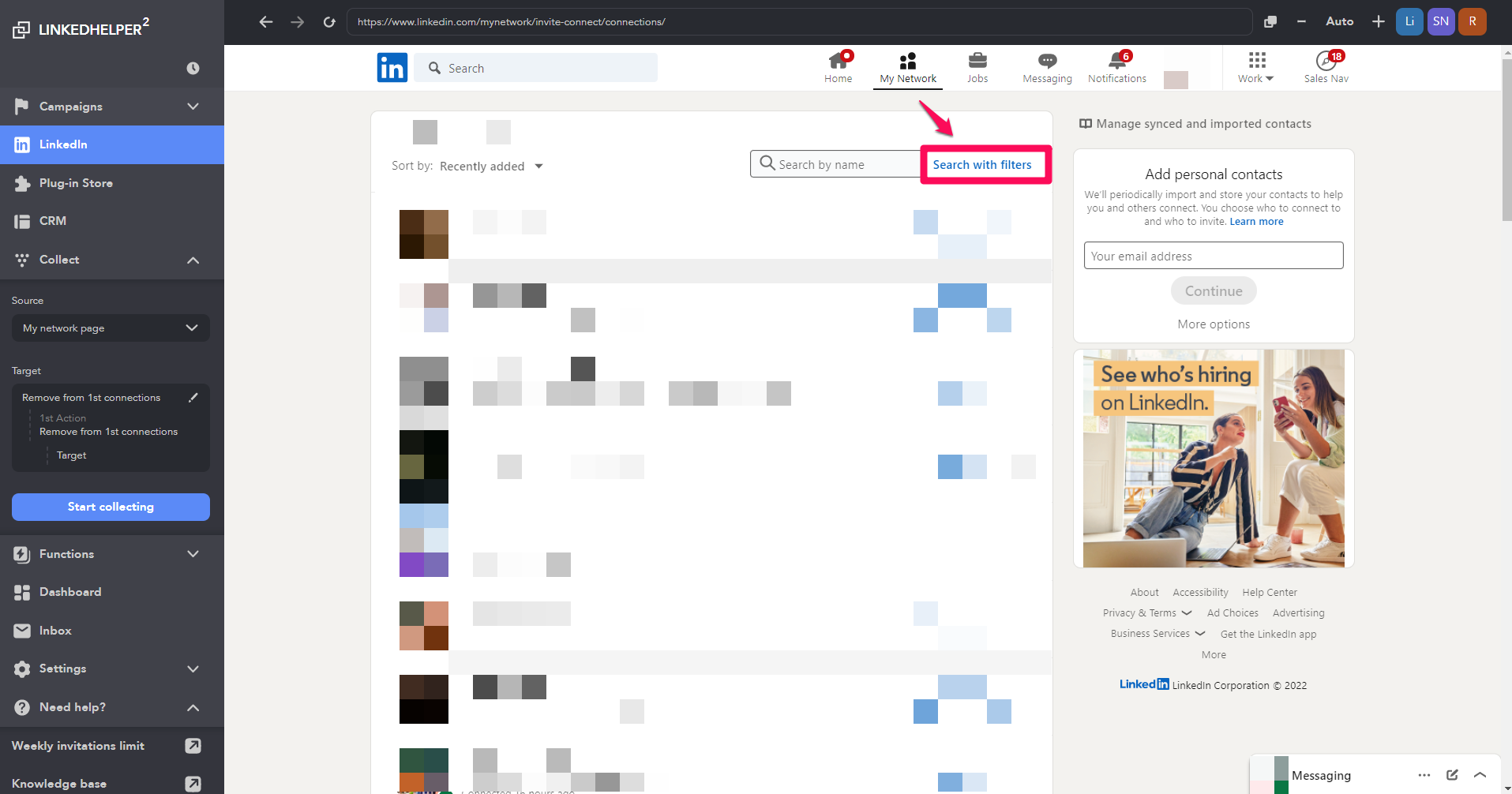 Once the profiles are collected, you can review them and modify the list if needed: Managing profiles in Linked Helper
3. Adjust action settings
In the "General" tab of the action you can:
name it (1)
postpone its start if needed (2)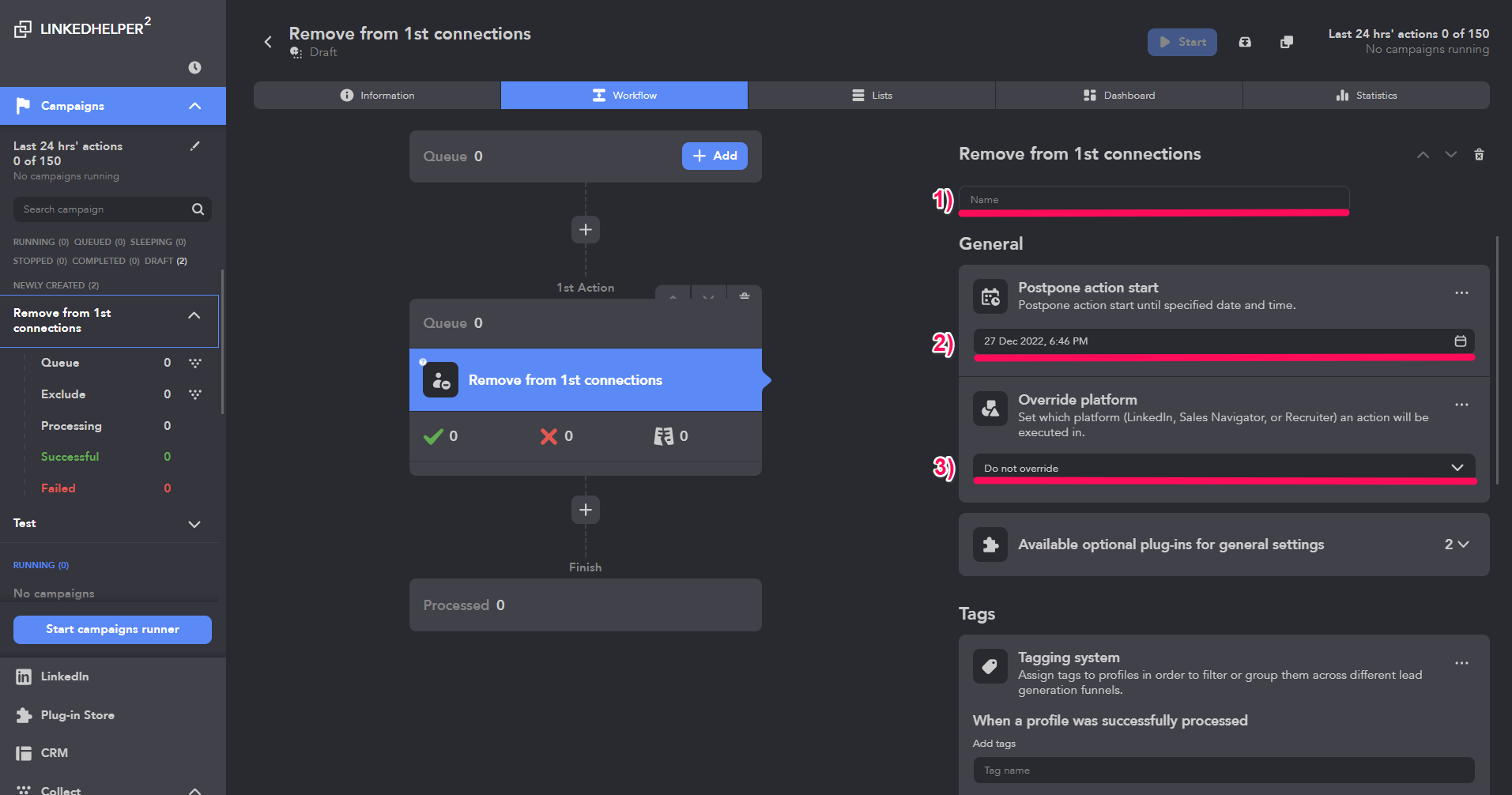 Linked Helper can automatically add or remove tags after a profile is successfully processed by a given action. You just need to navigate to its "Tags" tab, type a tag name into the respective field, and press "Enter": How to use tags in Linked Helper

In the "Delay settings" tab you can adjust Bunch size and Timeout between bunches to set how many profiles will be processed by this action per day. Timeouts for each step of the action can be set from the presets ("Fast delays" and "Safe delays") and manually, by changing the values individually.
Please note that we do not recommend using values lower than the fast preset due to security reasons: What kind of limits should I use?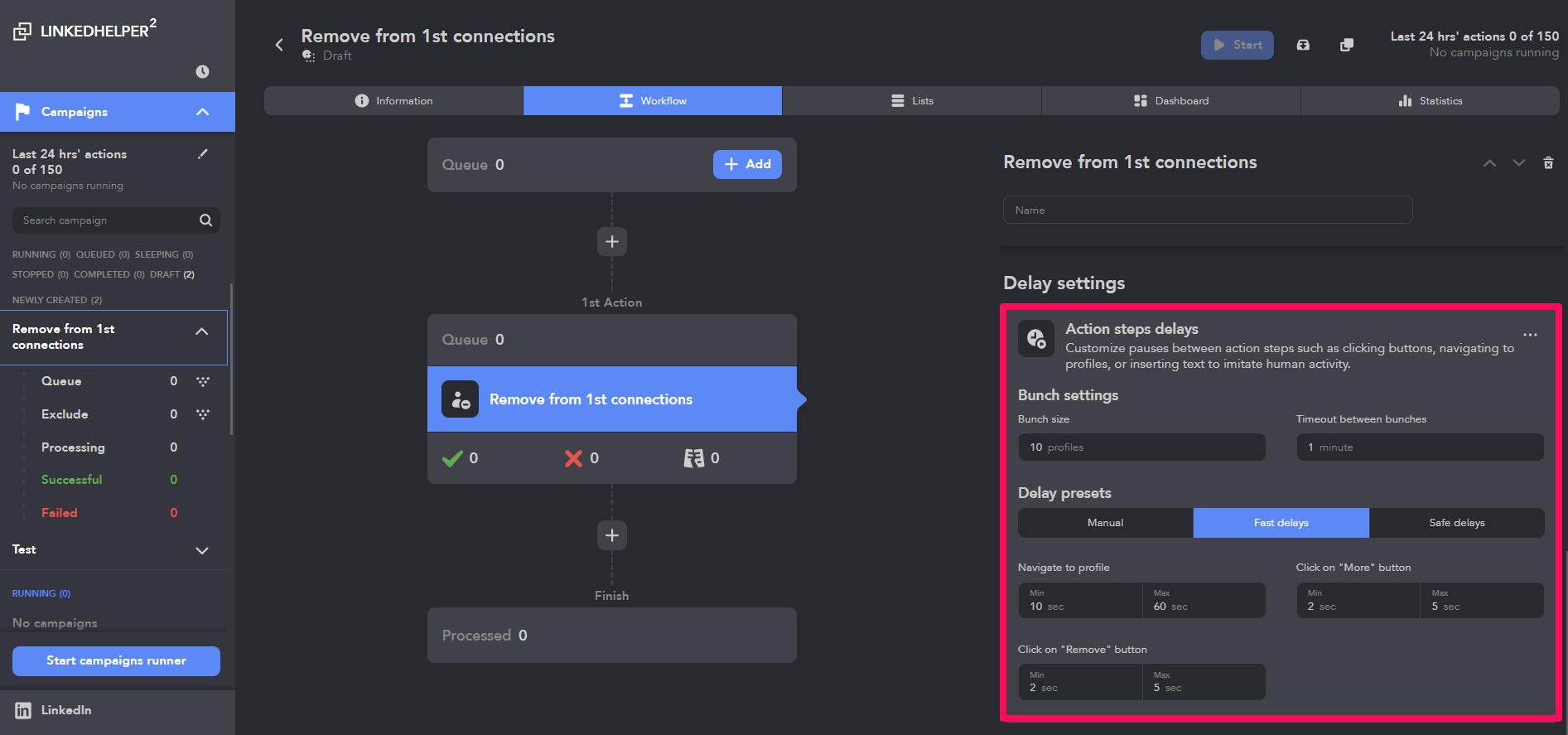 4. Finally, start the campaign
Press "Start the campaign" button on the left menu or "Start" at the top: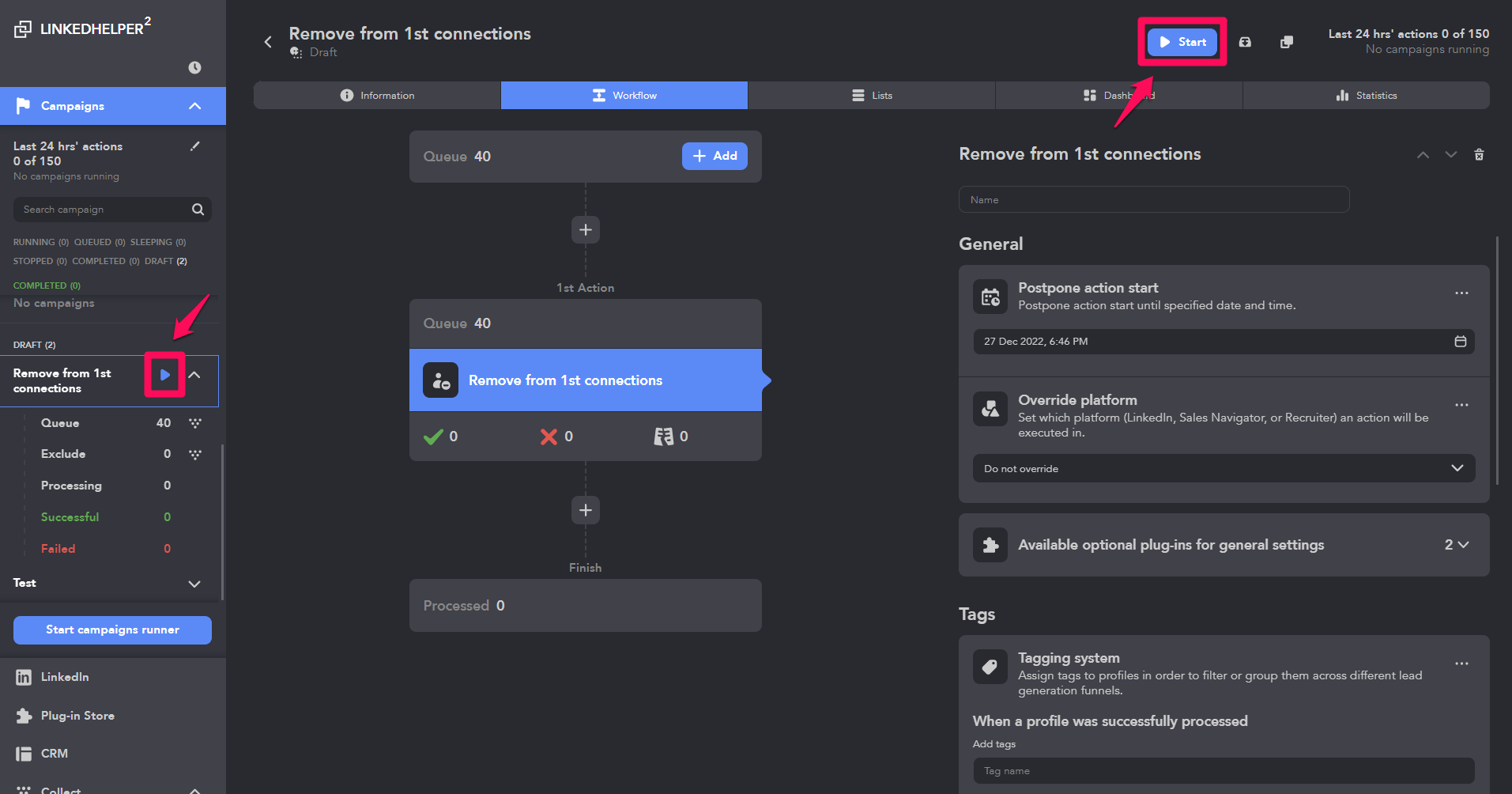 Once it's done, you will see that your campaign's status is changed to "Running". On the "LinkedIn" panel you can check when the next step of the current action will be performed, what profile is being processed at the moment, and the number of profiles in the action's sub-lists: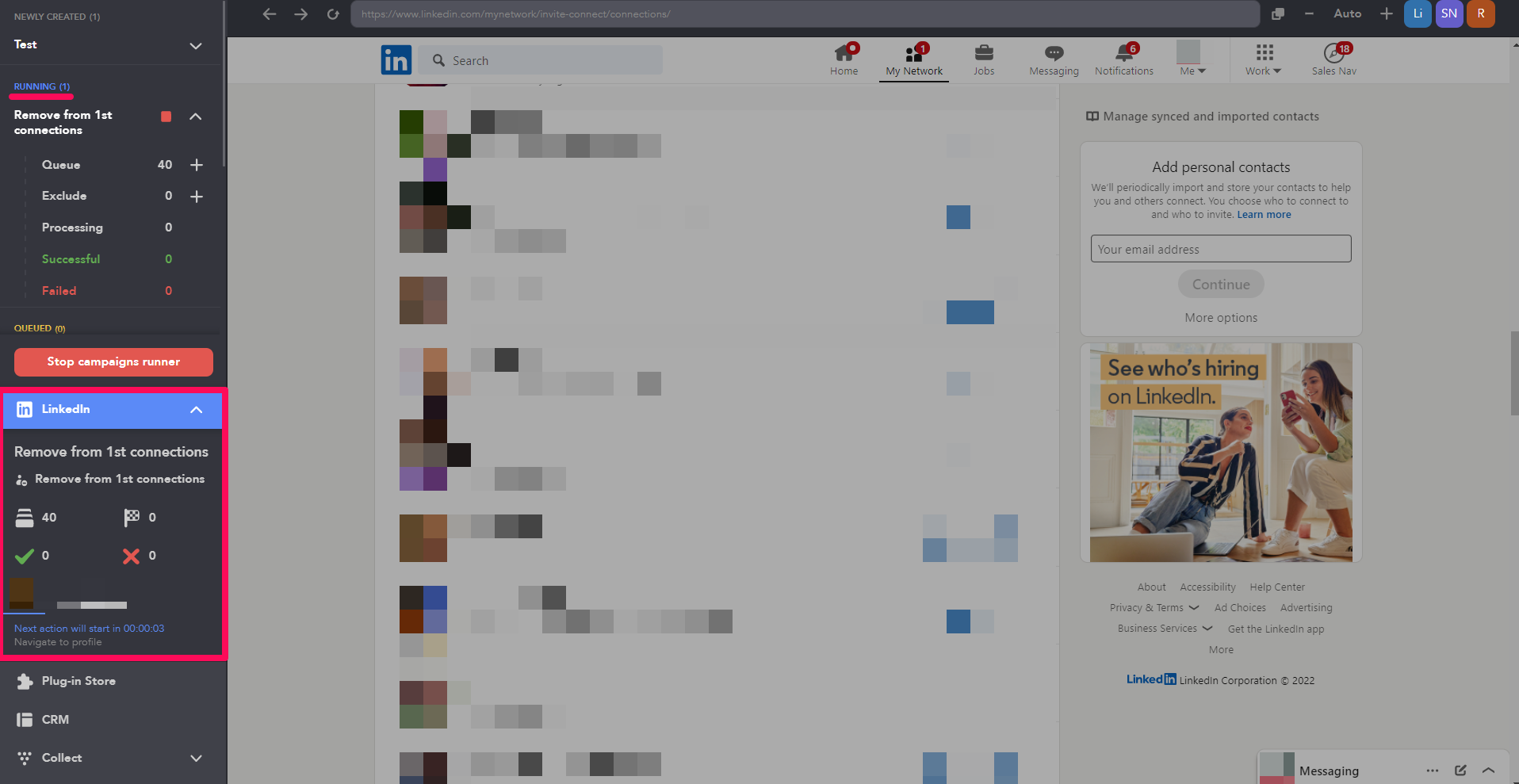 You can try the software for free for 14 days - download it and activate a free trial.
Official website Our blog YouTube Facebook Instagram WhatsApp Email: info@linkedhelper.com