In this article, you will learn how to extract all the available information about companies from LinkedIn to CSV which can be useful for marketers who are making competitors review. Linked Helper 2 has the Organizations Extractor action to extract companies, it works with paid and free LinkedIn subscriptions.
1. Create a new campaign.
Navigate to the "Campaign" menu and click on "Create campaign"
In the pop-up window give your campaign a name, choose the needed template - Organizations extractor, click Create campaign: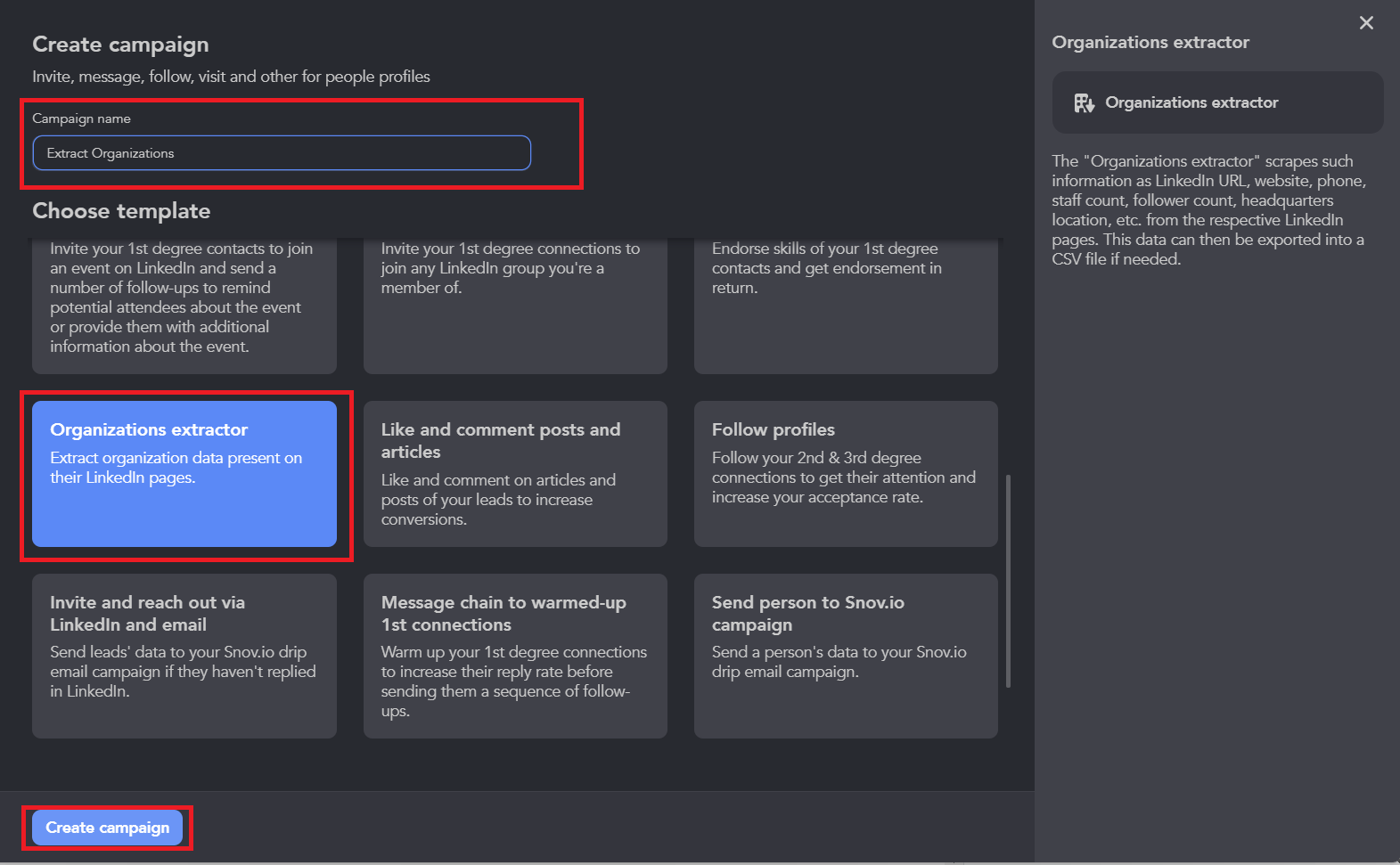 You'll be redirected to the Workflow section of your campaign and you will see the Organizations Extractor function: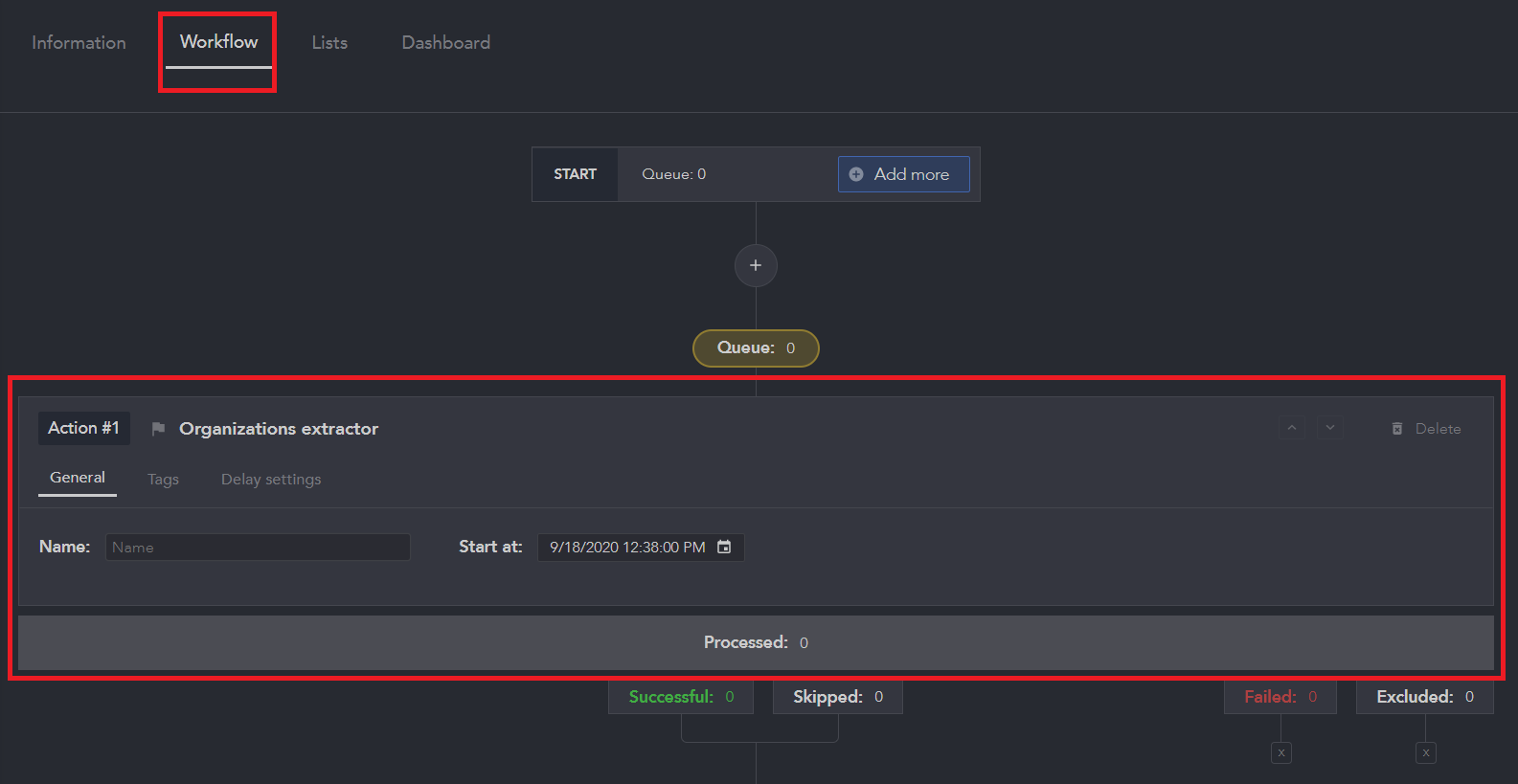 2. Add companies for extraction.
Collect from search
You can collect companies from LinkedIn search like shown below or get companies from a list of profiles via lists manager as shown in the next part:
Click on the Add button at the top of the Workflow or in the left menu select the + button;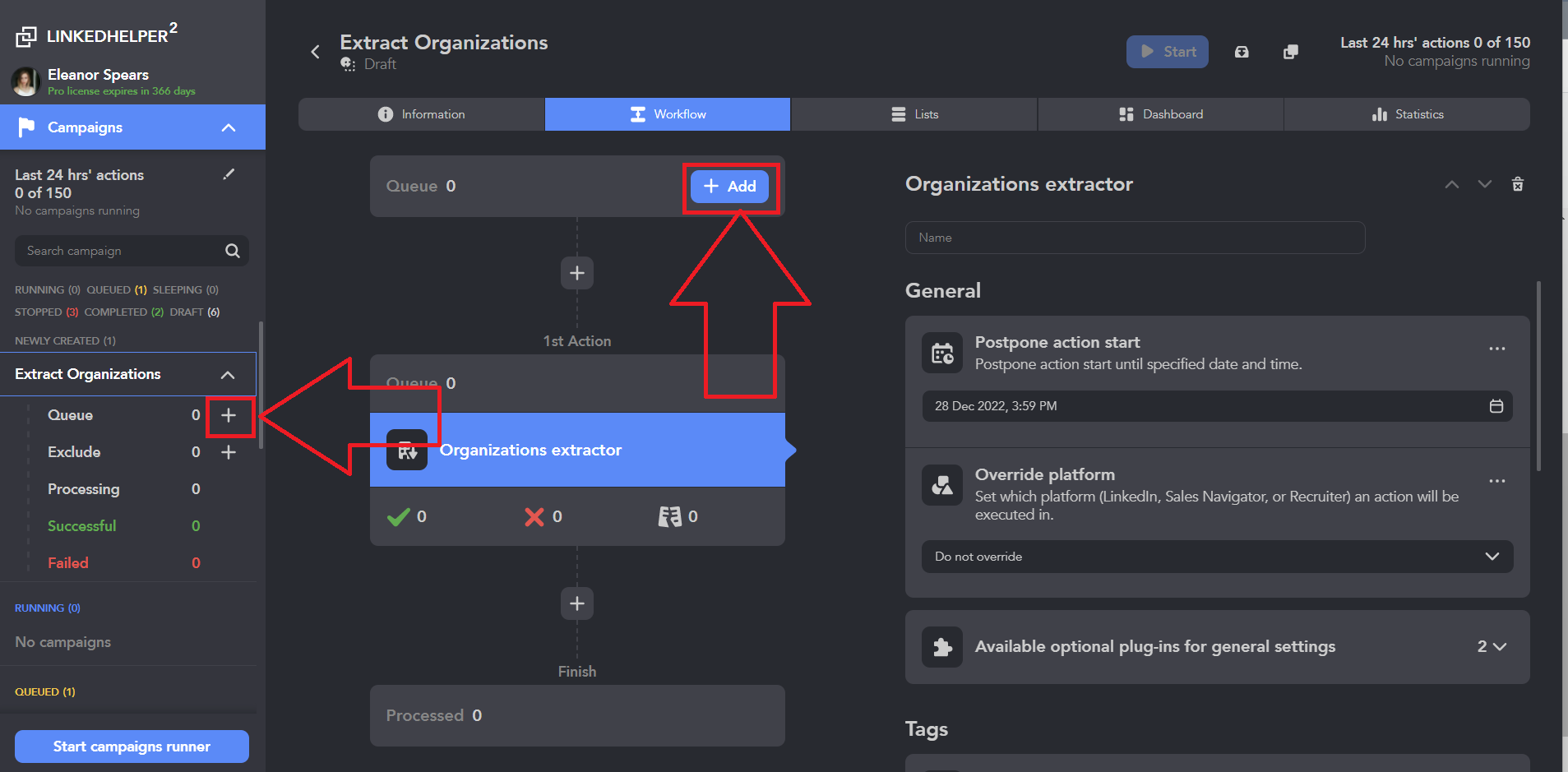 Choose the Source for collecting (it can be ordinary LinkedIn search, Sales Navigator search), I'll go with the Sales Navigator organizations search page because it offers a huge amount of filters. You can also upload organizations if you have a CSV file with URLs of the needed organizations for extracting - How to upload URLs to Linked Helper 2?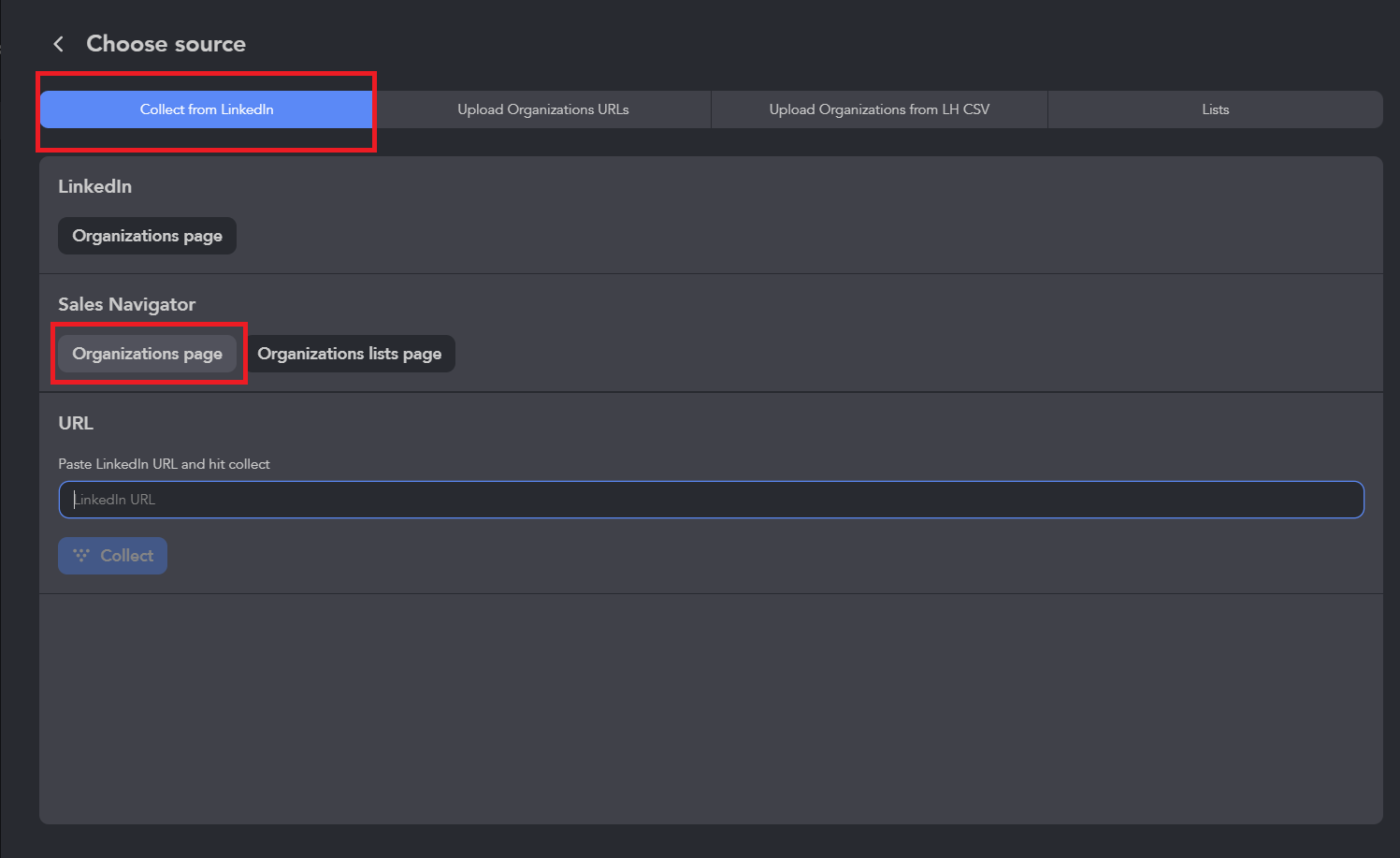 Add all the needed filters to your search (1) and hit the button (2) and choose From current page (3) option: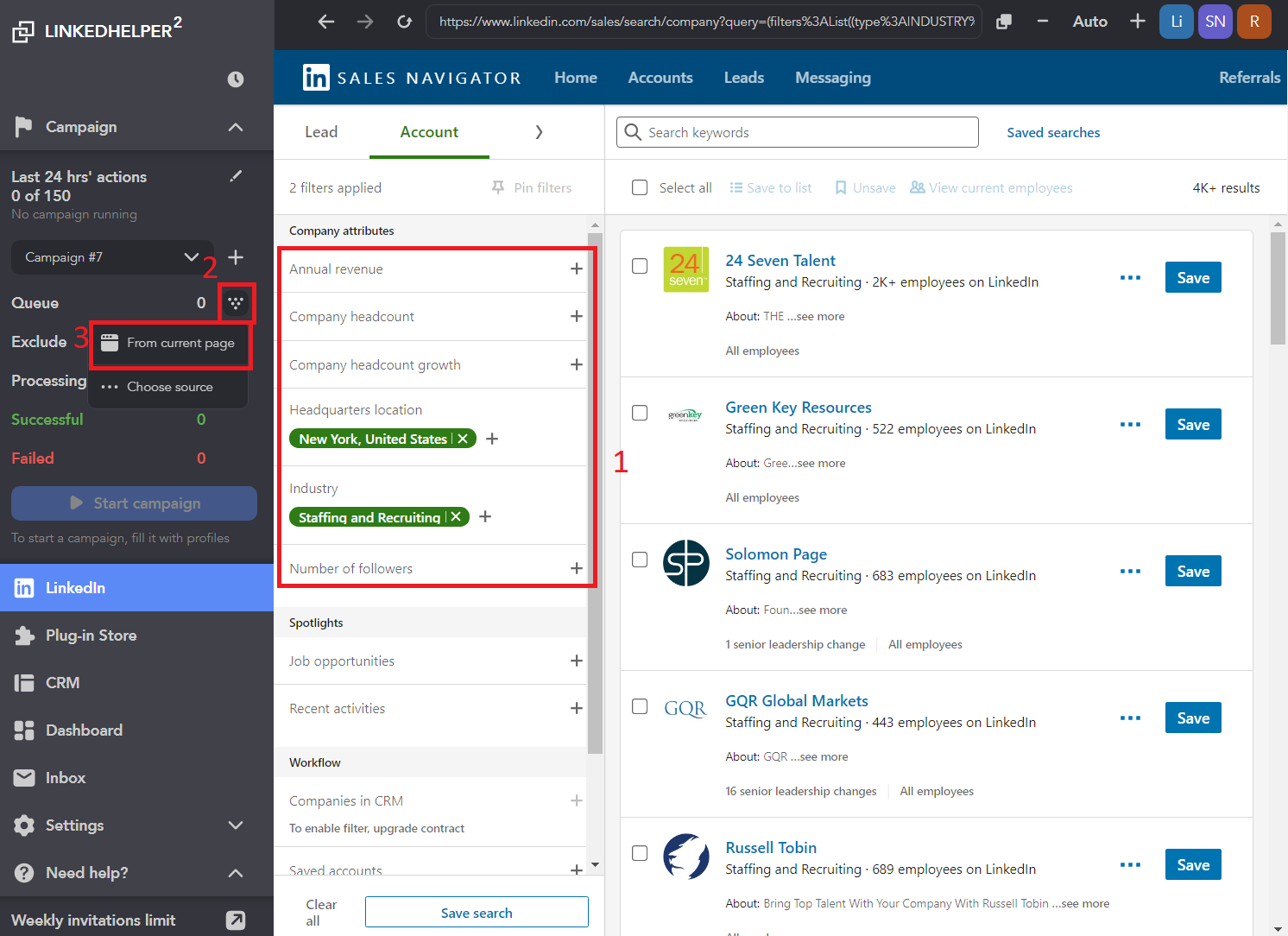 Linked Helper 2 will start to scan search results and collect organizations to the Queue for extracting.
Export from a profiles list.
If you want to export all the available information about contacts' organizations from one of your Linked Helper 2 lists, then you can get their companies' URLs by simply adding profiles into the Queue of Organization extractor action.
Please, note that this can be done only if profiles were visited by Linked Helper. This works as follows: when Linked Helper visits a profile page, it scrapes all available information from the page, including a LinkedIn company URL if available. If profiles were collected, but not visited, then no company URL will be scrapped.
First, you need to add contacts from one of your lists to the Queue of Organizations extractor function. Click on the Add button in the left Linked Helper 2 menu: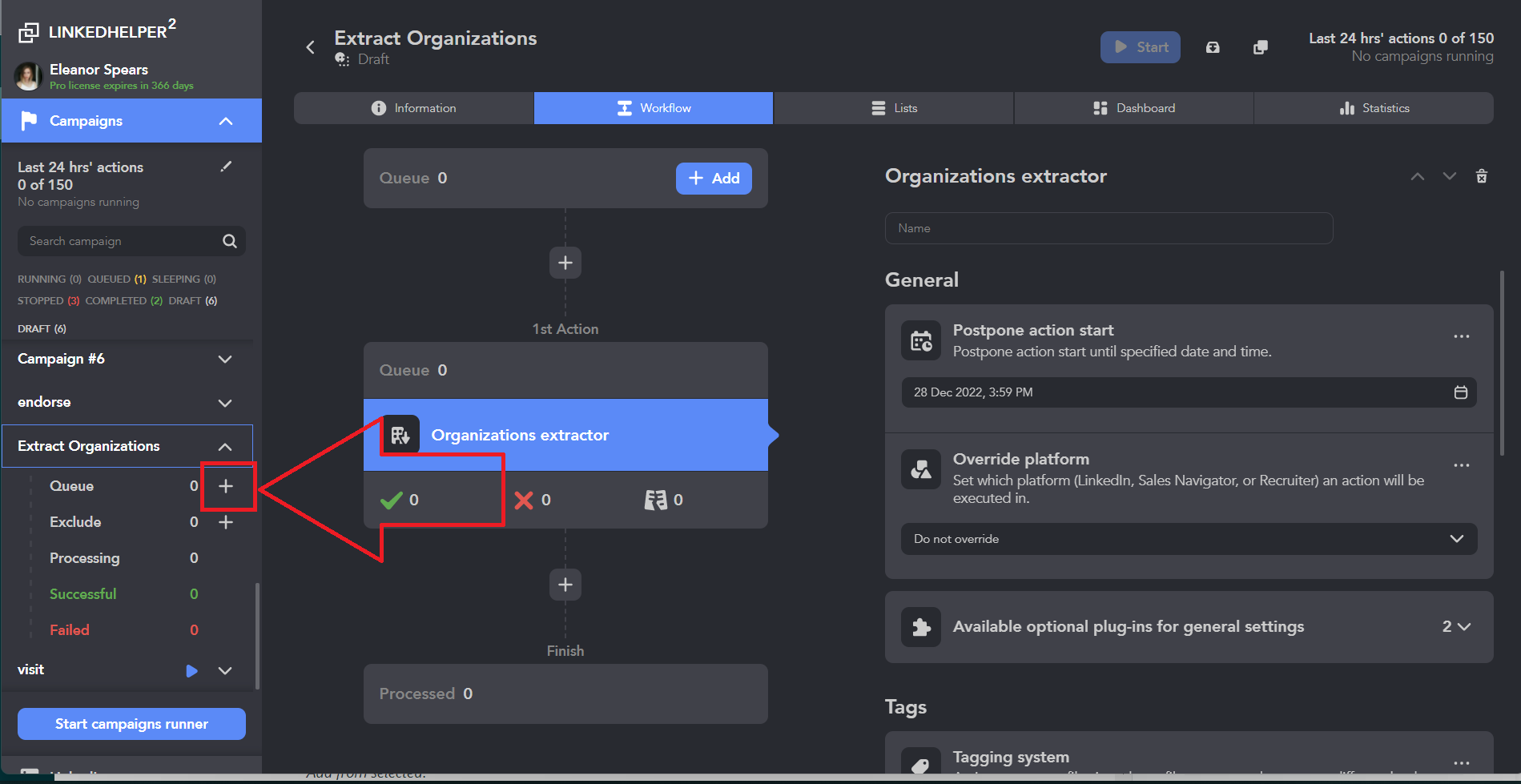 Select the Lists (1) option, choose the needed campaign (2), and sub-list (3) of desired contacts. Click Add from selected: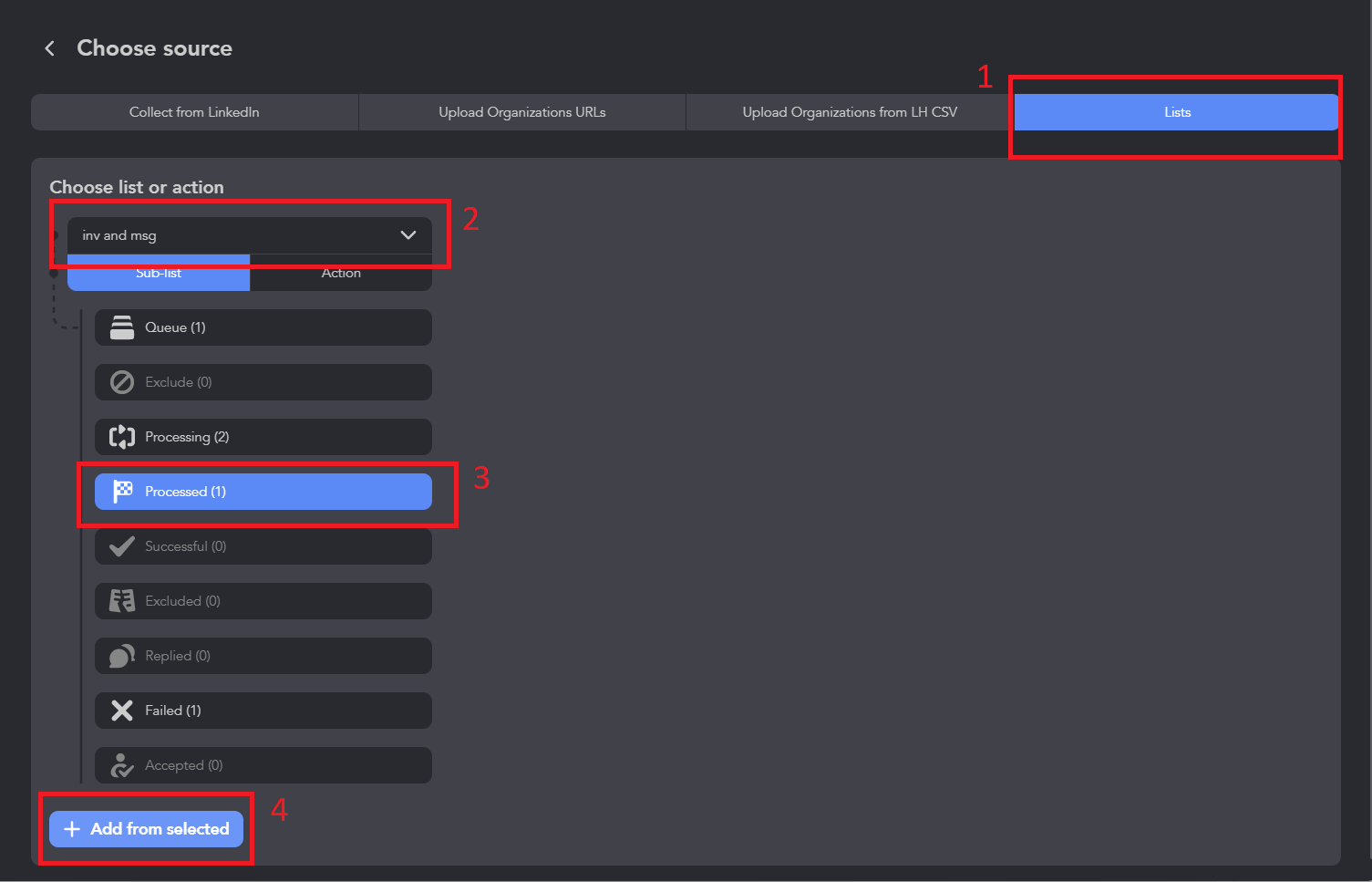 Confirm the converting process by clicking Yes:
See the results in the Queue list: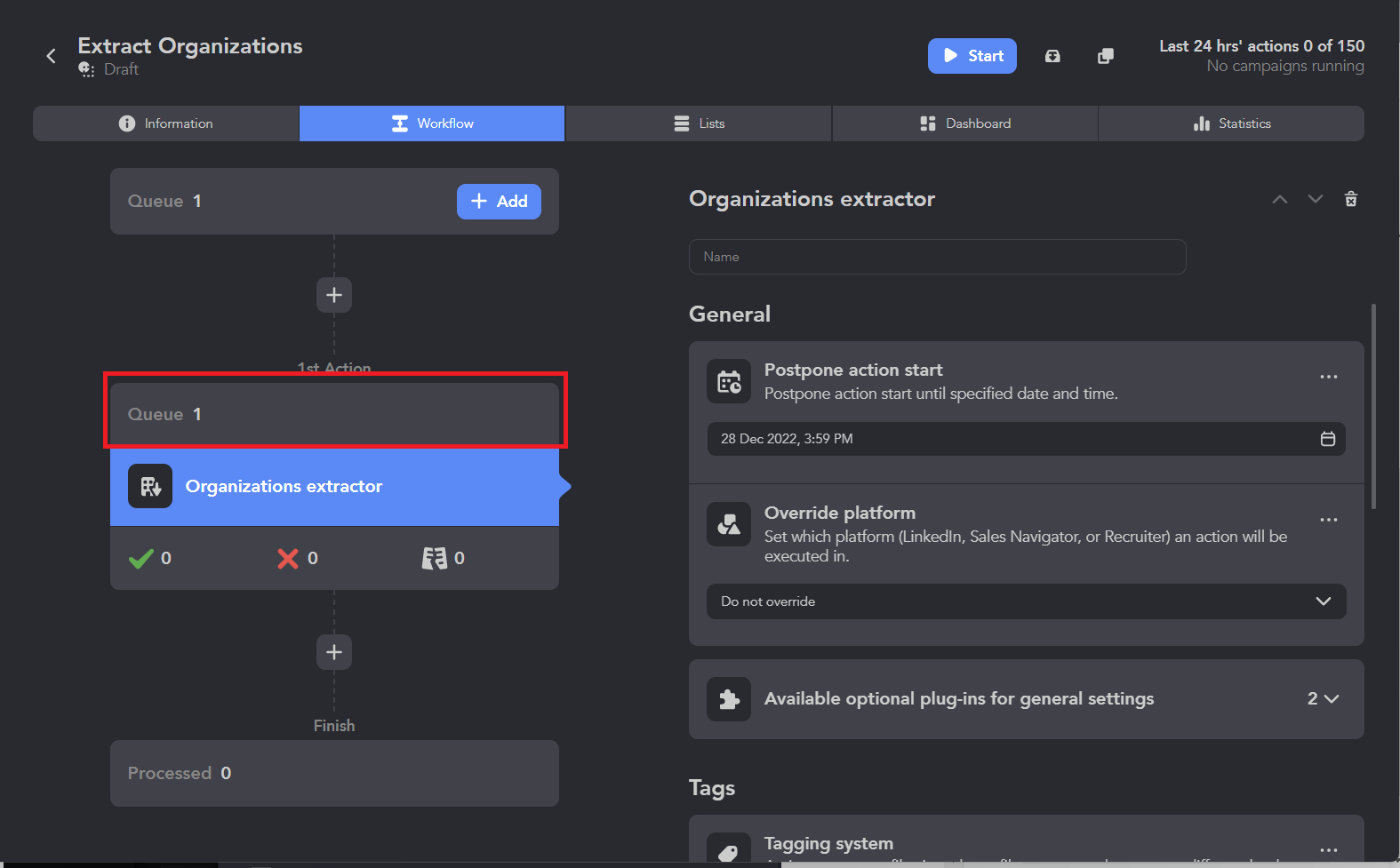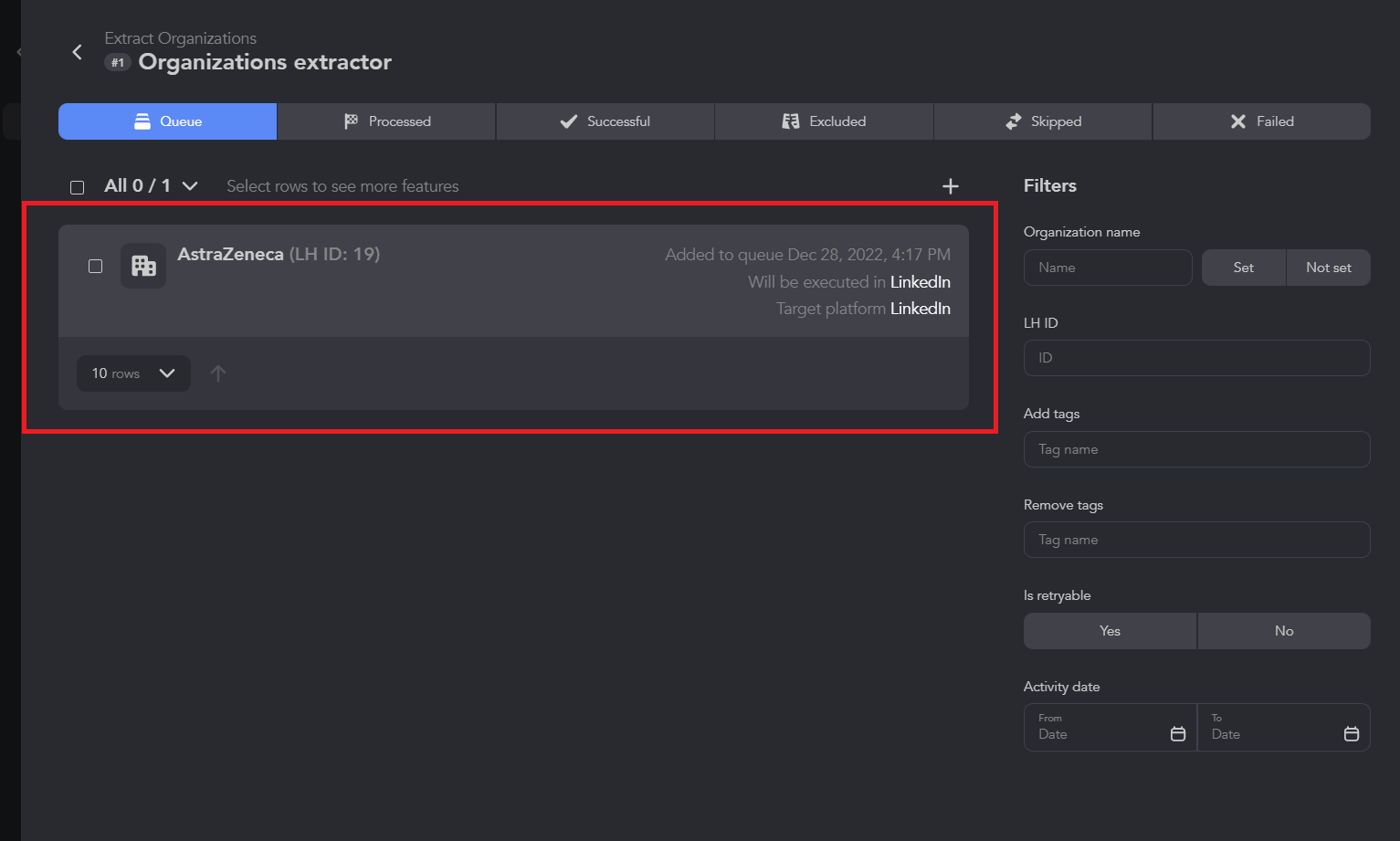 Note: numbers for contacts and organizations can be different because contacts may have the same organization mentioned as a place of work and Linked Helper 2 doesn't collect duplicates within one campaign.
3. Review action settings and collected organizations.
You can check the collected organizations in the Queue list. There you can exclude some organizations if you for some reason do not want to extract information about them - How to exclude contacts from a campaign in LH 2?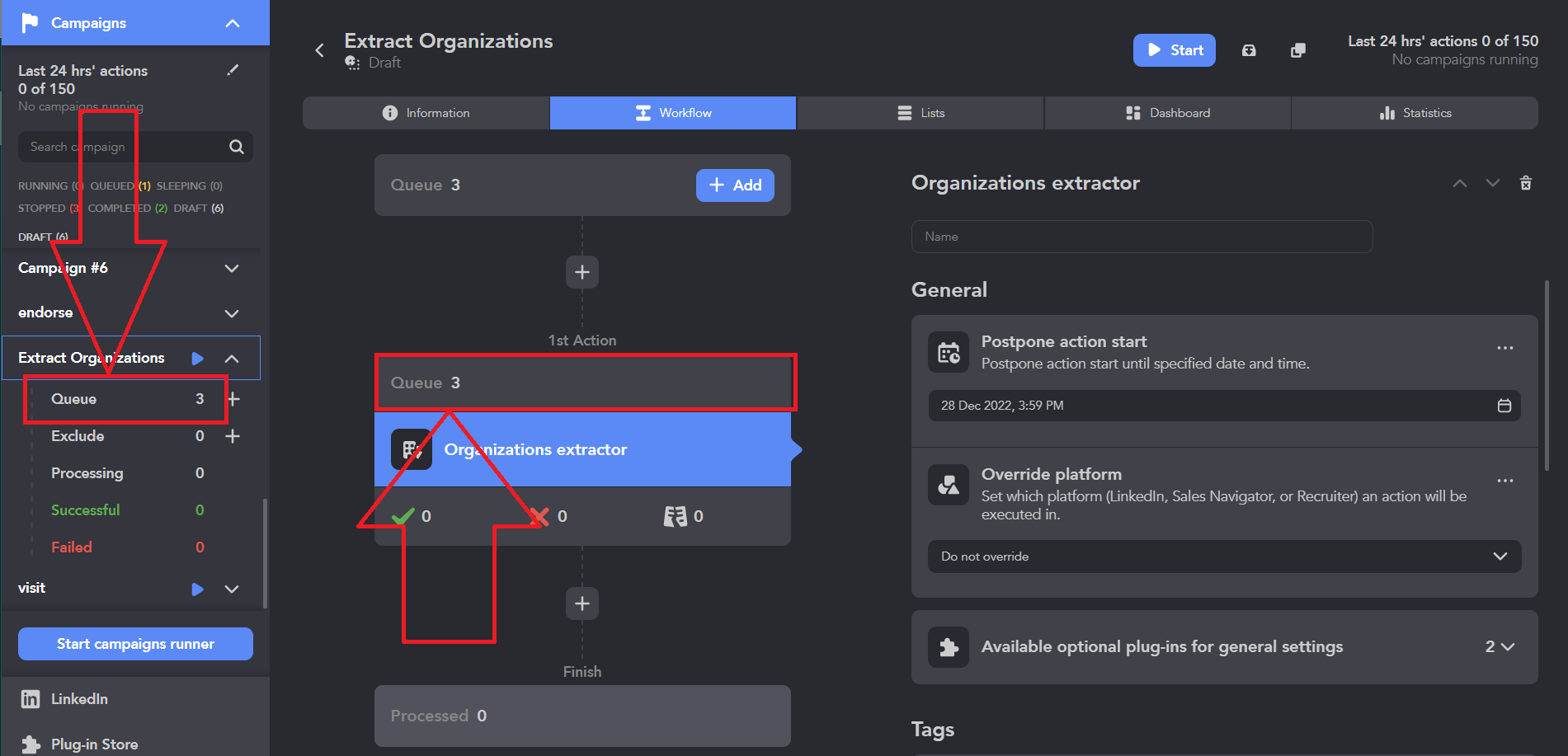 Adjust settings for Bunch size, Timeout between bunches, and Delay settings according to your needs for every action of your campaign.
5. Start the campaign.
After you set up everything according to your needs, you can start your campaign by clicking the Start button.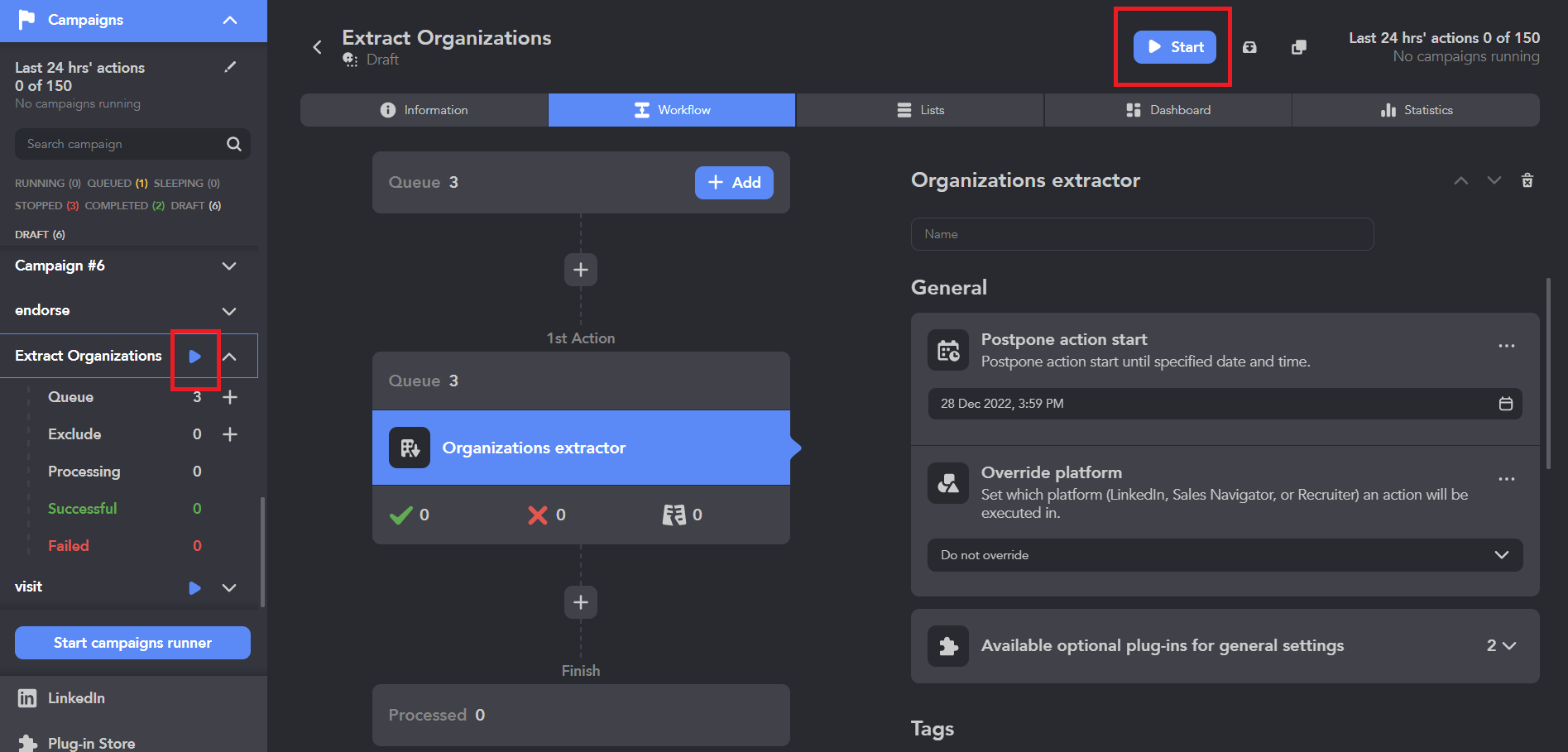 You can export information for successfully processed contacts as a CSV file.
Open the Successful list for the needed action: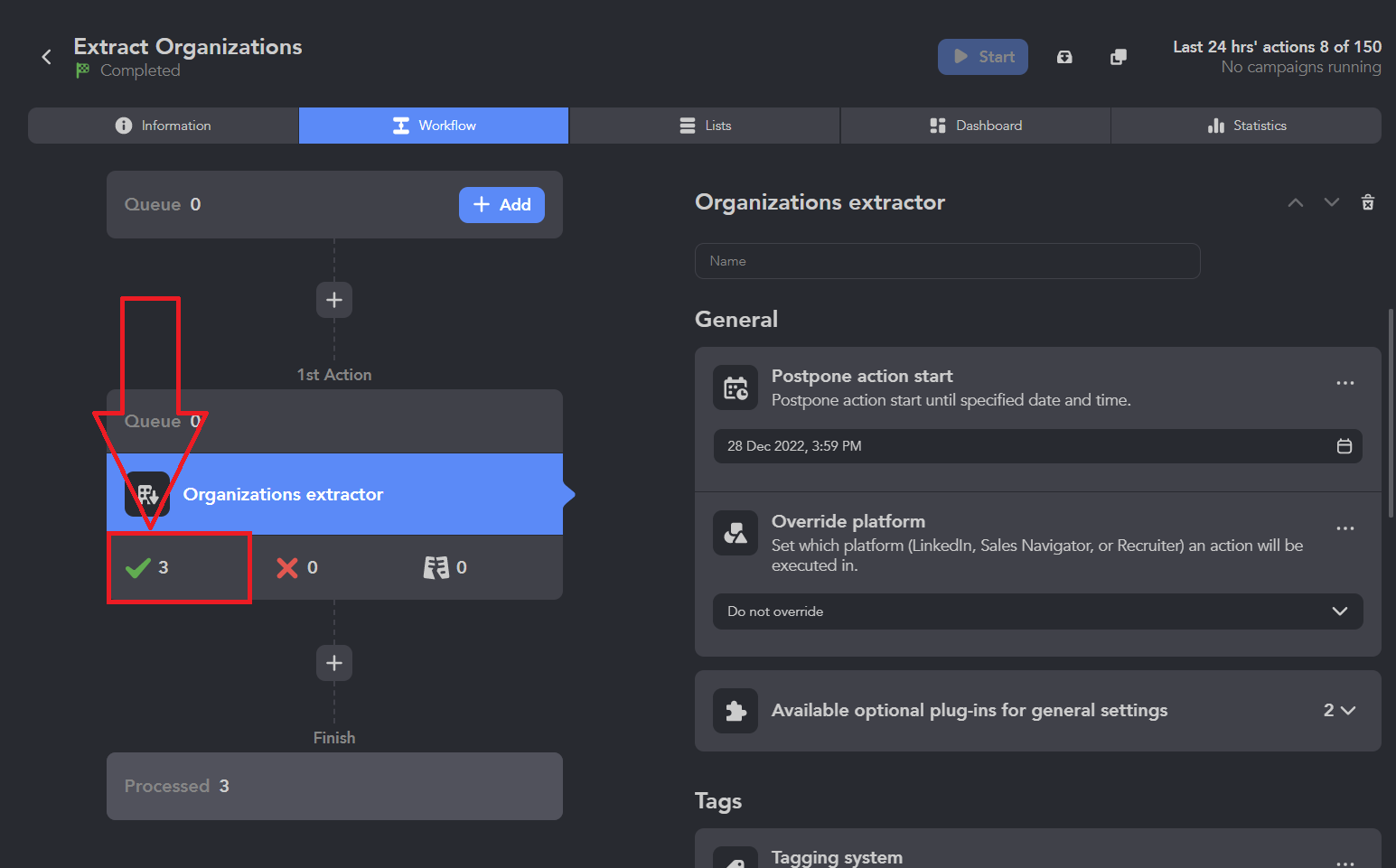 Click Select all and Download: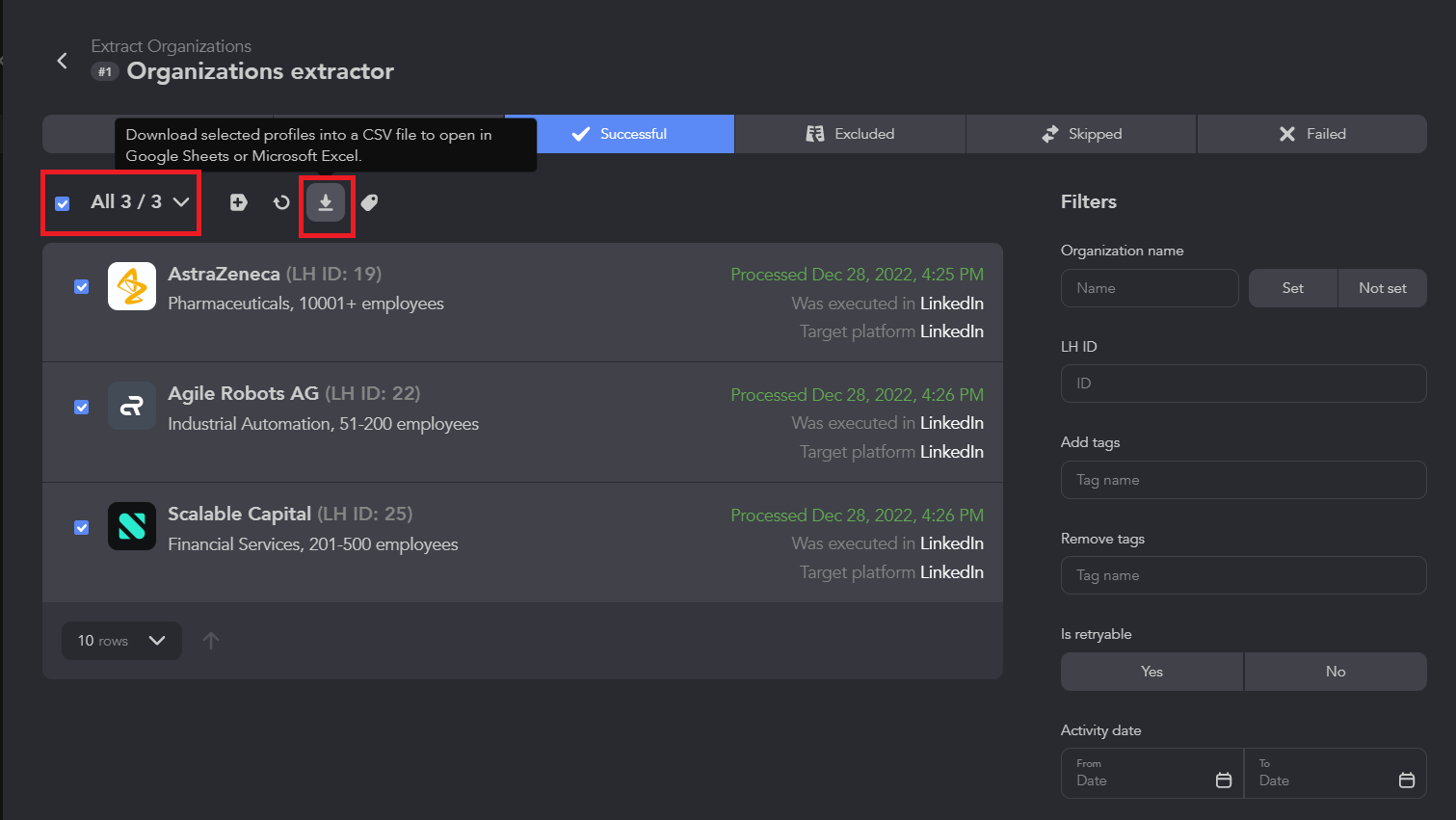 Choose the needed delimiters and hit the Download button: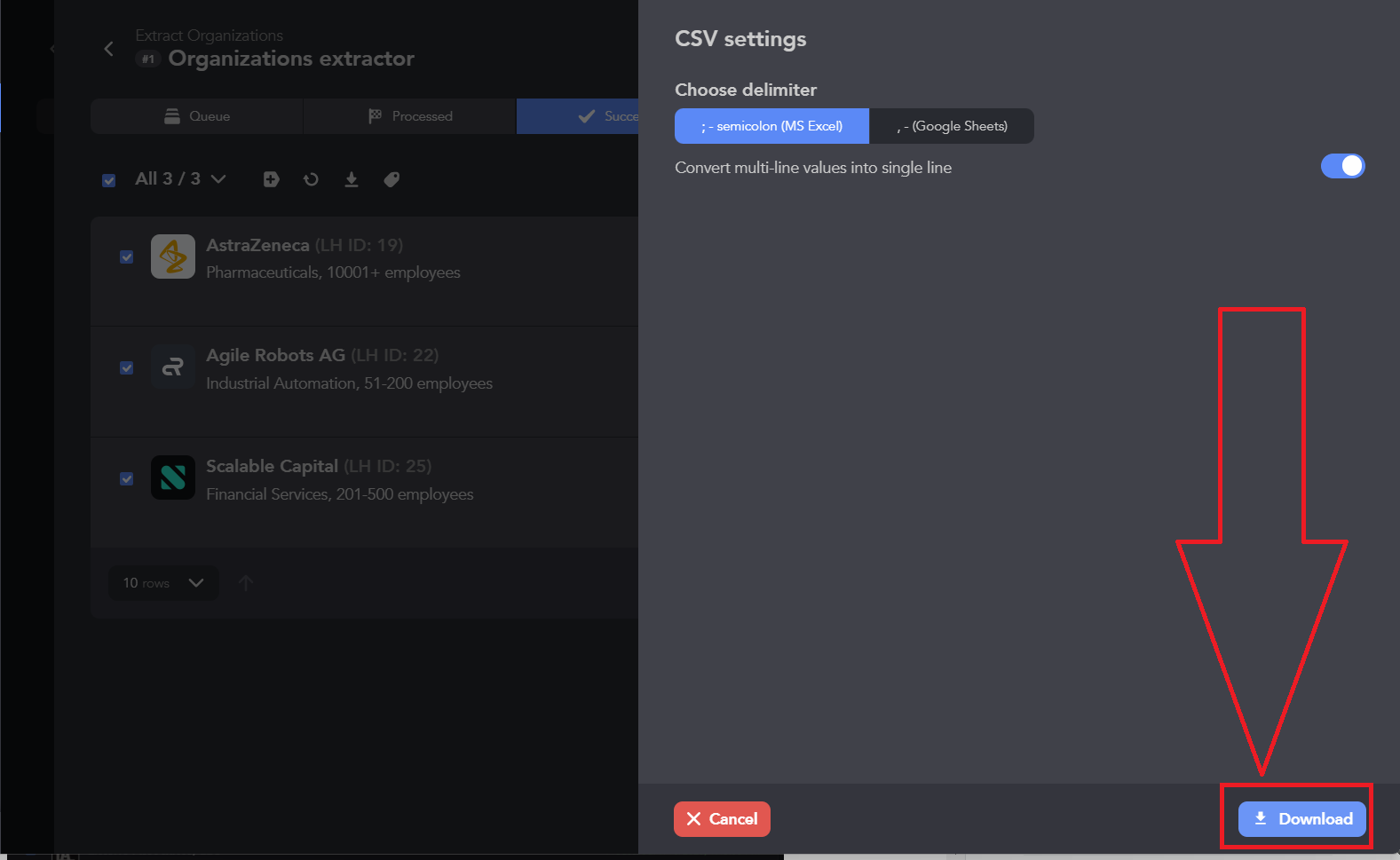 Unfortunately, MS Excel doesn't support CSV files in the same way as .xslx files. But I still able to open any CSV file with MS Excel -How to Import CSV file into MS Excel?
You can try the software for free during 14 days - download it and activate a free trial.
Official website Our blog YouTube Facebook Instagram WhatsApp Email: info@linkedhelper.com