Main info
With Linked Helper you can set up a funnel of actions and process profiles through it. "Visit & Extract profiles" is one of Linked Helper's actions that can be added to your workflow. "Visit & Extract profiles" action can work with your 1st, as well as 2nd and 3rd-degree connections.
LinkedIn allows you to download a CSV file with information about your 1st-degree connections. However, the file does not contain the profile's email and phone numbers. But as long as such information is available on your LinkedIn 1st-degree connection profile page, it can be scraped by Linked Helper 2.
This action helps marketers to scrape information about competitors and potential clients.
Note: to avoid issues with LinkedIn, this Action scrapes profile Contact info only if the cached data is older than 14 days.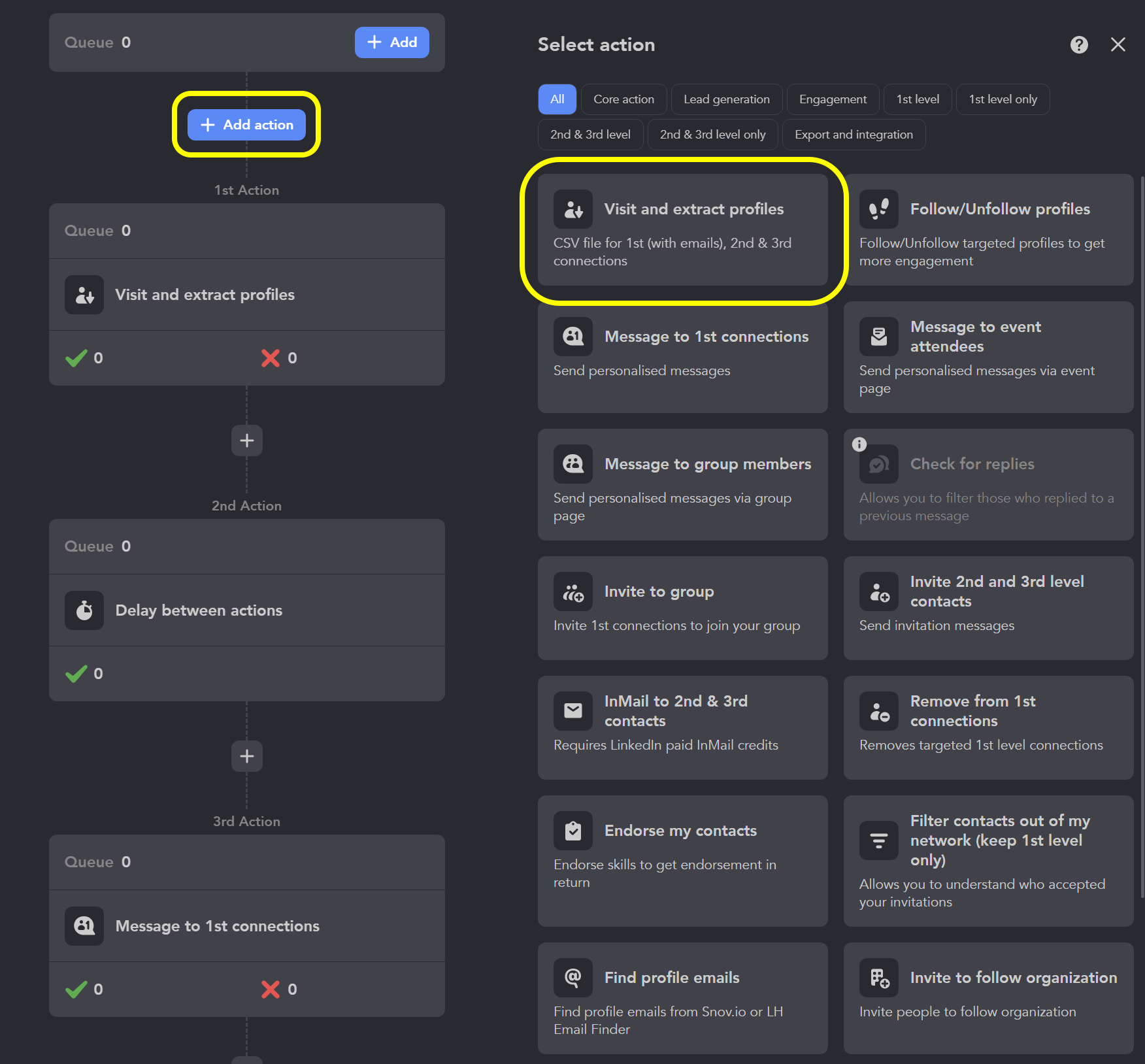 General tab
By default, only a couple of options are available yet it is possible to add extra functionality any time via plugin installation: Plugin Store.
Advanced settings tab
Here you can:
All profiles from the "Successful" sub-list are moved to the next action queue (if there is one). You can download profiles after visiting them.
Enhance this action with:
You can try the software for free during 14 days - download it and activate a free trial.
Official website Our blog YouTube Facebook Instagram WhatsApp Email: info@linkedhelper.com