Main info
With Linked Helper you can set up a funnel of actions and process profiles through it. "Profiles Auto-Follower" is one of Linked Helper's actions that can be added to your workflow. This Action is designed for sellers and marketers who want to warm-up their leads before reaching out to them.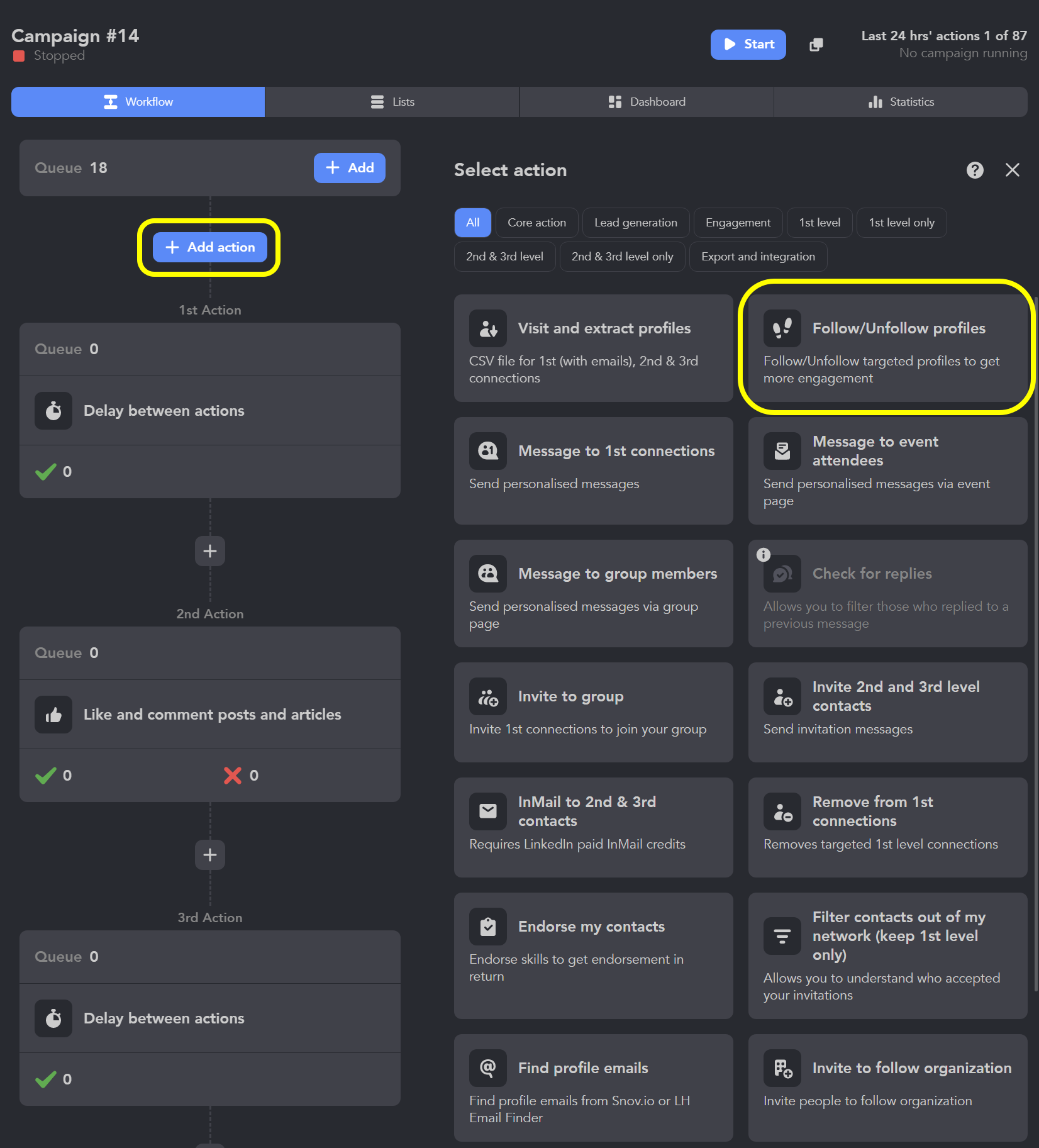 Following someone on LinkedIn allows you to see the person's posts and articles on your homepage without being connected to them.
Another positive effect is that the person you started to follow will receive a notification about that. This can be used to draw a person's attention to your profile before sending an invite in order to increase the chance of invite being accepted.
Note:
you already follow your 1st-degree connections by default, so there is no sense in processing your 1st degree connections in this Action unless you want to unfollow them;
if profile cannot be followed, Linked Helper will put it into the 'Skipped' list and then to the next action.
General tab
In General tab, it is possible to switch the mode to "Follow" or "Unfollow" profiles:

Enhance this action with:
You can try the software for free during 14 days - download it and activate a free trial.
Official website Our blog YouTube Facebook Instagram WhatsApp Email: info@linkedhelper.com