Main info
With Linked Helper you can set up a funnel of actions and process profiles through it. "Remove from 1st connections" is one of Linked Helper's actions that can be added to your workflow.
After being a member of LinkedIn for a while, you might find yourself in the situation when you want to remove a certain group of your 1st level contacts: it could be that you wish to keep only relevant connections from your current field of work, maybe the 30 000 1st-degree connections limit is reached (Network Size Limit), or you change the job and simply do not want to be connected with some of them any longer. Quite a common situation for sellers who change their industry.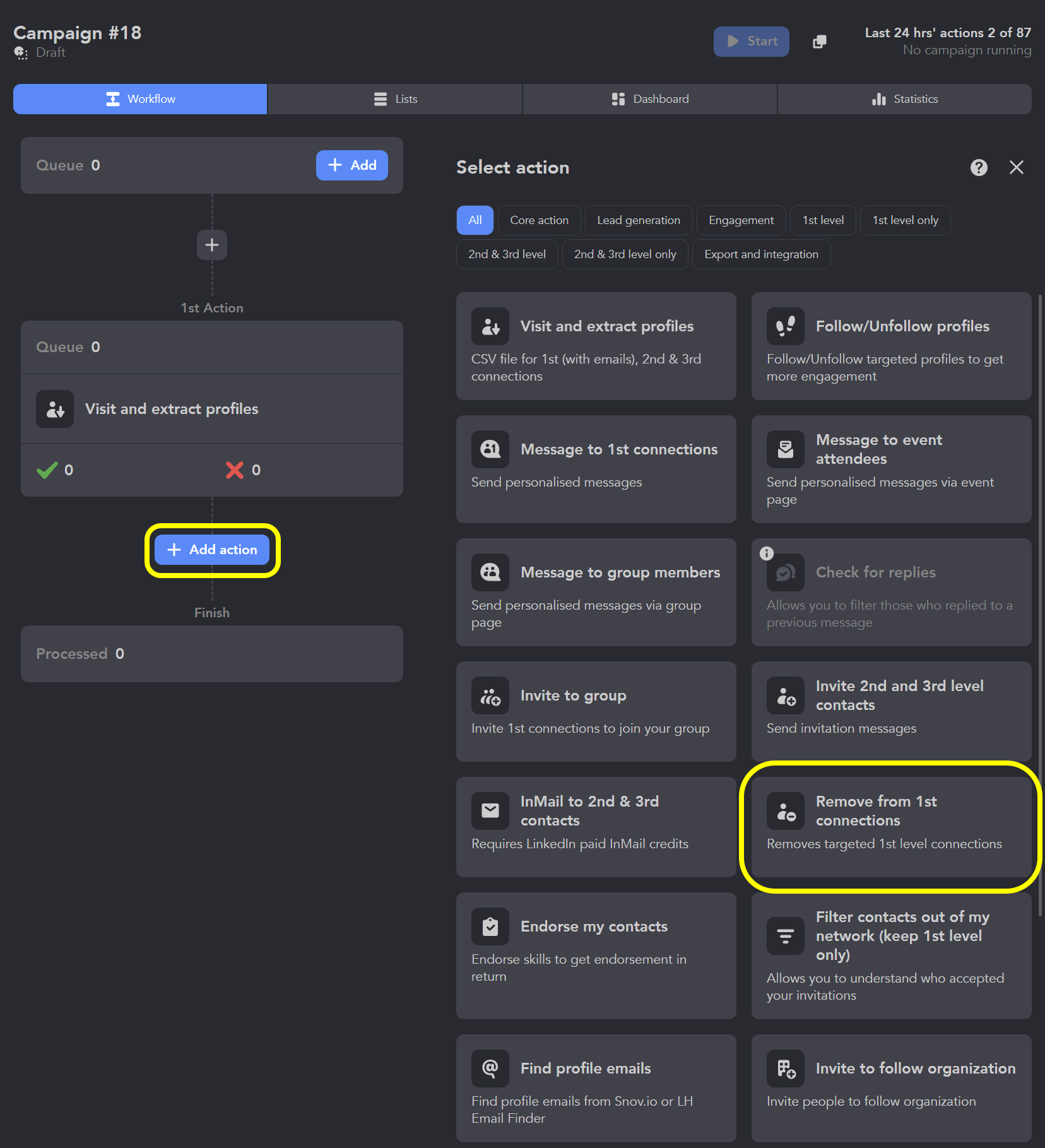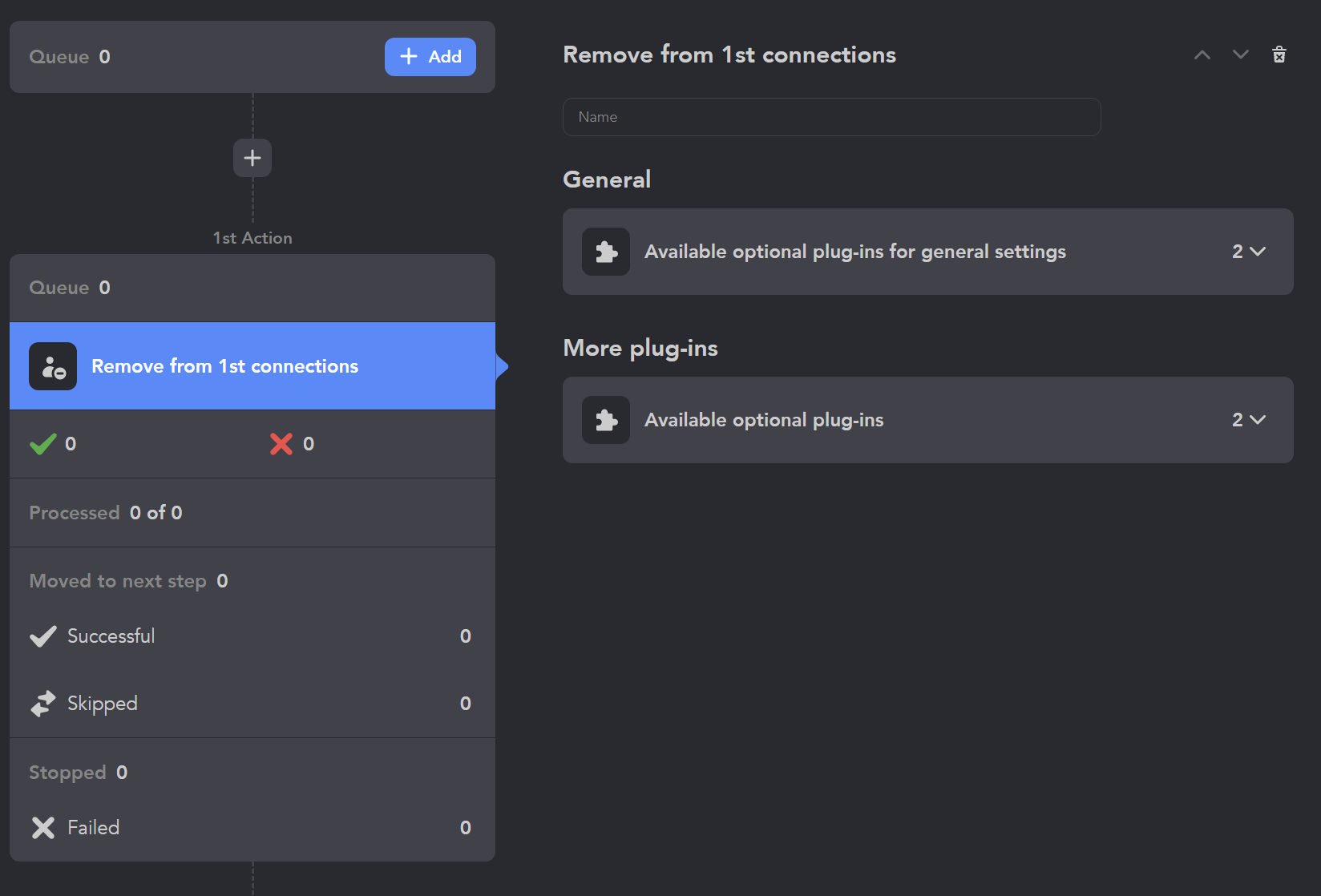 There are no special settings for this Action, but you can always enhance it with available plugins.
Enhance this action with:
You can try the software for free during 14 days - download it and activate a free trial.
Official website Our blog YouTube Facebook Instagram WhatsApp Email: info@linkedhelper.com