Main info
It is possible to invite your 1st-degree connections to follow a company page in LinkedIn. For marketers, this is a great feature as it increases the brand awareness.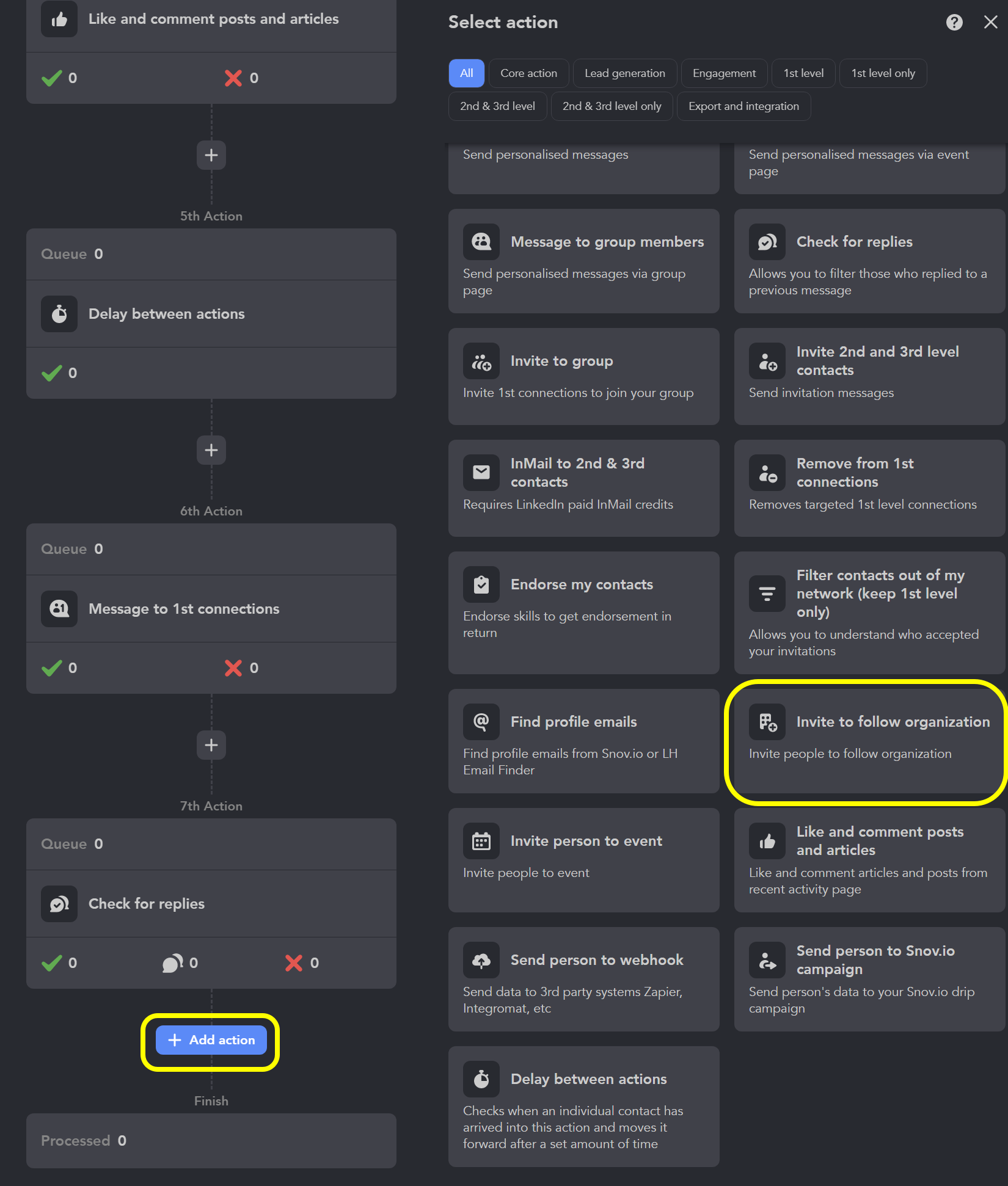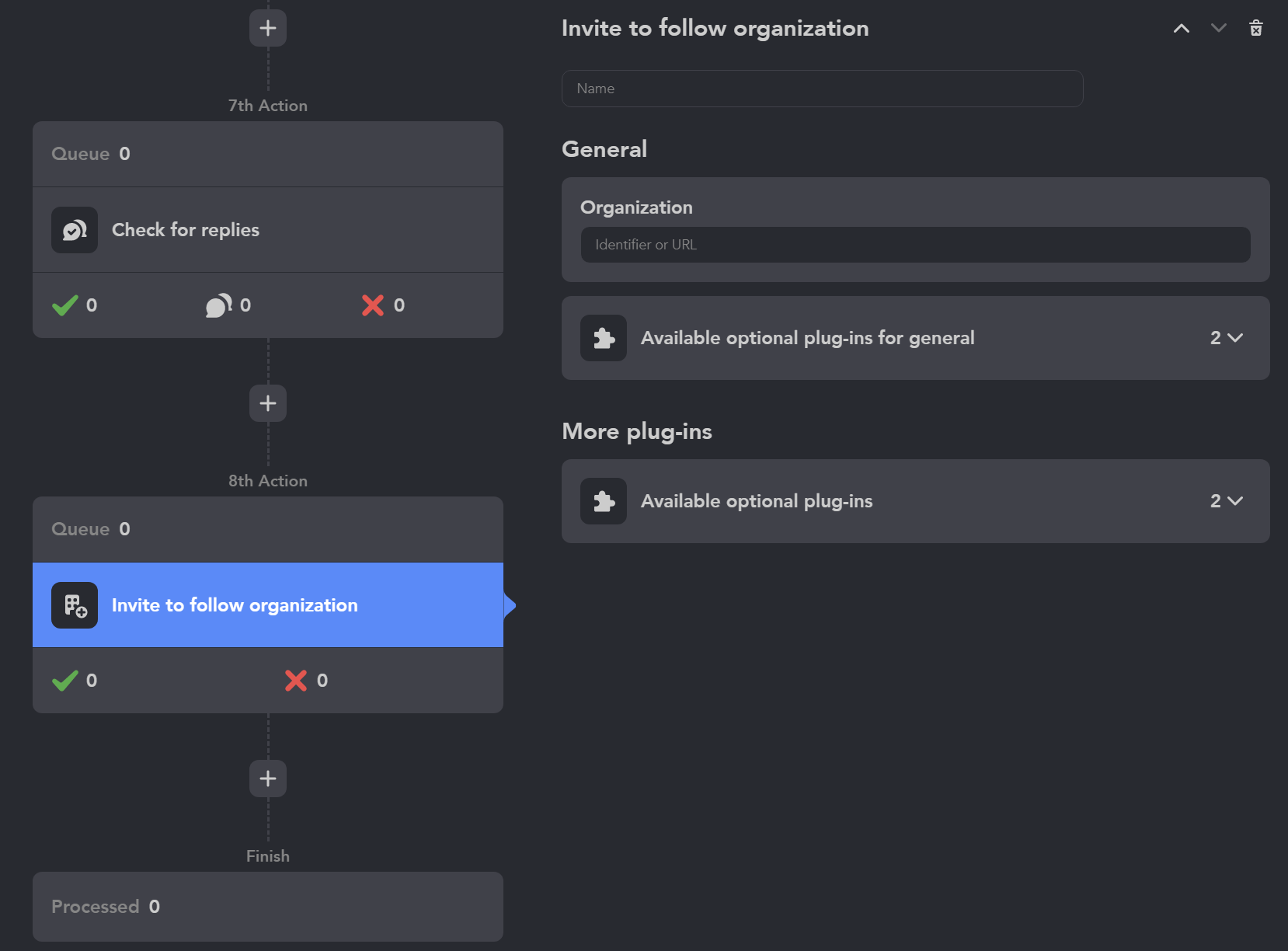 Note: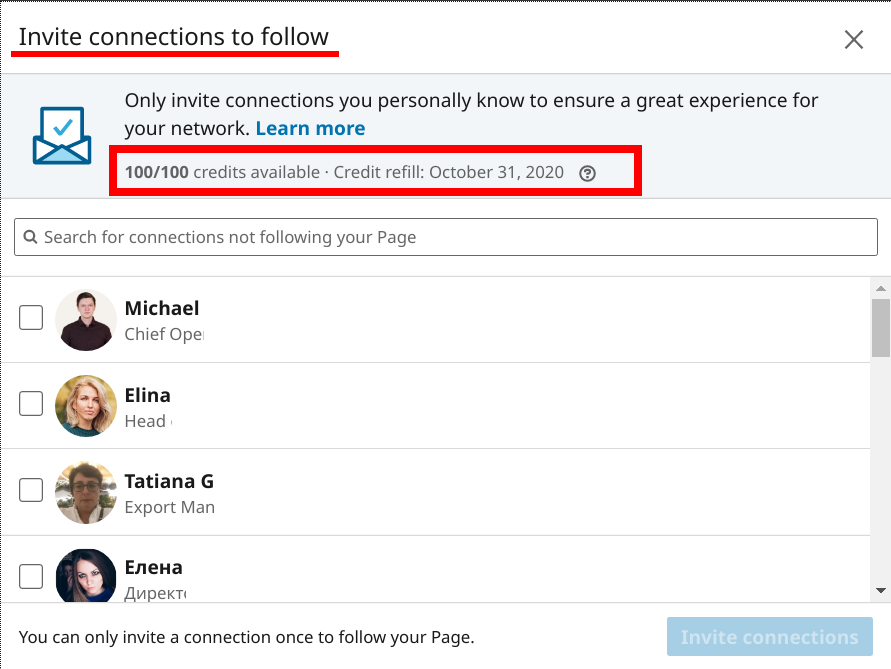 Keep in mind that in order to be able to invite contacts to follow the organization you're an admin of, its page should be filled in with basic information, so that the "Invite connections" button in the "Admin Tools" panel becomes active.
You will not be able to invite connections to follow your page if the "Invite connections" button is inactivated:

General tab
In the "General" tab of the action, you should enter your organization identifier or URL in the respective filed. Let`s take the LinkedIn company page as an example.

Enhance this action with:
You can try the software for free during 14 days - download it and activate a free trial.
Official website Our blog YouTube Facebook Instagram WhatsApp Email: info@linkedhelper.com