Main info
With Linked Helper you can set up a funnel of Actions and process profiles through it. With the help of this Action, you can send an invitation (either with a message or without it) to your 2nd and 3d level contacts to join your network. This is a helpful Action for sellers, marketers, and recruiters as well since once invitation is accepted, you can send unlimited amount of messages to the profile.
Note:
You can add "Invite 2nd and 3rd level contacts" to your campaign if you click '+Add action' button in the Workflow tab: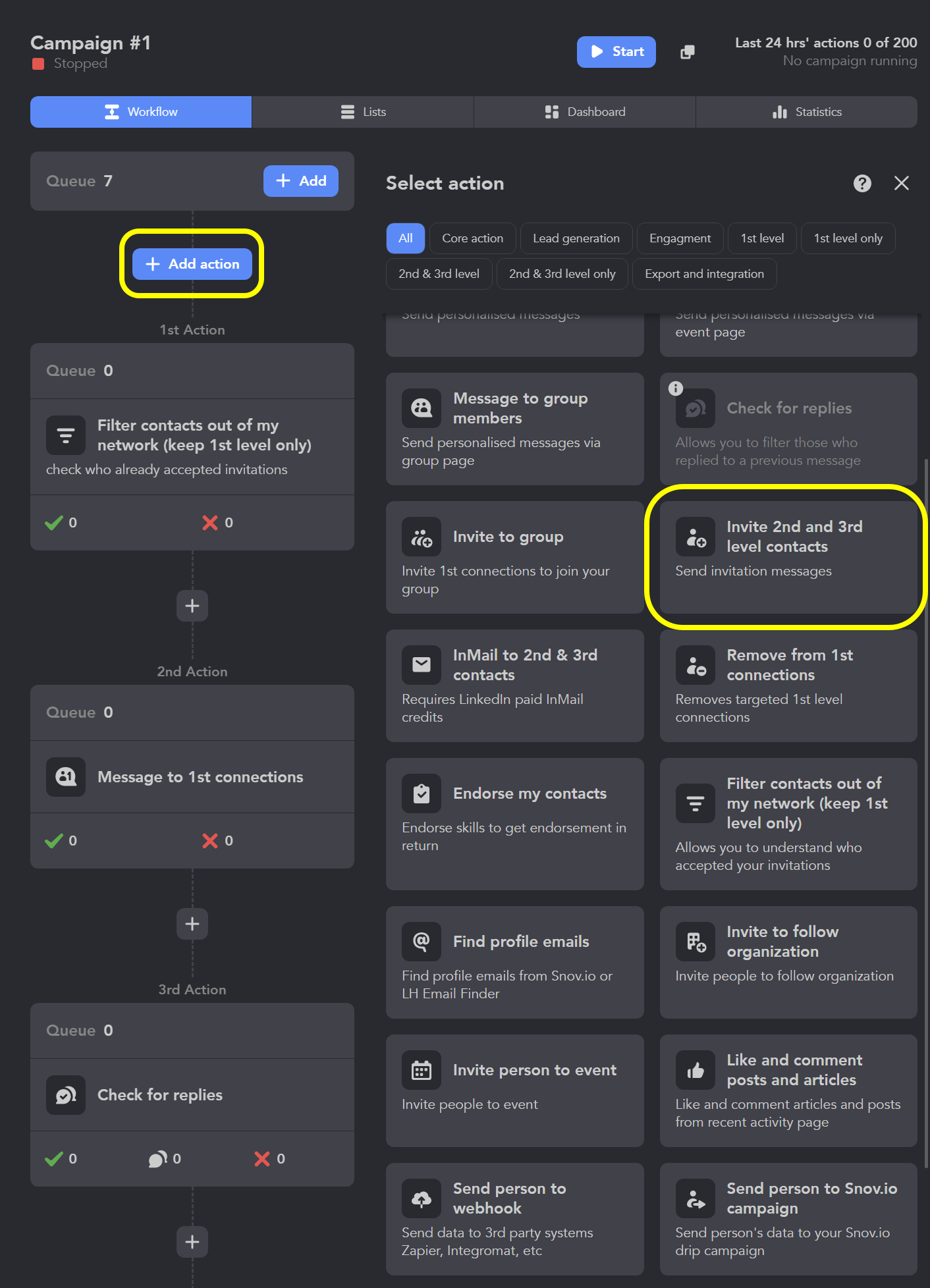 By default, only a couple of options are available yet it is possible to add extra functionality any time via plugin installation: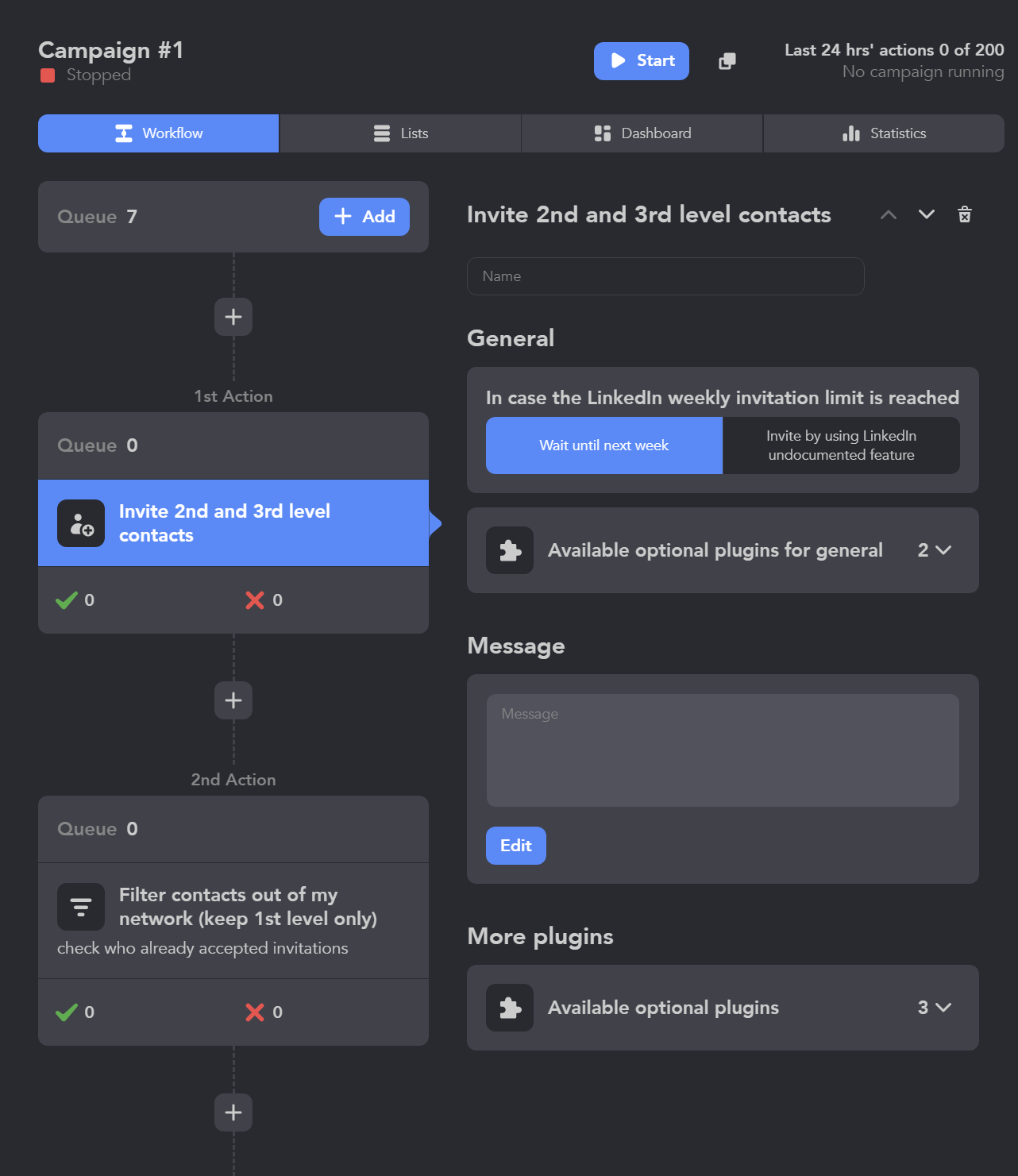 General tab
Here you can enable a hack that allows you to overcome LinkedIn weekly invitation limit (may not work on some LinkedIn accounts - check on a free trial first) - Is there a life after LinkedIn weekly invitation limit?

Message tab
In the Message tab, you can set up a message template itself. Please, note that the invitation message is not mandatory and you can leave it black, so the profiles will be invited without any note:

You can customize your template using custom variables, personalized images, or IF THEN ELSE clauses. For that, you need to enable these plugins:
Here is the article that can help you:
Enhance this action with:
You can try the software for free during 14 days - download it and activate a free trial.
Official website Our blog YouTube Facebook Instagram WhatsApp Email: info@linkedhelper.com