Main info
There are a lot of companies and school pages in LinkedIn. Their data can be at hand for marketers for market analysis. With Linked Helper it is possible to scrape the information from such organizations via Organizations extractor Action. This action also can help you to get emails of your 2nd or 3rd connections. You can find more info in this article.
Unlike any other Action, it is not available in a Campaign by default. Organizations extractor can be only used in its separate campaign for Organizations after its plugin is enabled.
To enable it please:
Navigate to the Plugin Store menu.
Find Inbox plugin and click Install button:
Once plugin is installed, Organizations extractor option appears in the list of Campaigns:
By default, this action doesn't have any extra settings, but you can always install available plugins for this Action from a Plugin store: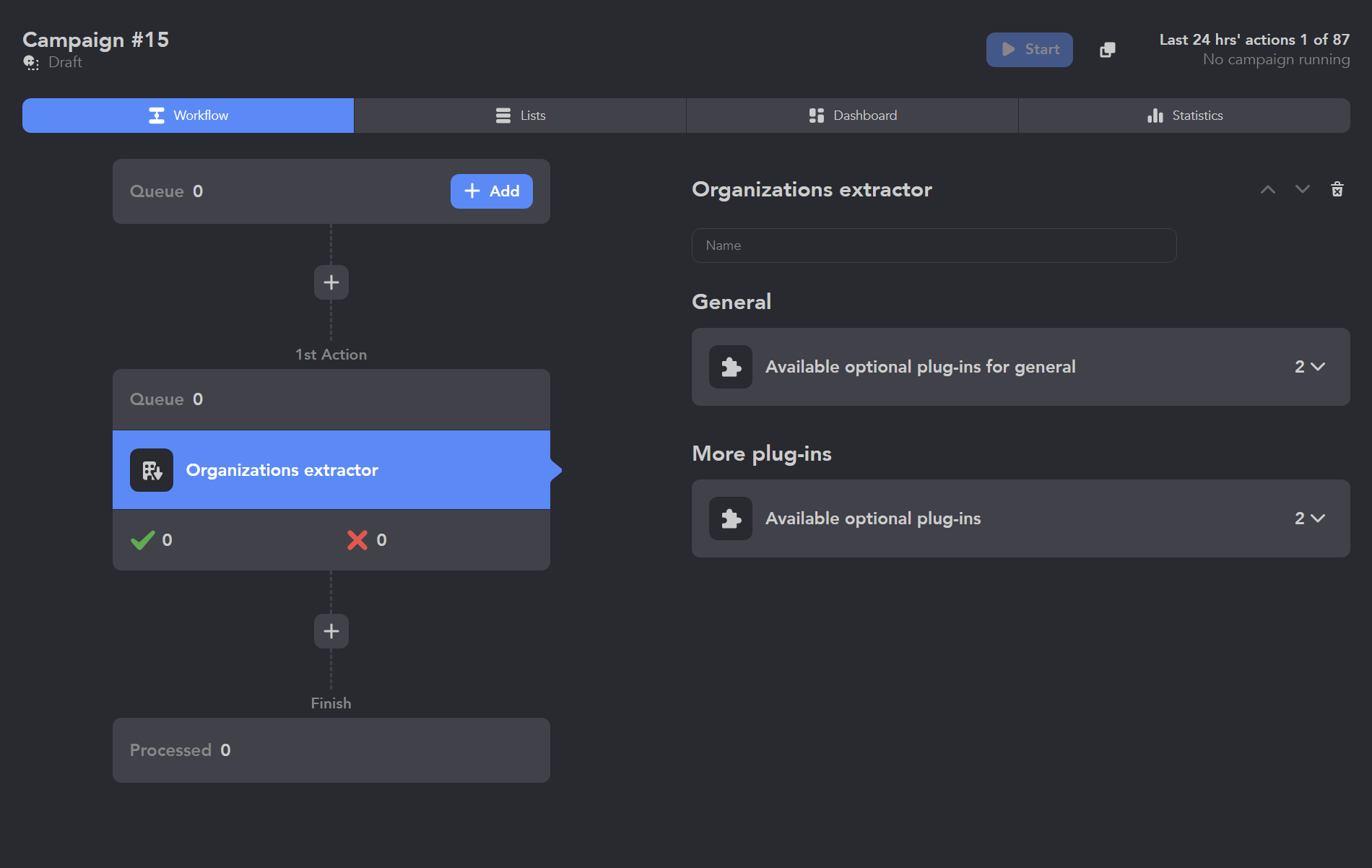 Note: Visit & Extract profiles Action also has an option of extracting organizations for which profiles are working, so you can avoid setting up a separate campaign unless needed: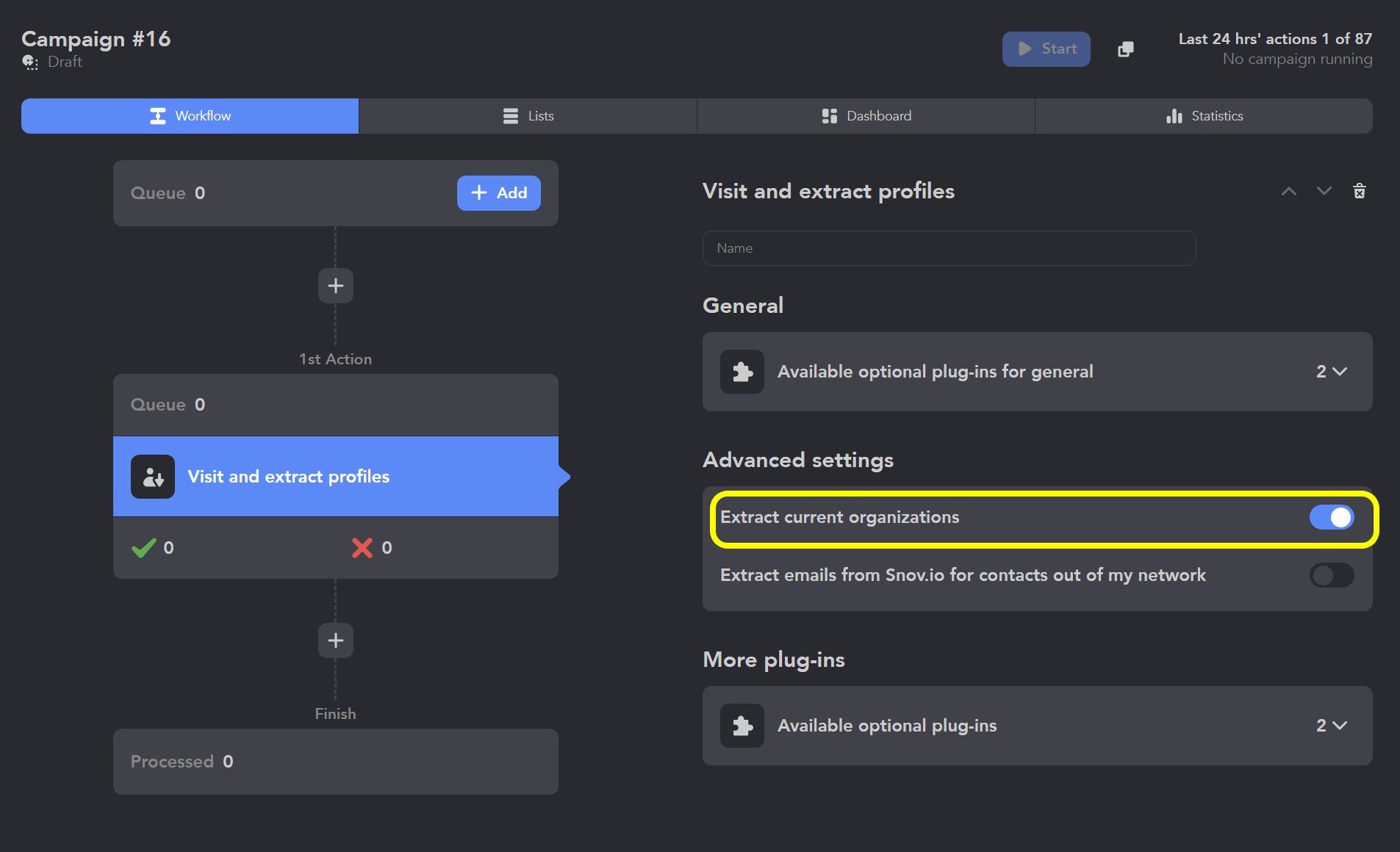 Enhance this action with:
___________________________________________________________________________________
You can try the software for free during 14 days - download it and activate a free trial.
Official website Our blog YouTube Facebook Instagram WhatsApp Email: info@linkedhelper.com