Main info
The LinkedIn Events feature provides members with an easy way to create and join professional Events that interest them, such as meetups, online workshops, seminars, and more. LinkedIn members can use the feature to find and join communities, grow their business, network with others, and learn new skills.
LinkedIn allows you to invite up to 1000 1st-degree connections to an event per week.
Linked Helper 2 can help you to automatically invite your 1st-degree connections via this native LinkedIn functionality to attend a LinkedIn event you're also attending. This is very handy feature for marketers.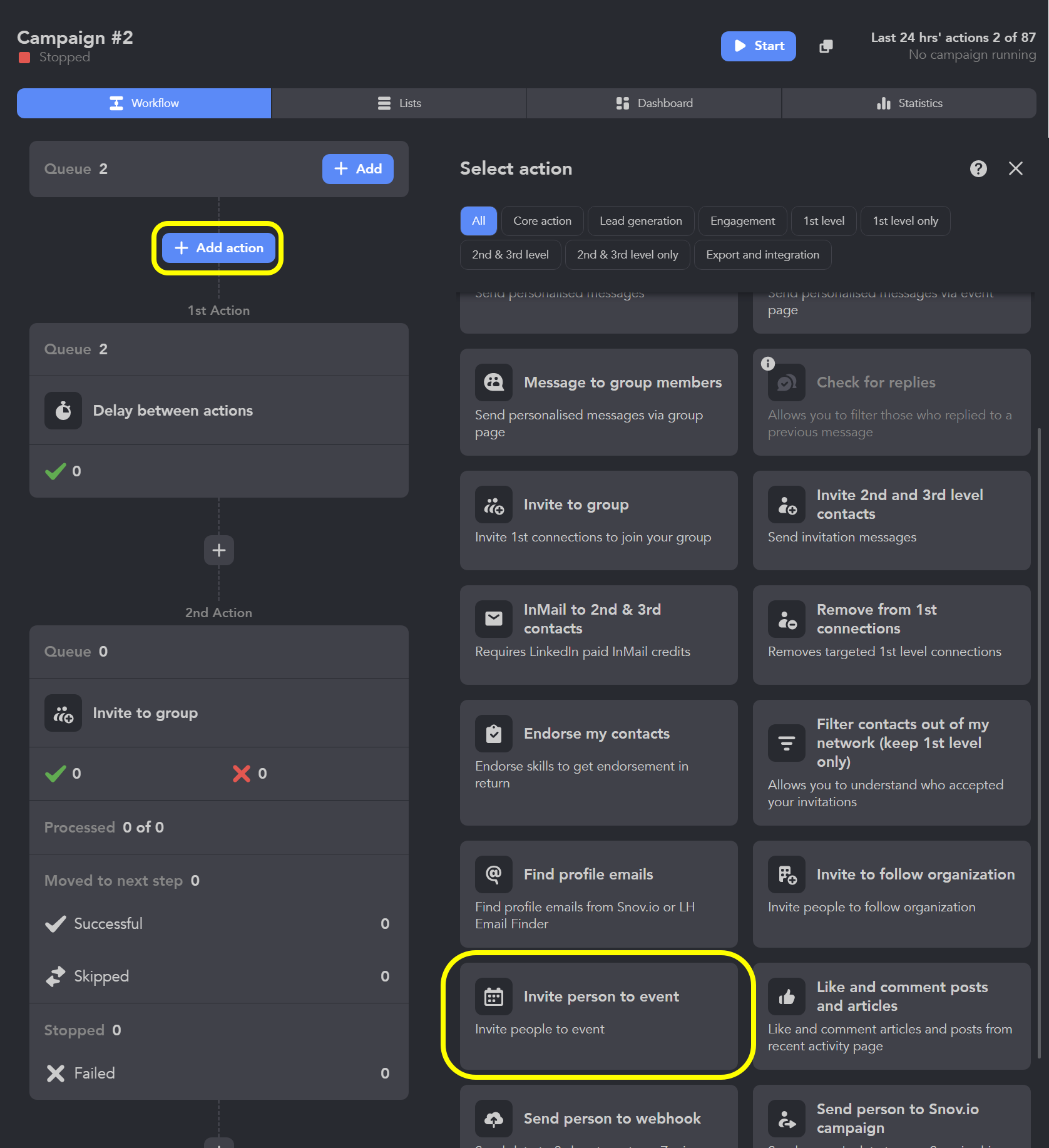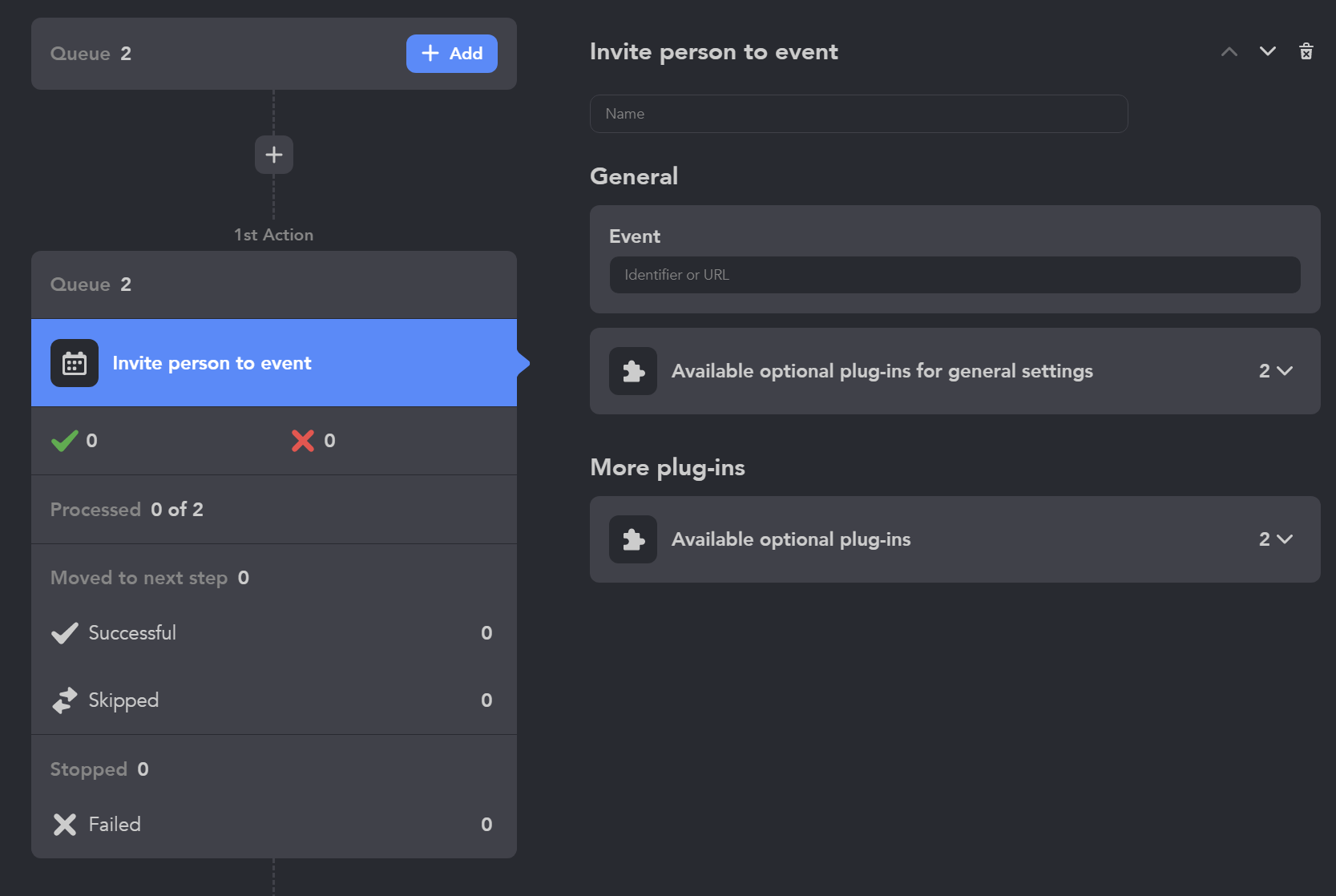 Keep in mind that you won't be able to invite your connections to attend an event if:
The event was already completed
You are not the organizer of the event and the event is private.

In order to be able to invite connections to attend an event while being an attendee the event has to be public. The event visibility cant be changed once the event is created: Visibility and Privacy settings for LinkedIn events
General
In the "General" tab of the action, you should enter your event identifier or URL in the respective field. Let`s take the LinkedIn event page as an example.

URLs:
Identifiers (basically, part of the link after https://www.linkedin.com/event/)

6718864552915697664 - Base ID. That ID will be displayed if you'll open the event page from the LinkedIn search page.
productmanagementlivechatbylink6718864552915697664 - ID with the name of the event. That ID will be displayed if you'll open the event page through the "Events" section of your "Home" page.
If the contacts that you are trying to invite don't have their first and last name scraped (i.e. they were uploaded from the external source), then Linked Helper 2 will first visit such contacts' profile pages to scrape all available data before inviting a contact to the Event.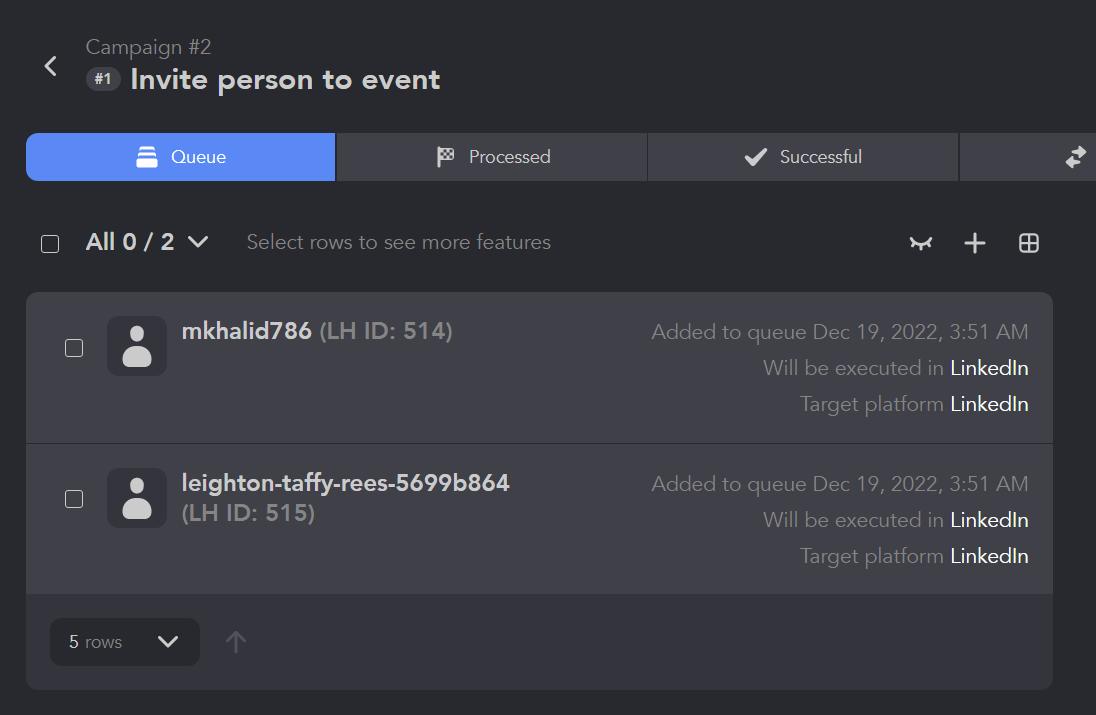 Enhance this action with:
Thank you very much for your attention. We hope that these tips helped you! Here are some more useful articles from our blog:
You can try the software for free during 14 days - download it and activate a free trial.
Official website Our blog YouTube Facebook Instagram WhatsApp Email: info@linkedhelper.com