Main info
With Linked Helper you can set up a funnel of actions and process profiles through it. The program can automatically like and comment posts and articles on targeted profiles' activity pages via the respective action which can be added to your Workflow: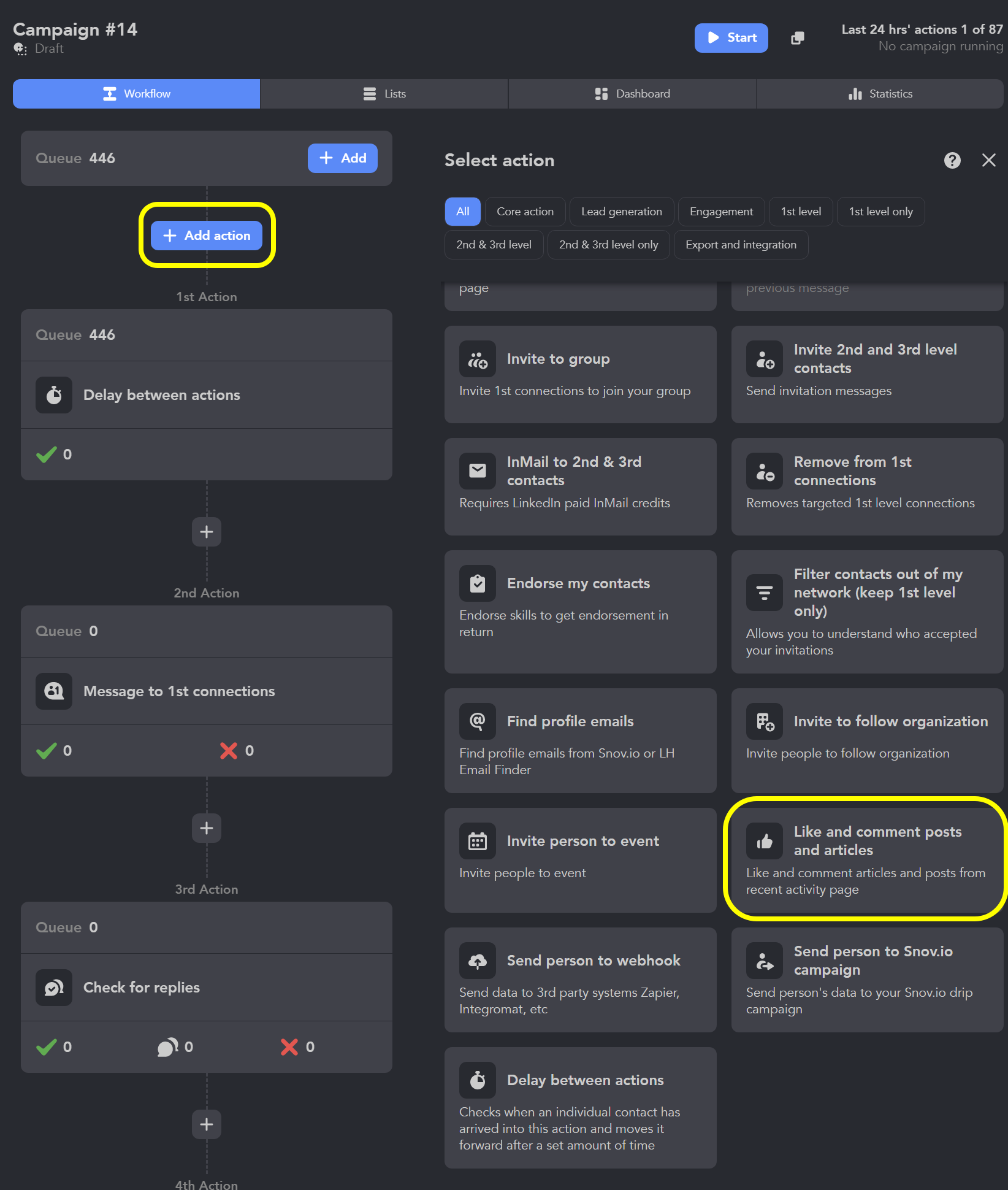 This action is a perfect fit for sellers who want to warm their leads up before inviting. By default, only a couple of settings are available, but you can extend them using plugins.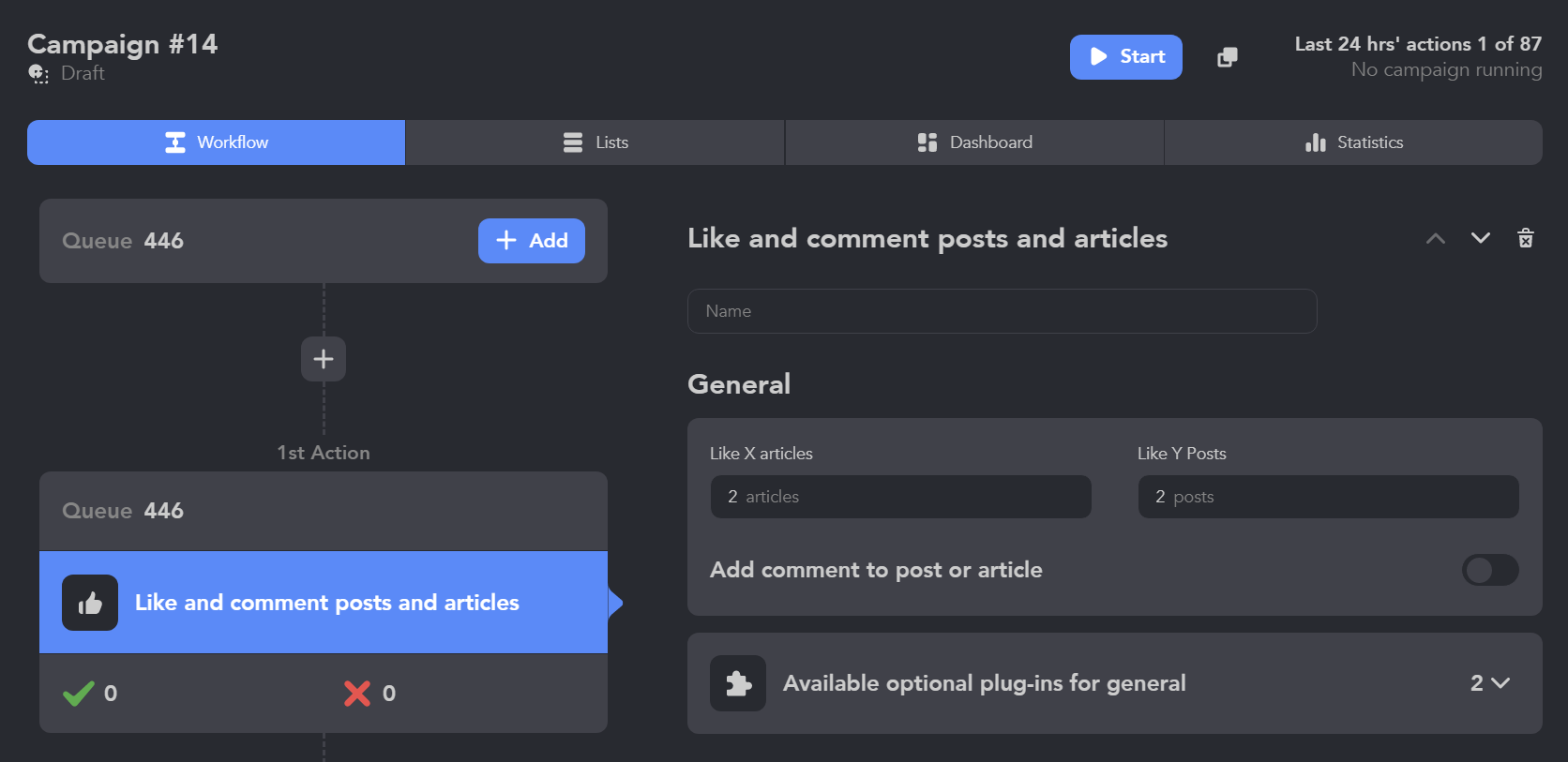 Please note that:
if the first X posts / articles have already been liked by you, then Linked Helper will like the next X posts / articles that haven't been liked yet;

Linked Helper leaves comments only after liking post or article, if you set up 0 likes for both of them, then Linked Helper won't comment anything;

if you set the action to like X posts / articles but a profile has only posts and doesn't have any articles - Linked Helper will like X posts and switch to the next profile, moving the previous one into "Skipped" list if there is an Action below; if Like and comment posts and articles Action is the last in the Workflow, profiles will be moved to the Failed list;

if there are no posts / articles to like, then Linked Helper will move the profile to the "Skipped" list and navigate to the next one from the "Queue"

.
General tab
In the General tab, it is possible to
select how many posts and articles will be liked. For example, if you set the Action to like 2 posts and 2 articles, then Linked Helper will like the first 2 posts and articles from the profile's recent activity page:
enable commenting option to add a comment to the post or article (5). The text of a comment should be added in the Comment template tab, refer to this article for more information: How to create message templates:
Enhance this action with:
___________________________________________________________________________________
Here are some articles from our blog that you may find helpful:
You can try the software for free during 14 days - download it and activate a free trial.
Official website Our blog YouTube Facebook Instagram WhatsApp Email: info@linkedhelper.com