Main info
Snov.io allows you to send a sequence of emails to many recipients. Linked Helper 2 can send your lead's info (profile's first and last name, first email address found, LinkedIn URL, industry if applicable, company and position) to Snov.io campaigns automatically, so you can not only message then in LinkedIn, but also follow-up with them via email.
Note:
this action does not search profile emails. Use Visit & Extract profiles above to get emails of your 1st-degree connections or Find Profile Emails to search emails of 2nd and 3rd-degree connections;
if a profile is sent to Snov.io campaign 'A', and then to the list 'B' which is assigned to the campaign 'A', then Linked Helper will move the profile to the Successful list yet there will no be duplicates;
at the moment, Linked Helper will send only first and last name, email, company and position.
This integration can be useful for sellers who use email as other lead generation channel - Linked Helper for Sellers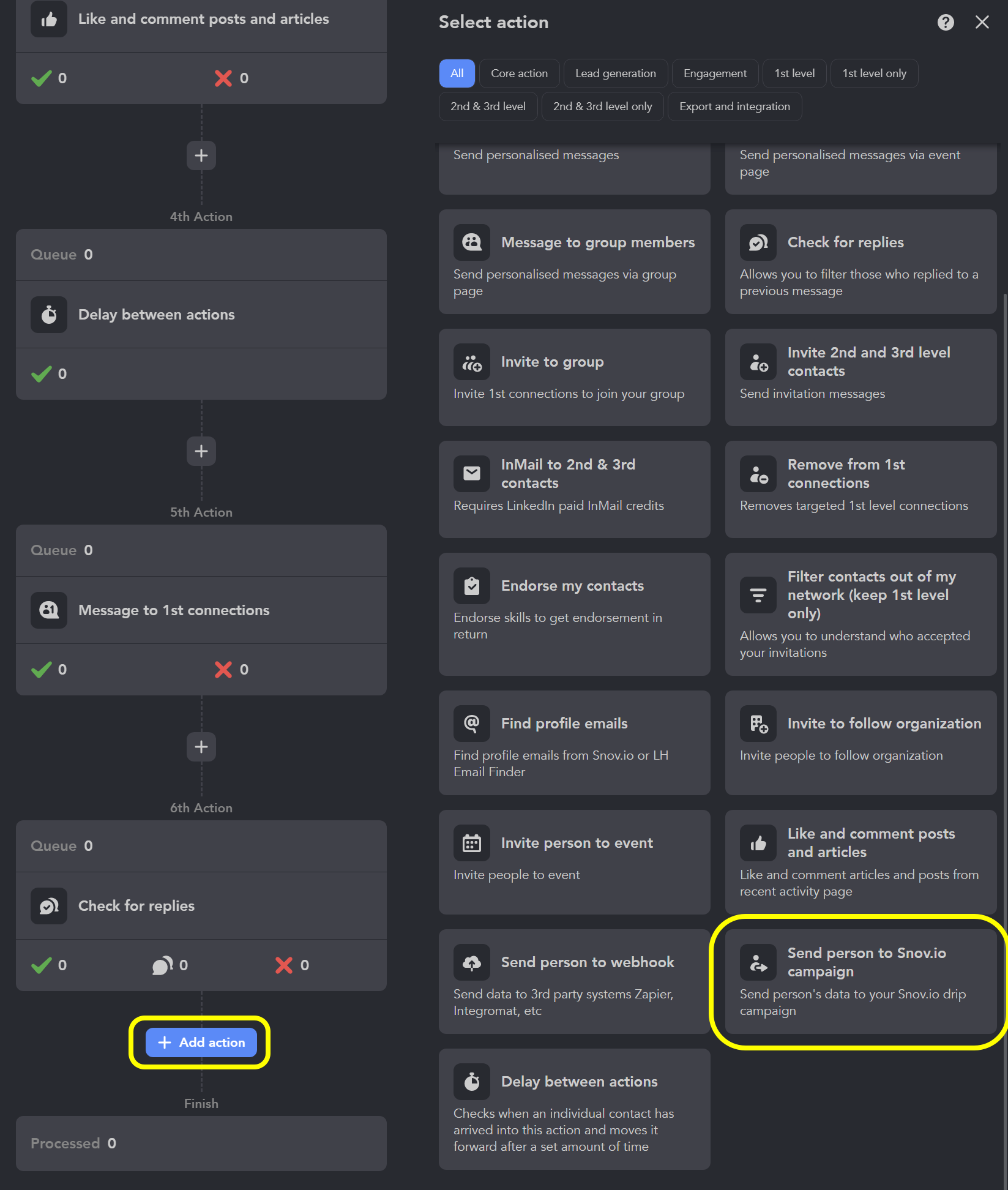 General tab
In the General tab you can:

Select where you need to send profiles to, either a list of campaign: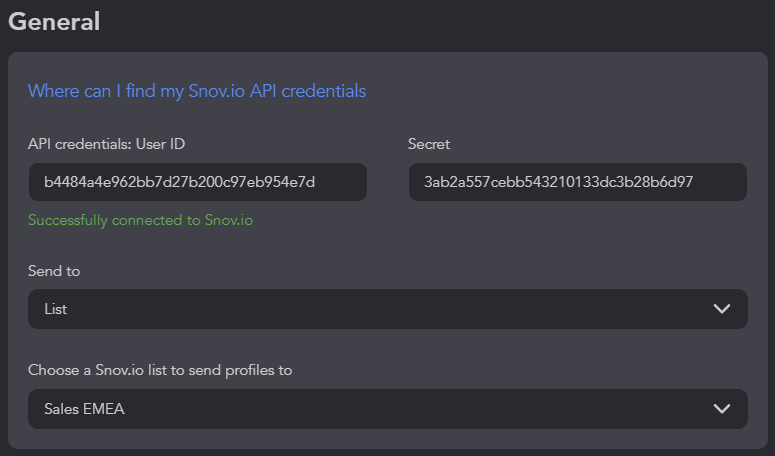 Select the name of the needed list/campaign in the list and click the Close button: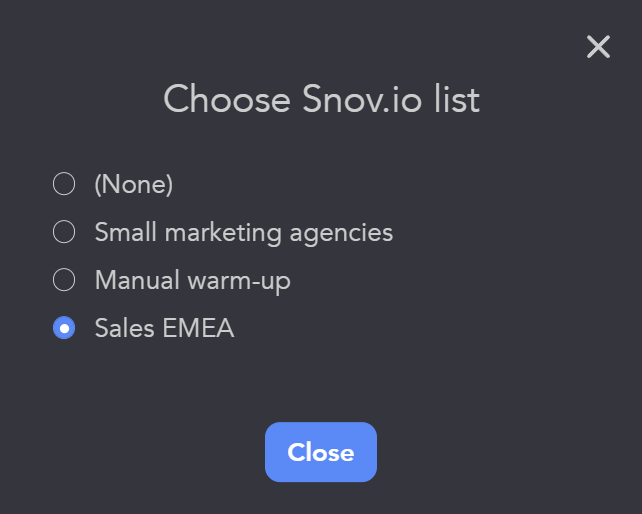 Enhance this action with:
Get Snov.io API keys
If you already have a Snov.io account and are logged in, please click on "Where can I find my Snov.io API credentials" to get redirected to your Snov.io API credentials:

In case you are not logged in Snov.io or don't have an account yet, create an account or log in:

After that, please:

Copy and paste those credentials into the Send person to Snov.io campaign action in Linked Helper:

Here are some more useful articles from our blog:
You can try the software for free during 14 days - download it and activate a free trial.
Official website Our blog YouTube Facebook Instagram WhatsApp Email: info@linkedhelper.com