General information
"Multi-campaigns runner" is a plug-in that allows you to manage and have multiple campaigns active at the same time.

Video below 👇
To enable it please:
Navigate to the Plug-in Store menu.
Find Multi-campaigns runner plug-in and click Install button:
Once plug-in is installed, Campaigns menu changes to different mode:
Use case
The multi-campaign runner will switch activity to another campaign when the currently working one goes into a sleeping state. This can be very efficient since, otherwise, if you're running only one campaign and it runs out of profiles to process, then Linked Helper will simply be inactive until you add some more in the queue.
Detailed description
After installing "Multi-campaigns runner" plug-in, you can start several campaigns. Please note that it doesn't mean that campaigns will run simultaneously. You can queue several campaigns, but only one will be running at a time to avoid high activity. LinkedIn monitors your account for how much and how fast you do things, if they detect too much activity they may restrict/block your account. Since only one campaign can run at any time, once one campaign goes to 'sleep' mode, another is activated - the executive order will be the same as you start campaigns.
Interface of the "Campaign" menu is transformed so you can:
View all campaigns from the same screen. This allows you to start multiple campaigns: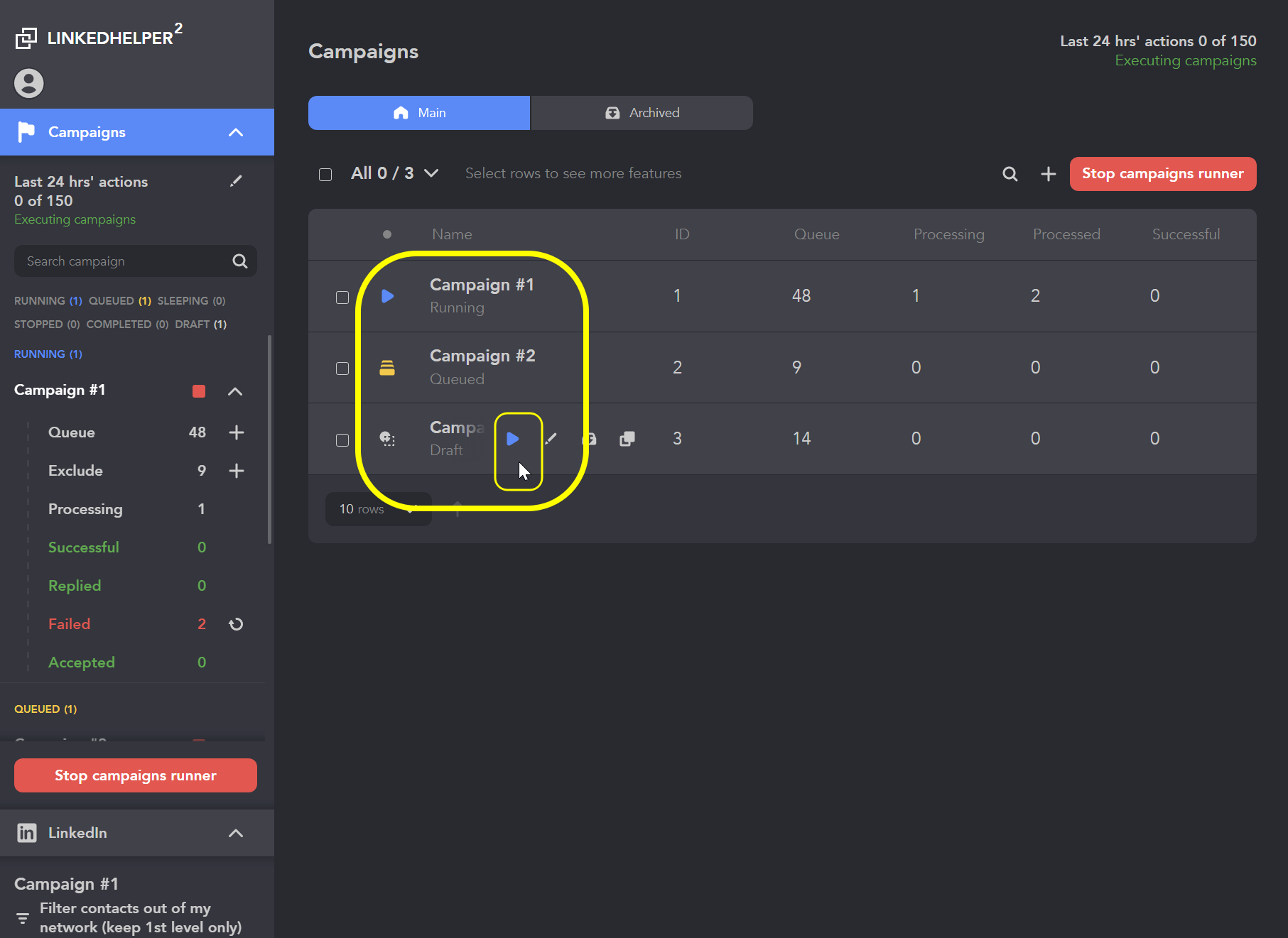 While your campaign is running, you are still able to navigate to the "Campaigns" menu and view or manage other campaigns: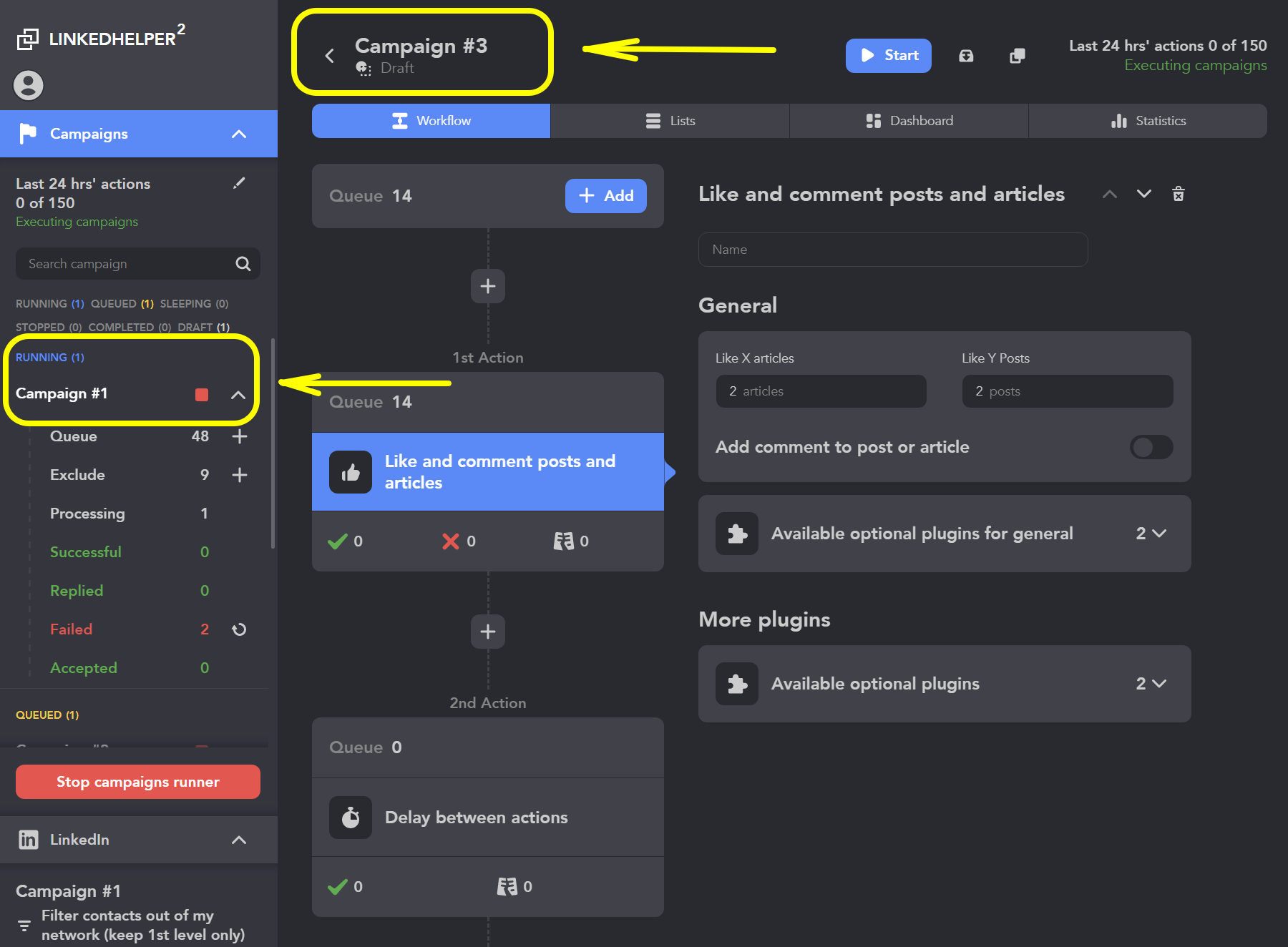 If you start one of your campaigns with the "Start" button, it will automatically start the "Campaigns runner" at the same time. If you navigate to the "Campaigns" menu again, you can "Start" another campaign and in this case, the second campaign will jump into the queue of "Campaigns runner".
Note: Only campaigns that were enabled with the "Start" button in the campaigns menu, will be added to the "Campaigns runner" queue. Campaigns which were stopped manually or not started yet, won't be added to the campaigns queue when you click on "Start campaigns runner"
How To
This article explains peculiarities when running several accounts simultaneously - priority, logic of switching between campaigns, etc. - Campaigns runner
You can try the software for free during 14 days - download it and activate a free trial.
Official website Our blog YouTube Facebook Instagram WhatsApp Email: info@linkedhelper.com