Main info
'Scrape messaging history' action searches for chats with a profile in a particular LinkedIn platform and saves all messages into Linked Helper inbox. It can be useful when you'd like to scrape messaging history of those profiles with whom you interacted manually before using Linked Helper automation - Messaging history in Linked Helper. This Action helps sellers and marketers get correspondence with past leads who were never processed in Linked Helper and, based on the messaging data, decide to what campaign those leads should be added.
It is one of Linked Helper's actions that can be added to your workflow.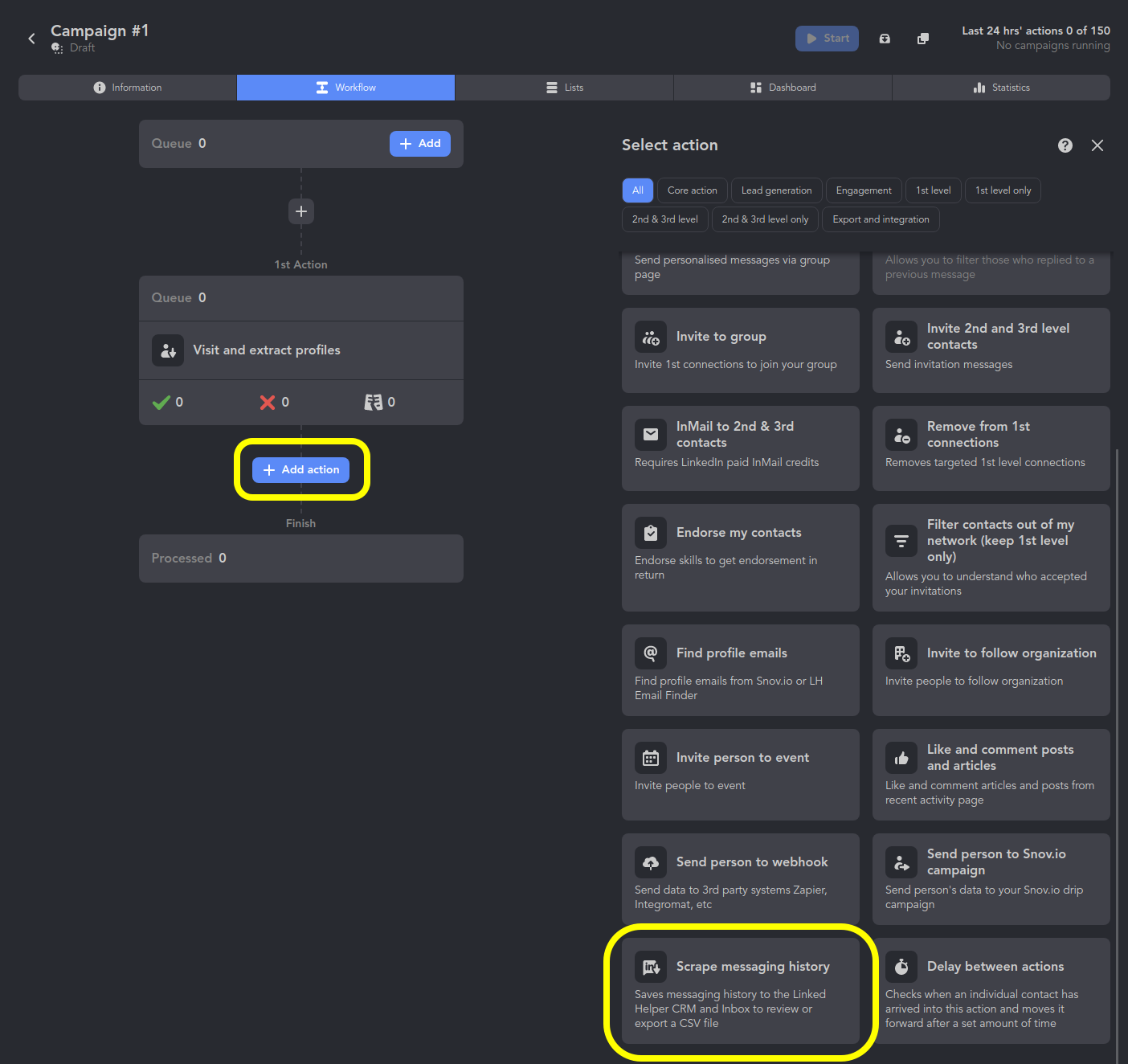 By default, no extra options are available, yet it is possible to add extra functionality any time via plugin installation.
Enhance this action with:
How it works
The action work is pretty simple: it takes profile name from the Queue, goes to the target platform (by default, Linked Helper process profiles in the platform where profiles were collected from, but you can change that behavior - How to change LinkedIn platform for processing profiles).
Once one or several chats with the profile are found, the tool opens them one by one and scrolls up till the very beginning of the messaging history which is being scraped.
Later, you can review all the messages in the built-in Inbox (available with Inbox plug-in installed), or download messaging history into a CSV file (available for PRO license only).
___________________________________________________________________________________
You can try the software for free during 14 days - download it and activate a free trial.
Official website Our blog YouTube Facebook Instagram WhatsApp Email: info@linkedhelper.com