General information
Postpone action start plug-in allows you to choose the date and time until which you want the action to be paused.

To enable it please:
Navigate to the Plug-in Store menu.
Find Postpone action start plug-in and click Install button:
Once plug-in is installed, Postpone action start setting appears in the General tab of every Action:
Use case
There is an inviting campaign with follow-up messages to those who accepted the invitation. You decide that follow-up messages should be sent only after all profiles in the Queue have been invited. The most convenient way to make that happen is to postpone the start time of the follow-up messaging action in the campaign.
To do that, you need to calculate the approximate number of days Linked Helper needs for inviting the profiles in the Queue based on your license plan, Advanced limits settings, and LinkedIn inviting limit workaround. Then simply postpone the Start time of the messaging action to X days in the future.
Detailed description
When campaign is started, Linked Helper processes 10 profiles in an Action and then puts it to sleep mode for 1 minute, switching to another Actions with non-empty Queue. The start point of the previous Action is moved 1 minute forward. By default, the priority is given to the Action with the earliest 'Start at' point and a non-empty Queue.
However, it is possible to postpone Action start manually to give priority to the other actions by switching 'Start at' point into the future: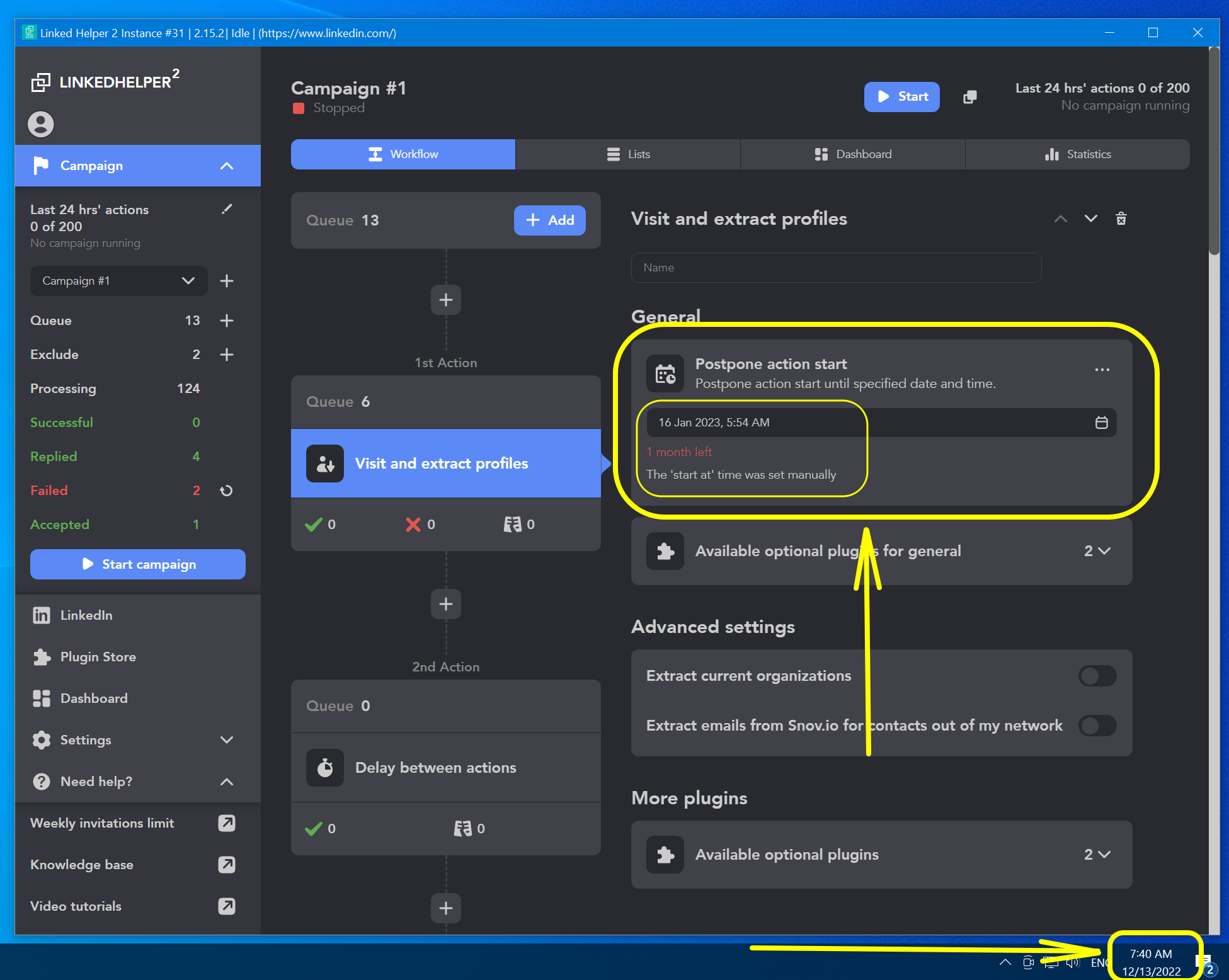 To let an Action run in case it was postponed, simply choose any date in the past. This can be helpful in case Linked Helper encountered 4+ errors in a row in one action and postpone it automatically for 4 hours. You can remove the postpone in case our support team reported the root of the issue has being found and fixed: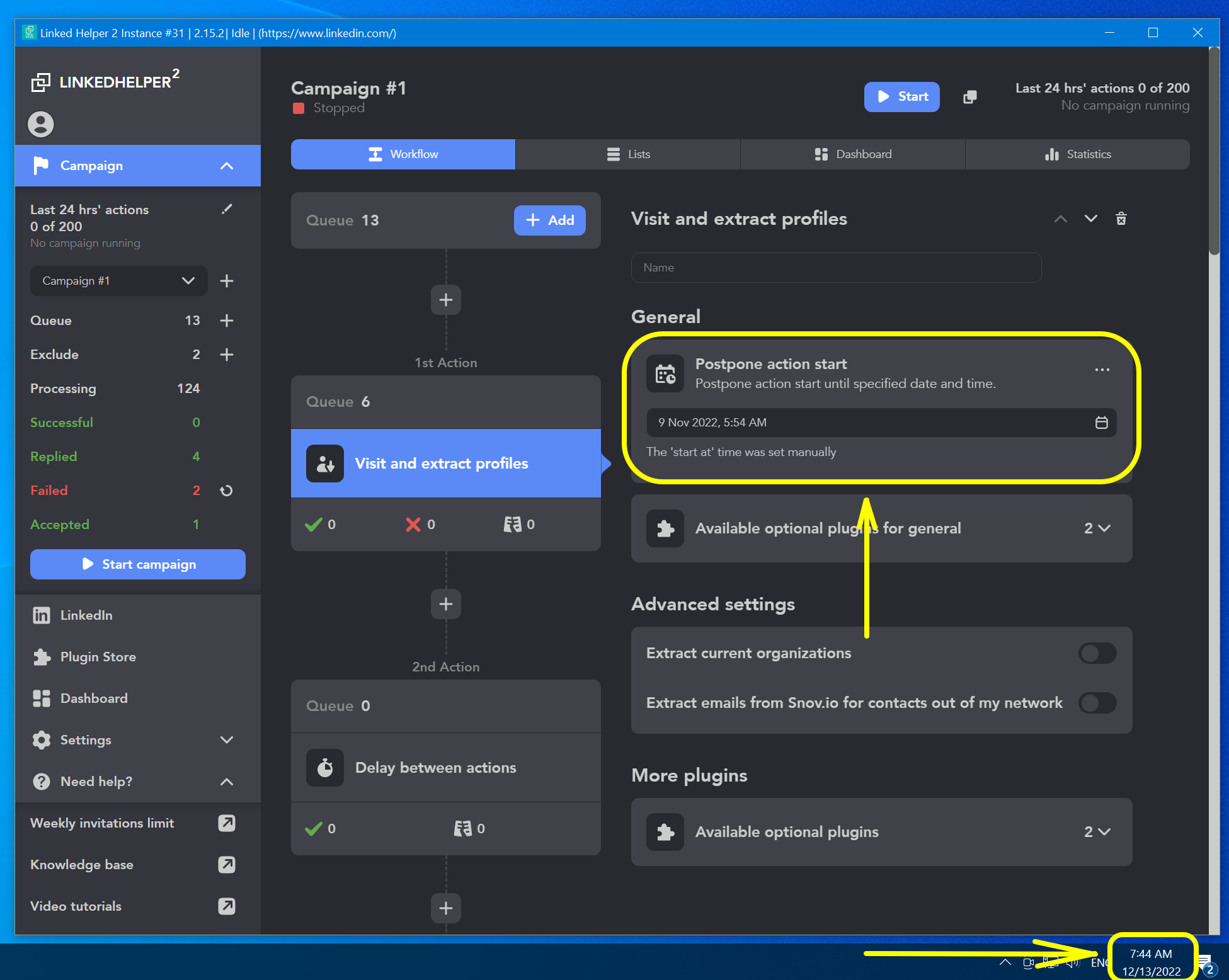 You can try the software for free during 14 days - download it and activate a free trial.
Official website Our blog YouTube Facebook Instagram WhatsApp Email: info@linkedhelper.com